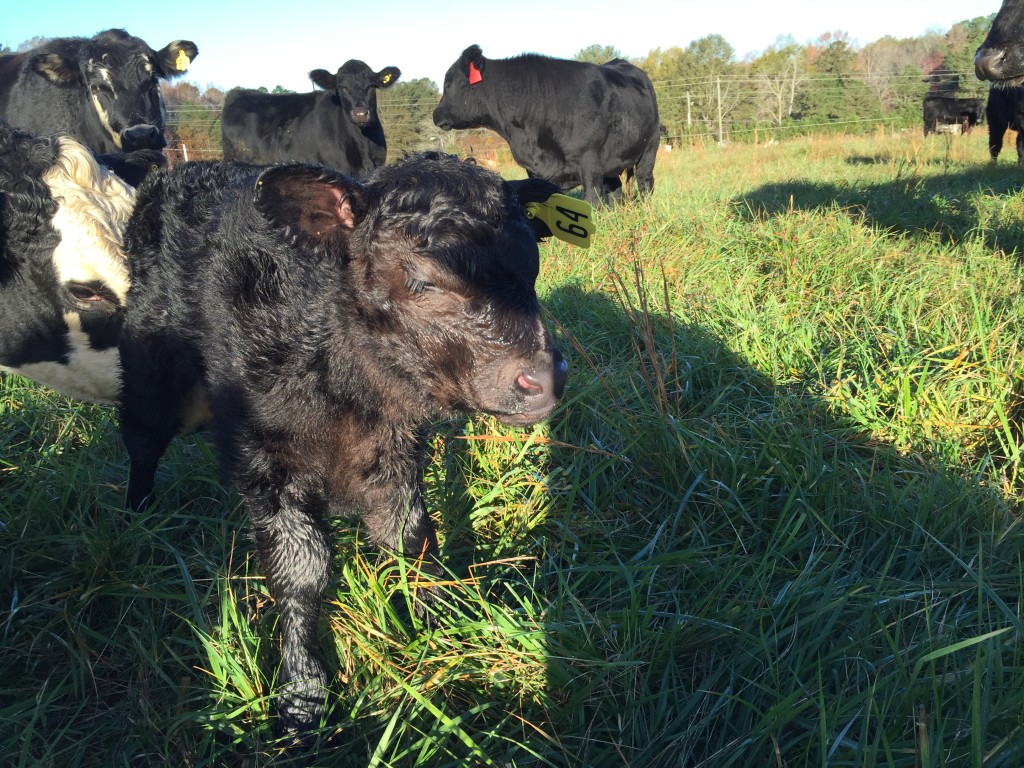 This little calf was only a few hours old when this picture was taken on November 21st.
He was born to #12 who is one of our long time moms here on the farm. She is a great mom and always raising nice kids. She was a little late this time as her last calf, #44, was born in August of last year. Her calf before that was born in February of the previous year. It looks like it's taking her a few tries to get pregnant each year which may mean it is time to retire her and bring in a replacement mom.
We will see. We aren't exactly high production around here so as long as she can get pregnant I think she can stay. At least until some of our replacement heifers get bigger than they are now.