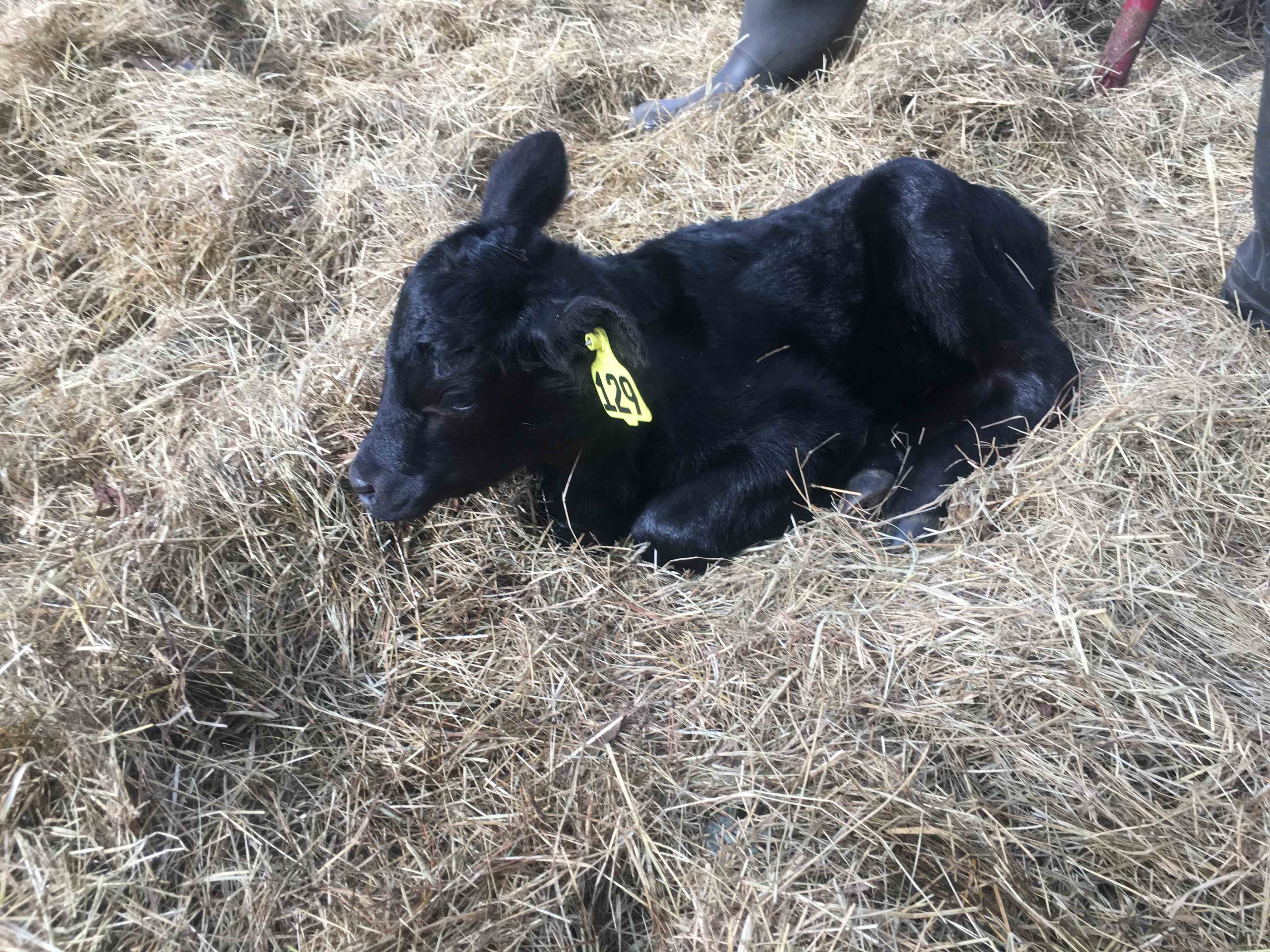 #129 was born back on 10-23. I've been trying to get to a computer to post the note, and to post the cute picture. There was a delay because of a few reasons:
I've been doing a lot of stuff for the Civil Air Patrol lately
We moved all the cows back to the main farm the day after this photo was taken
I've been slack and just haven't done it
When I finally did sit down and write this post, I got interrupted and then forgot to come back and hit publish
Moving all the cows back is kind of a big deal. In the spring we move our momma cows and the babies over to a farm that we lease. Come fall, we move all those cows, plus any new calves that were born during the summer, back to our farm. This allows us to have all the cows in one place for the winter since we have to take them hay daily. It is easier to keep up with feeding when everyone is together.
Plus this gives us a chance to check over all the cows, ear tag anyone that we missed, and generally do farmer stuff at least twice a year.
Because #129 was just born, we had to split a load so that this little girl could ride in the last load with very few friends along for the ride. She is too small to get jumbled in with all the other cows so she rode in the last trailer load. The downside of this arrangement is that her mom was one of the first to go. While #129 was quite content to hang out without mom's nagging, mom was quite upset that the calf didn't ride with her to the new farm. She came up to the trailer at each drop off and checked the trailer for her baby. Since we had to wait till the last load to get the baby, it was wash, rinse, repeat for each load. It was nice to see them rejoined on the last load and then scamper off to go graze on the fresh pasture.