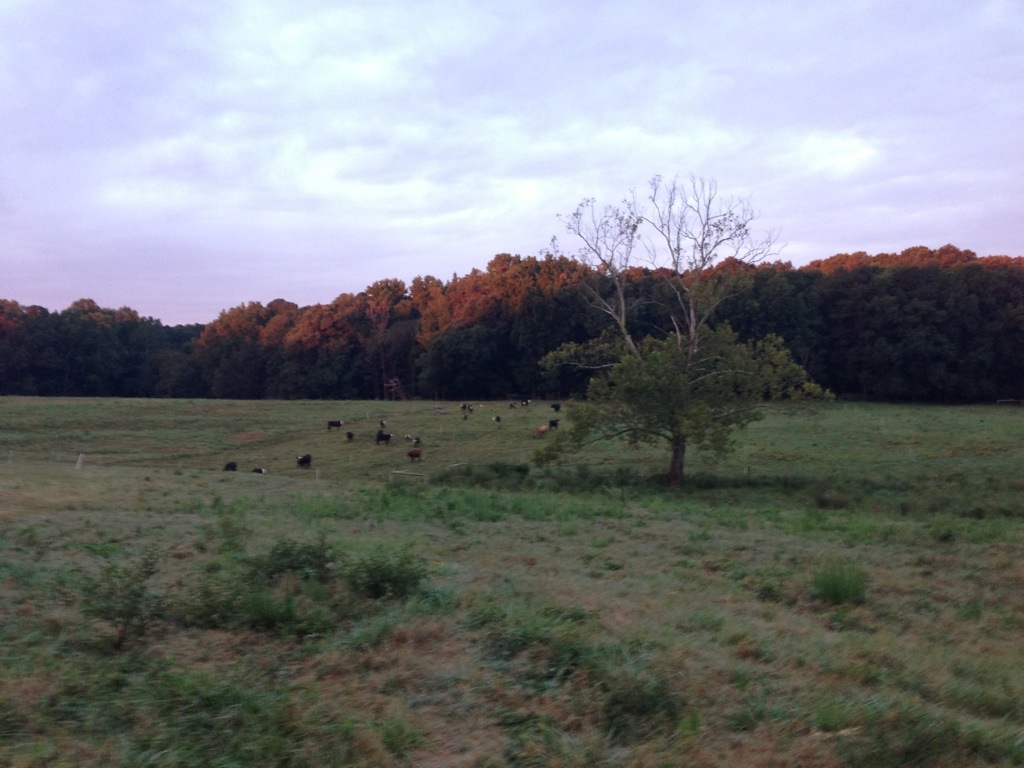 Today SWMBO was feeling under the weather and couldn't get warm. I offered to share a little body heat and we ended up snuggling in the bed an extra 20 mins so I got a later start than normal. It was totally worth it. Especially when we got to see this effect from the sun rise. A clear line of golden light hitting the trees. I share these pics because they only last a few minutes. The rest of the day is the same day everyone else sees. Its these moments that make me glad I choose to have a farm rather than go to the gym. Can you compare sweating on an exercise machine with ear buds in trapped in a concrete box of a building vs saying hello to my animals and seeing sights like this? Nope.
So the mineral feeder was topped off today with silica and trace mineral TC. I put double the phosphorous in last time and it is GONE! I can't believe how much phosphorous these cows are eating. Tomorrow I will have to add another 50 pounds, I didn't even bring any with me this morning because they couldn't possibly of needed some.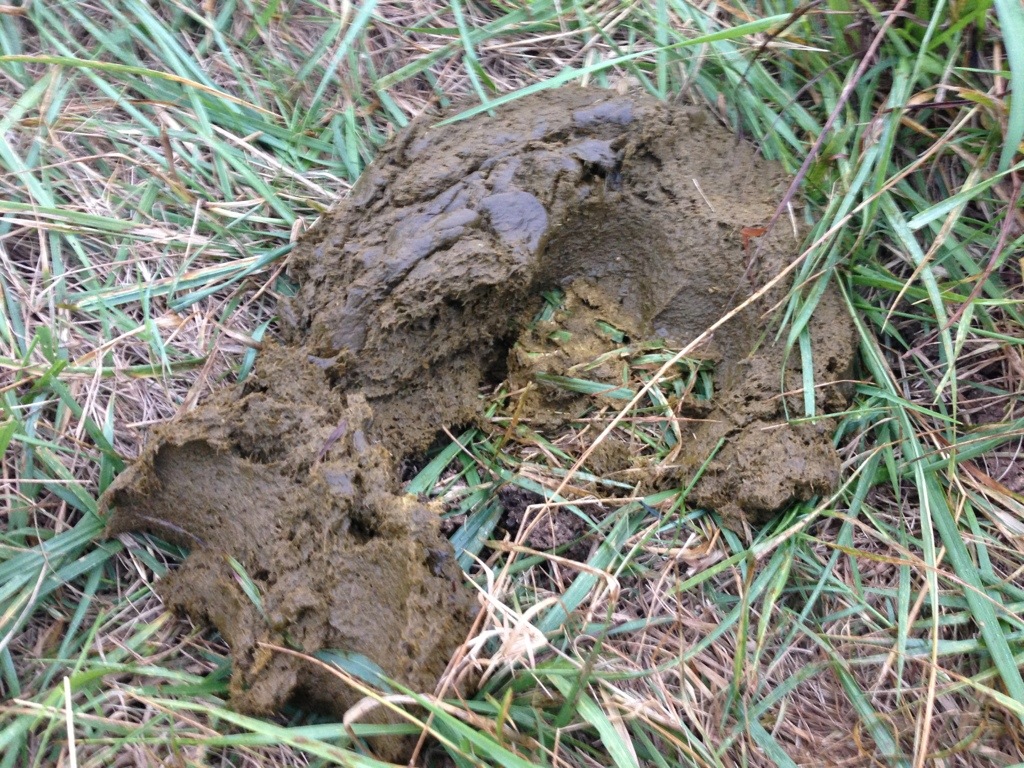 Not everything on the farm is sunrises and flowers, although for a cattle farmer, this is just a beautiful. This is a perfect poop. Not too runny, not too firm. Plenty of dry matter in the pat. This poop means the cows are getting what they need and are returning to the ground the nutrients it needs. The grass is looking good and we are getting good results.