Monday when Miguel went out to feed the cows, he noticed a new calf bouncing around amongst the cows. The calf was strong and frolicking about, meaning he wasn't just born.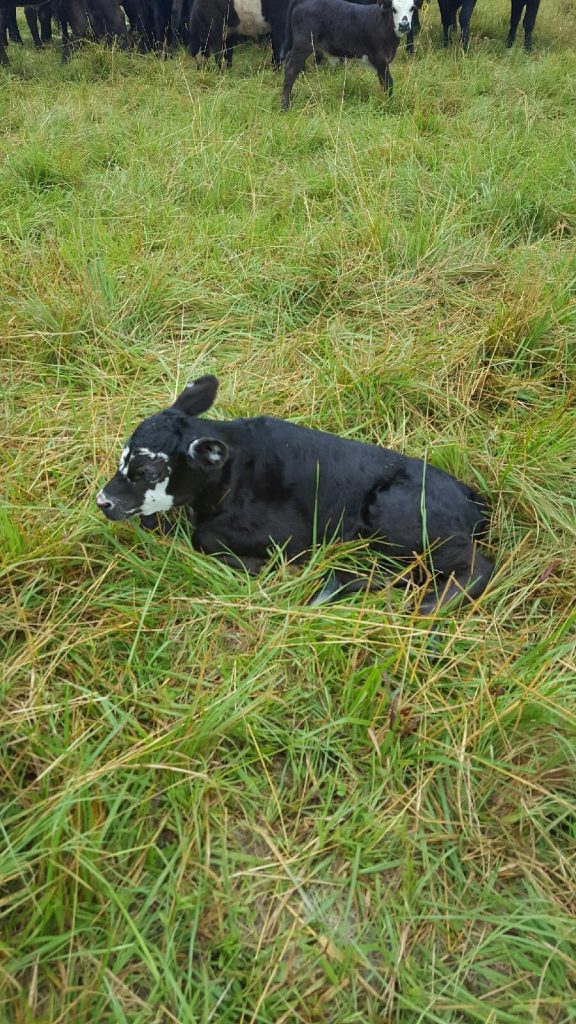 Fortunately Miguel was able to catch the calf and see that he was a bull. Unfortunately, I had not seen this new cow born on Sunday so I guess I missed one. It all worked out ok though as Miguel got him tagged and banded.
After a bit of watching, Miguel noted that this new calf took to momma #33, Birdie.