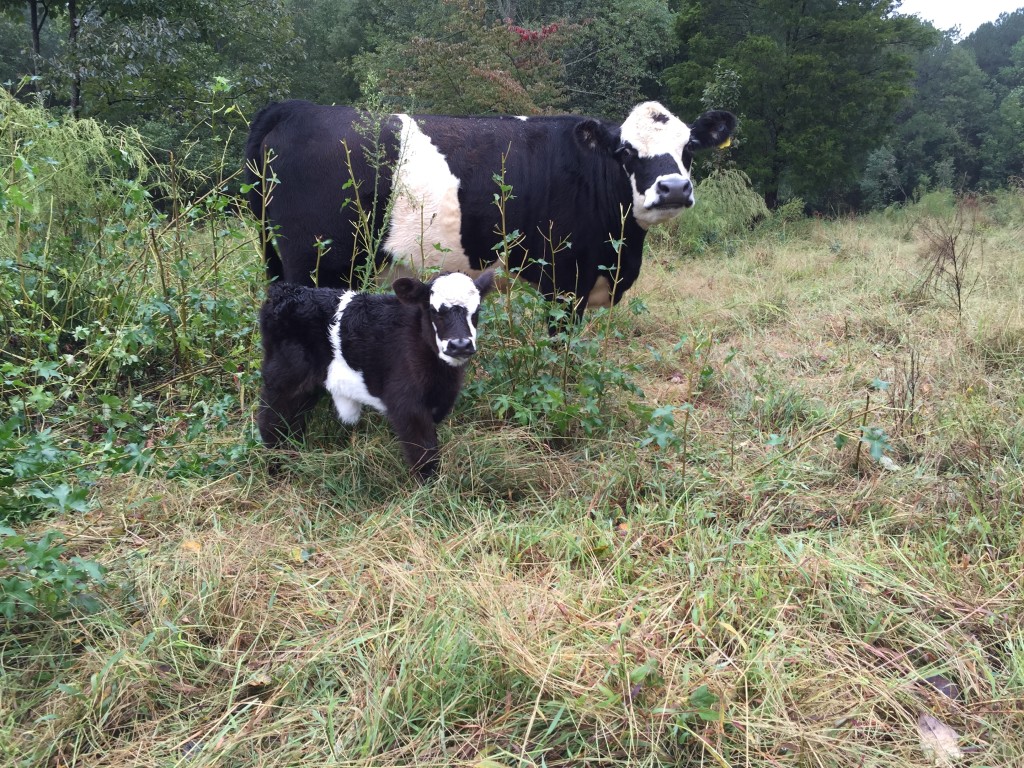 For those of you familiar with the Ninja Cow story, you might be surprised to learn that we still have one Ninja on the farm. The mom above, #22, is the last of the line for us. She's the one and only Ninja who has behaved somewhat normally during her life so every time we've culled cows she's been able to stay off the trailer. She's actually 1/2 Belted Galloway (Ninja Cow) and 1/2 black Angus so she's only half crazy. Being bred to an Angus bull should mean that we only get 1/4 crazy calves with little to none of the Belted Galloway markings however on October 3rd, we found this cute little surprise in the pasture. You can see he has almost identical markings to mom and with long curly hair like a full-blooded Belted Galloway. You can't really see the hair in the picture but trust me, it compares very favorably to this picture.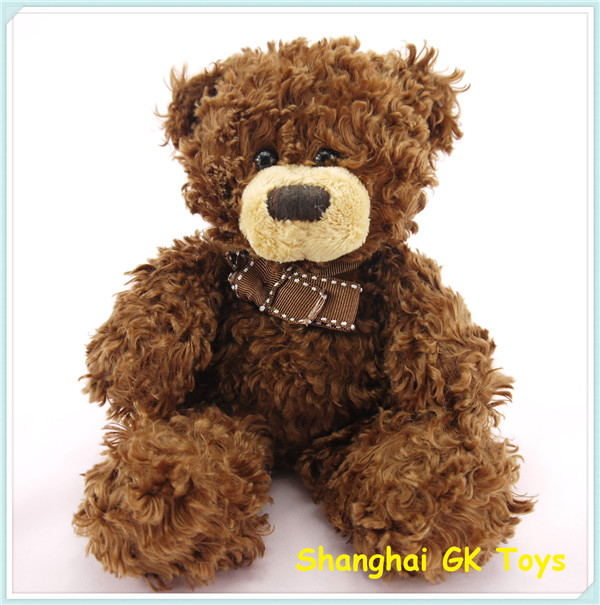 Yeah, he's that cute. Do you see why the girls wanted these cows now?
Other than a little thinning of the belt, he has full characteristics of a 100% Belted Galloway. Let's hope he acts like a Angus!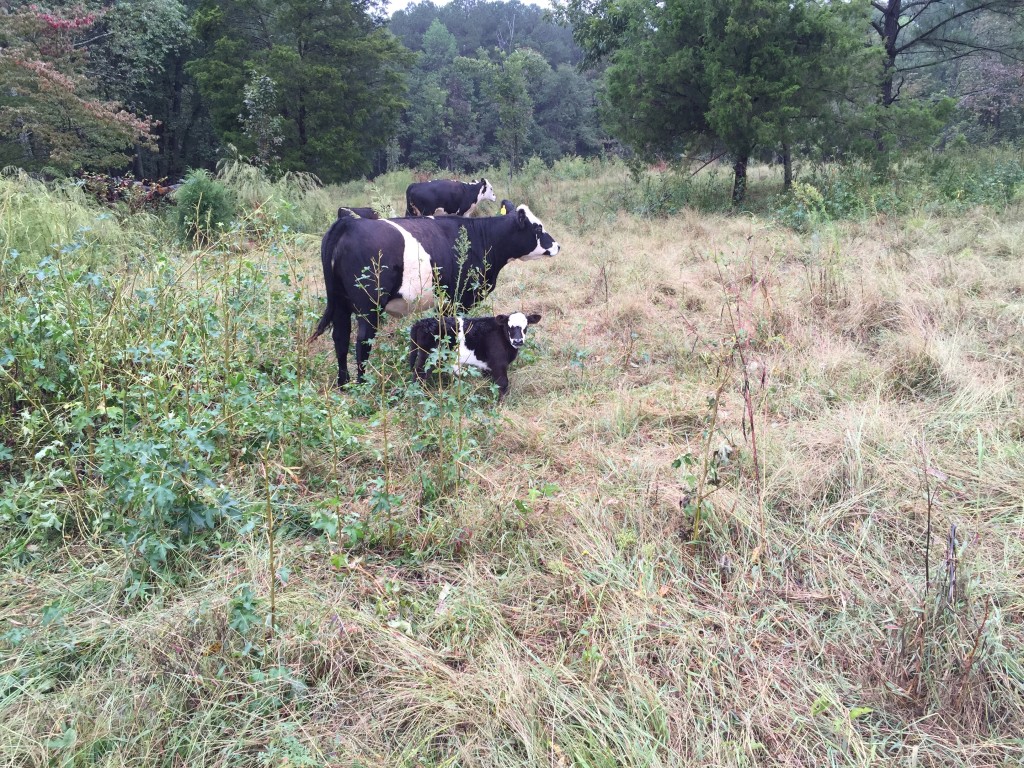 He is a little boy so we'll get him banded and tagged when the cows come back to the farm next week, along with his two playmates who were also born in the last 30 days at the Adams farm. It will be busy here when the cows arrive because we have to work every cow in the herd getting weights, body condition scoring, overall health checks, ear tags, and castrations where needed. It will probably take all day so hopefully we'll have some nice fall weather to work in. Between now and then we have to build a new loading ramp, finish the corral, get the title to the new stock trailer, buy cattle panels to make a corral at the Adams farm, and rig up a mounting system so they can ride on the new trailer. Should be a fun week.
Once these new kids get their ear tags, I'll repost with pics and tag numbers for your daily dose of cuteness. Until then, this is as cute as I can get in an open field.