The waterer has done well so far this winter. It freezes overnight but doesn't break and then when the sun comes out the black hose soaks up the sun and thaws restoring water to the cows. The cows are never without water as there is still water in the waterer itself.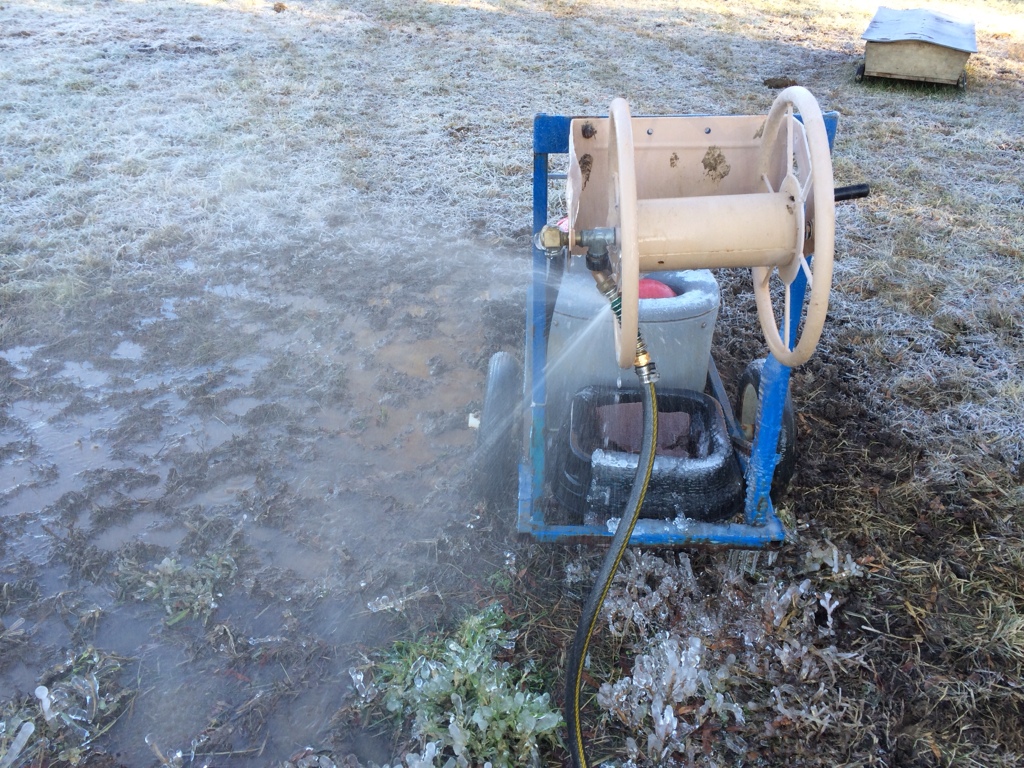 Well I say it doesn't break. Maybe I spoke too soon. This morning we had this geyser going. It was a small section of hose that adapts the hose to the reel. I have already replaced this piece once with no freeze related issues. It simply failed. I don't know if the freeze caused it this time or just the fact that its cheap Chinese junk from Lowes.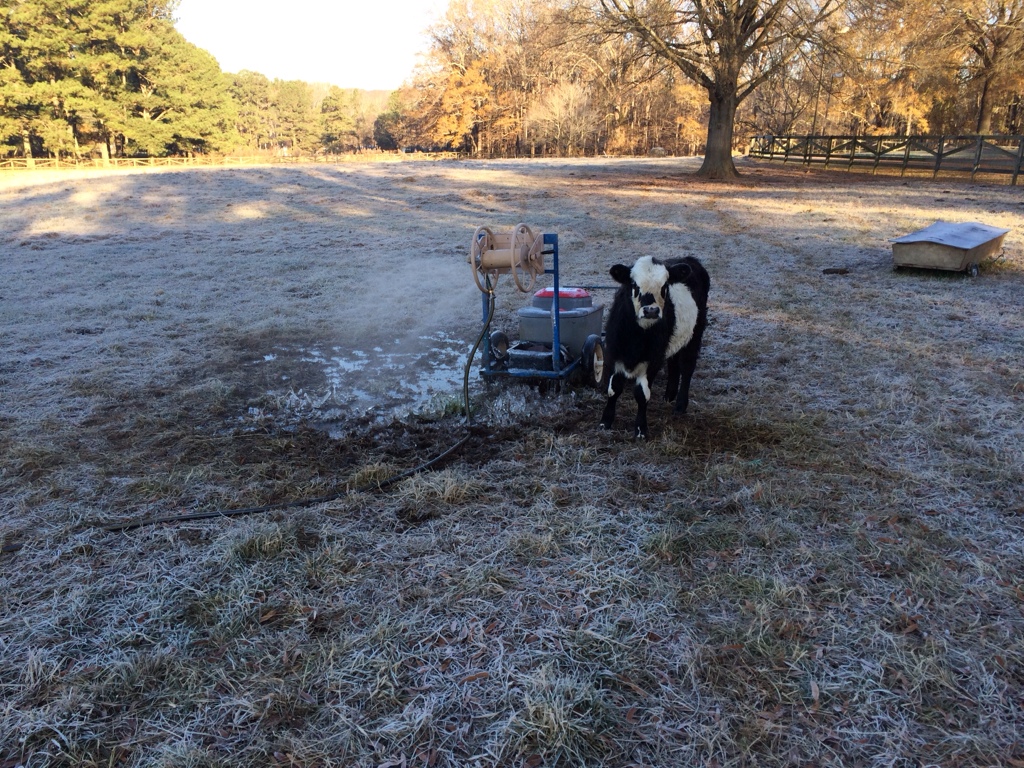 The cows did enjoy the shower though. They were pretty funny drinking from the fountain.
Whatever its problem, we solved it today.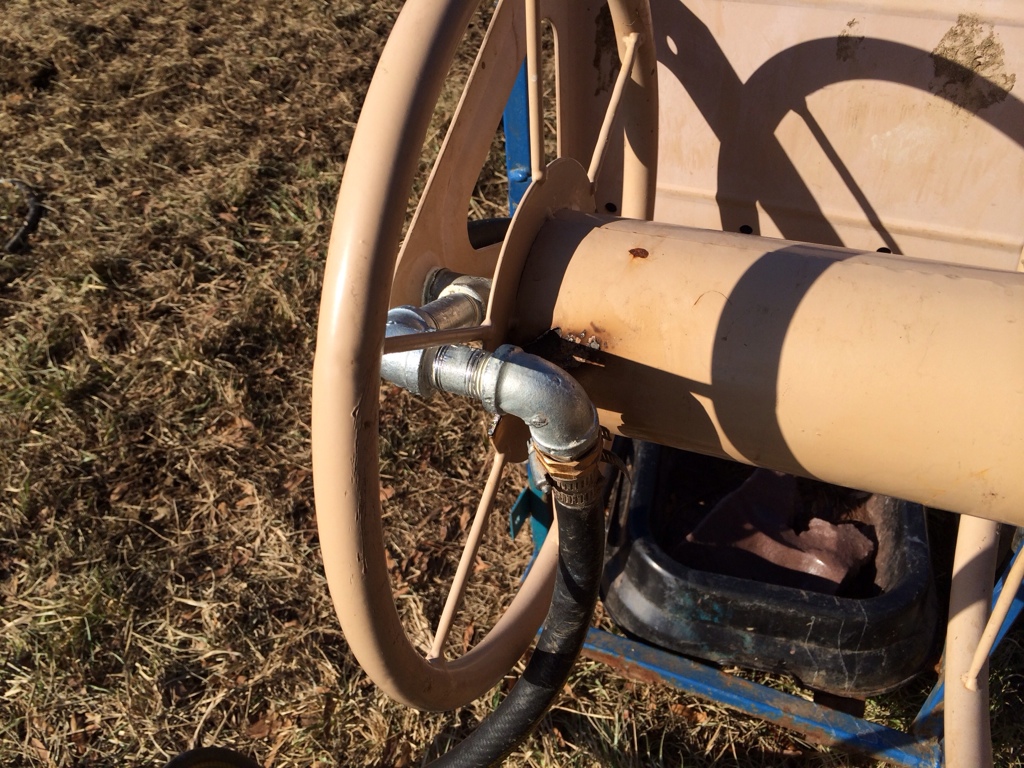 Hard line metal. Assuming it doesn't crack from freezing, we should be done with the leaks we were getting before.