We've had a busy week this week. People are taking special Christmas tours (more on those later, we have some doozies), people are buying Christmas special cuts of meat, we've sold 1/2 of a cow and 1/2 of a hog, a live pig, it goes on and on.
Because of Christmas, I've had to make special trips to the processor, make special meet ups, I have to make a few deliveries to customers houses (yes we make deliveries) and I've had to go by our restaurant customer to make a delivery as well. It has been a busy but enjoyable week, but definitely one that is out of the norm.
Luckily, for the first time ever I timed my restaurant delivery properly and was there just before they opened for lunch.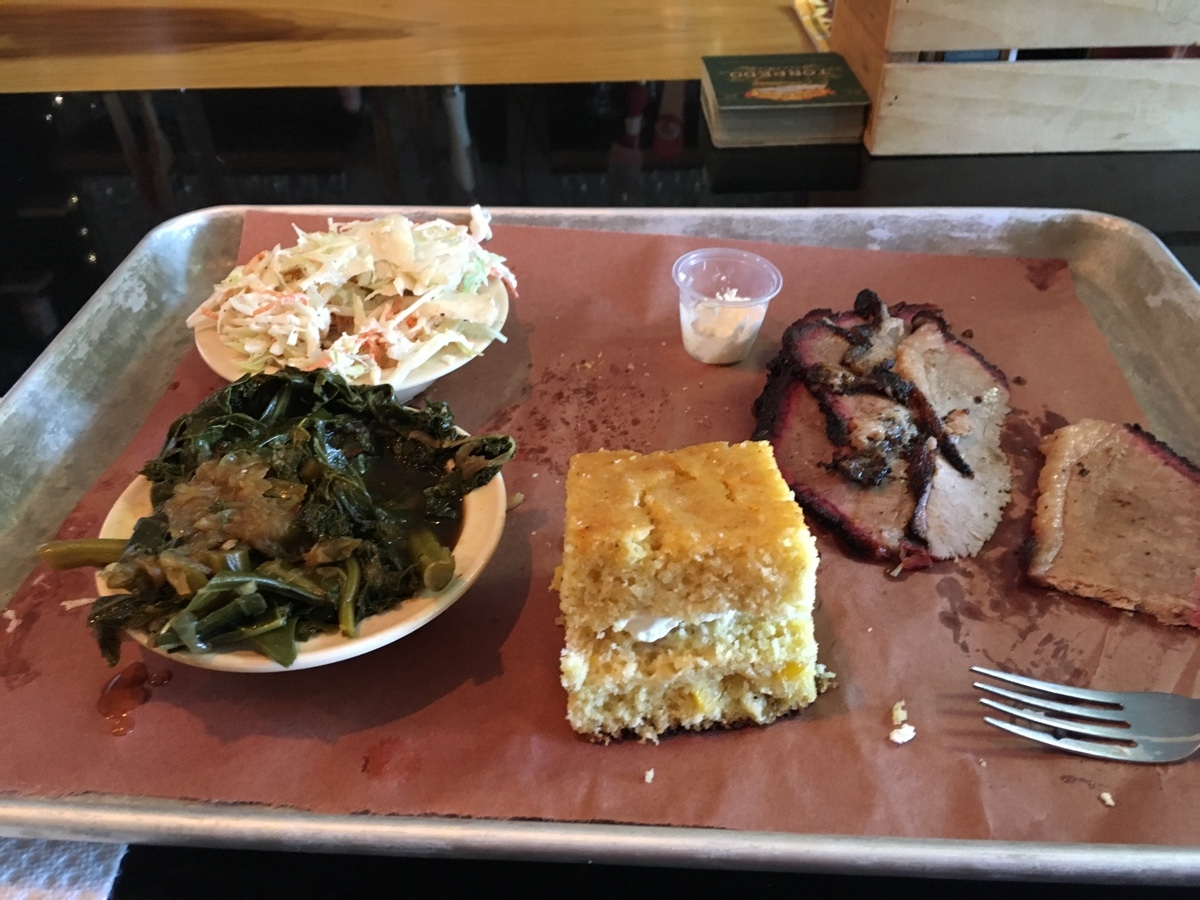 I never get to actually stay and eat. It's always before hours, after hours, or I HAVE to be somewhere for my next meet. Not this day! I spent almost 45 minutes sitting and enjoying my meal, talking to the staff and other customers, and just being a regular customer. It was devine. And for those of you who know I'm on a no carb diet, yes I did eat that cornbread! Totally worth it.
After my meal at Brew N Que, it was time to get back to work. Besides all the stuff I've already mentioned, I had a number of special Christmas projects ongoing as well. It was no problem because I had all week to get them done. Since it's Friday morning, and I'm not finished with the first of the many projects, I've got to go, but not before letting everyone know that we are open today from 2-6, and open tomorrow from 8-5 like normal. We are stocked to the gills on everything so if you need anything for Christmas dinner, come see us. I believe we even have one prime rib roast left. It's about 7 pounds.
I'm off to be a Christmas elf working in Santa's workshop!