As if daily pictures of the hog class isn't enough, I'm going to be posting some more pictures in a series before too long. This one is of a farm truck that's had quite a transformation. Last year I was asked by someone very special to me if she could use my old 1972 farm truck in her wedding. She said I didn't need to do anything for the wedding, except maybe wash the dust off. Well that wasn't good enough for her if I had anything to do with it so I decided that I would restore the truck to as good of condition as I could time and money permitting. Here is what the truck looked like before we did anything to it.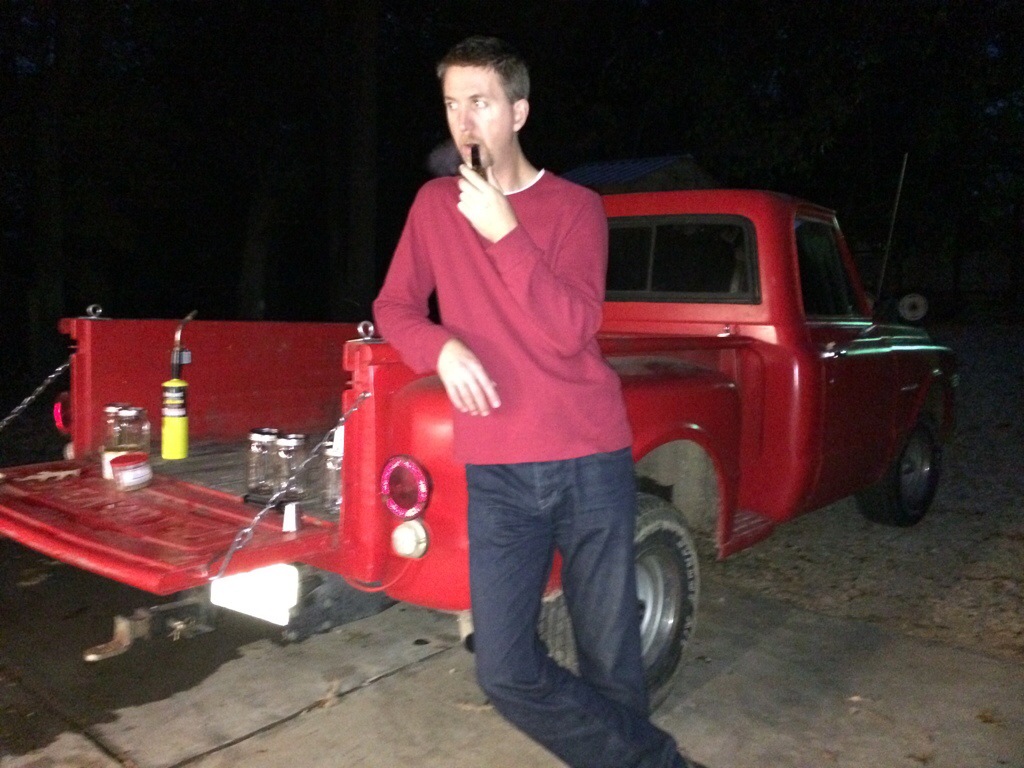 That's not red paint, it's red primer. The truck was pretty much sound as I'd already gone through the running gear. Most of the chrome was pitted and dull. The body needed work in various places, the bed wood was rotten, there was no rear bumper, etc, etc. Nice old truck, but it need of a lot of work.
Saturday the 15th, after 3 months of work, I had the privilege of being a small part of a beautiful wedding in Pinehurst. The end product looked like this.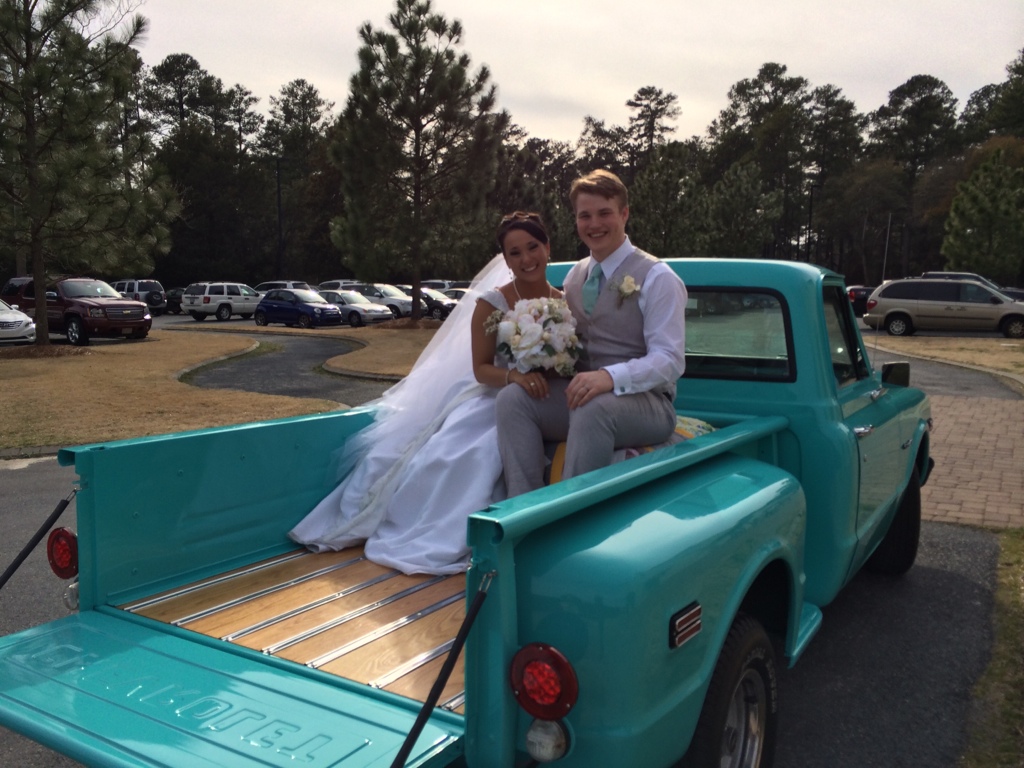 Since this is our old farm truck, now fully restored, I thought I'd post the transformation pictures here for posterity. The pictures don't really do the transformation justice as the red looks pretty good in the picture and the teal doesn't look nearly as good in real life. It's a stunning transformation and I'm very pleased with the results. Now the only problem is my old farm truck is too nice to be a farm truck anymore!