Once again I've been off farm for a week of gunsmithing school. You are probably wondering how I'm able to be gone from the farm so much and still be a farmer. Two words. Miguel. Vicente.
We have a very large project coming up that is going to occupy everyone's time for months so if I ever wanted to go to gunsmithing school, now was the time. Miguel and Vicente not only were able to keep everything running, the farm actually looks better when I get back than when I left. It's a blessing to have these guys working for me.
Back to the gunsmithing. I've gotten favorable comments from some folks that they are enjoying the gunsmithing posts so even though they are incongruous with farming I'm continuing on with them as there is something to post. This past week I was back in Troy, NC taking another continuing ed class. This time it was stock finishing and bending with Tim Carrick.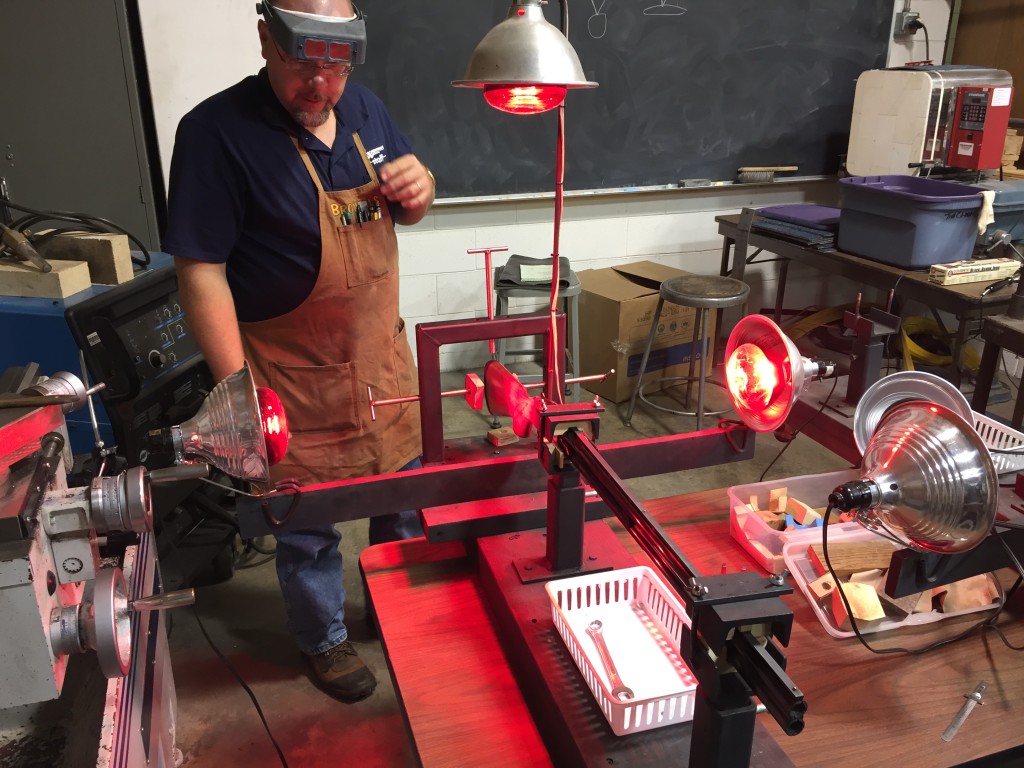 Tim is a graduate of Montgomery Community College's gunsmithing program from back in the 80s and has been gunsmithing full time since. He is a prince of a guy and was very willing for everyone to learn anything he knew. He is also a wizard at taking a bit of acra-glass, some shavings, and time and making a stock go from literally broken into multiple pieces like this.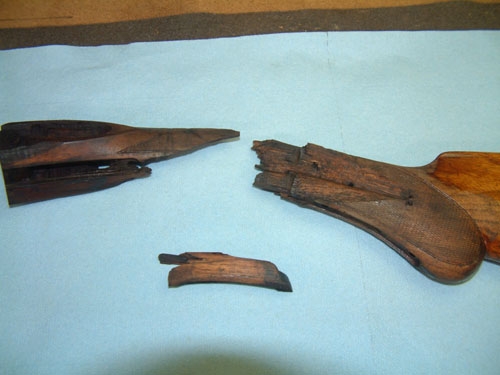 To where you can't even see the break unless you know what you are looking for. Luckily I had a gun that was in need of some serious repair, and another gun that needed a complete refinish so I had good candidates for class projects. I also brought my barrel from the AR-15 class to do some work on it. But that's going to be in the next post.