I had a few inquiries this week from folks asking, "Are you open? Is there anything there to buy after last weekend?"
The answer is Yes! We are open. While we had thousands of people through here, we only ran out of a handful of items. Most things, except the never ending struggle for ribeyes and our pending restock on squeaky cheese are back in stock.
On Friday, I went to the processor and picked up three hogs worth of products, including an order of bacon so we even have bacon back on hand.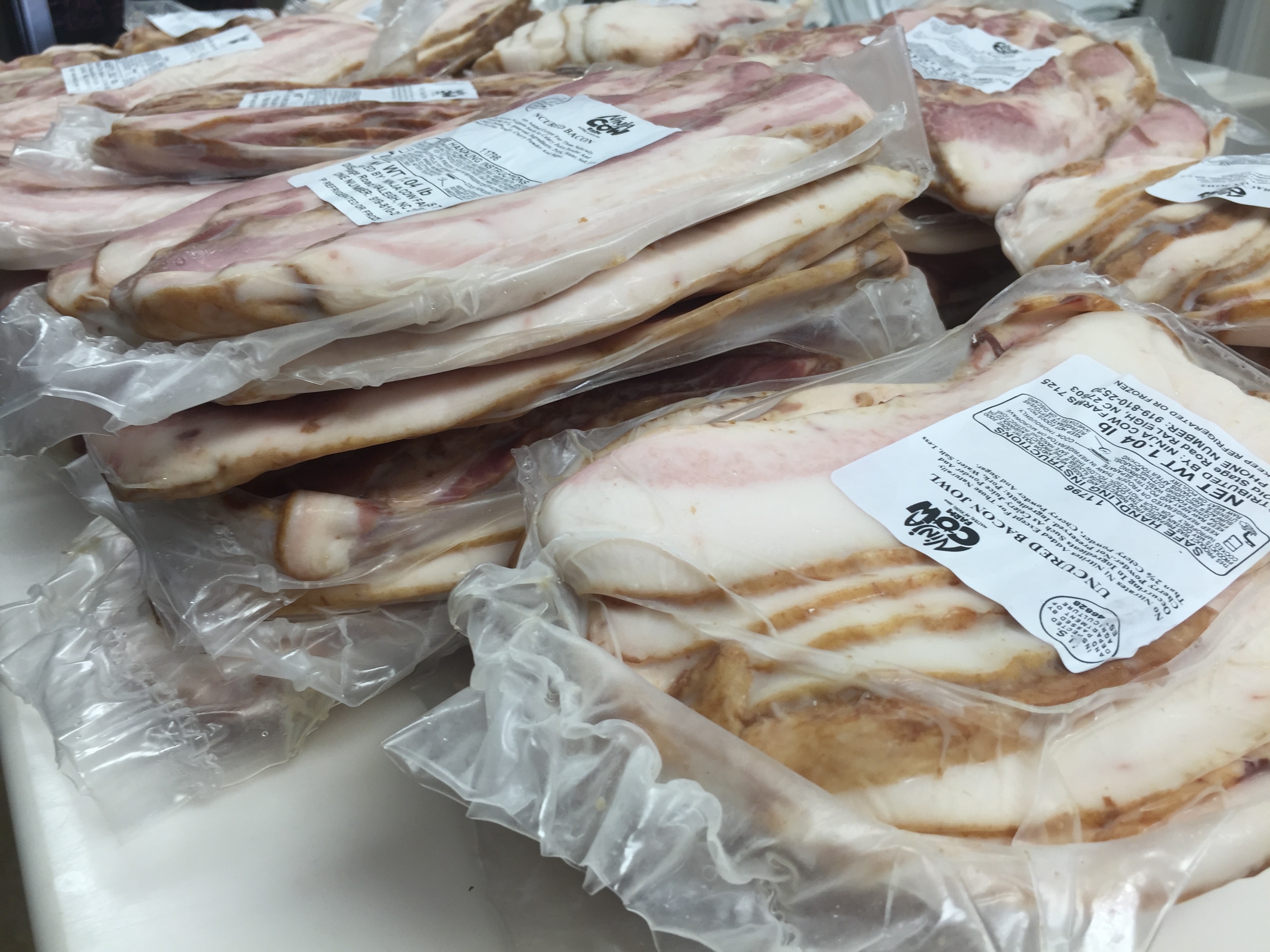 There is even a possibility that our latest cow will be ready today so I hope to run over to Siler City and pick that up, which means we'd have ribeyes later this afternoon. No promises! But it's possible.
The girls are working 8-5 today so pop in and stock up on fresh goodies. We look forward to see you.