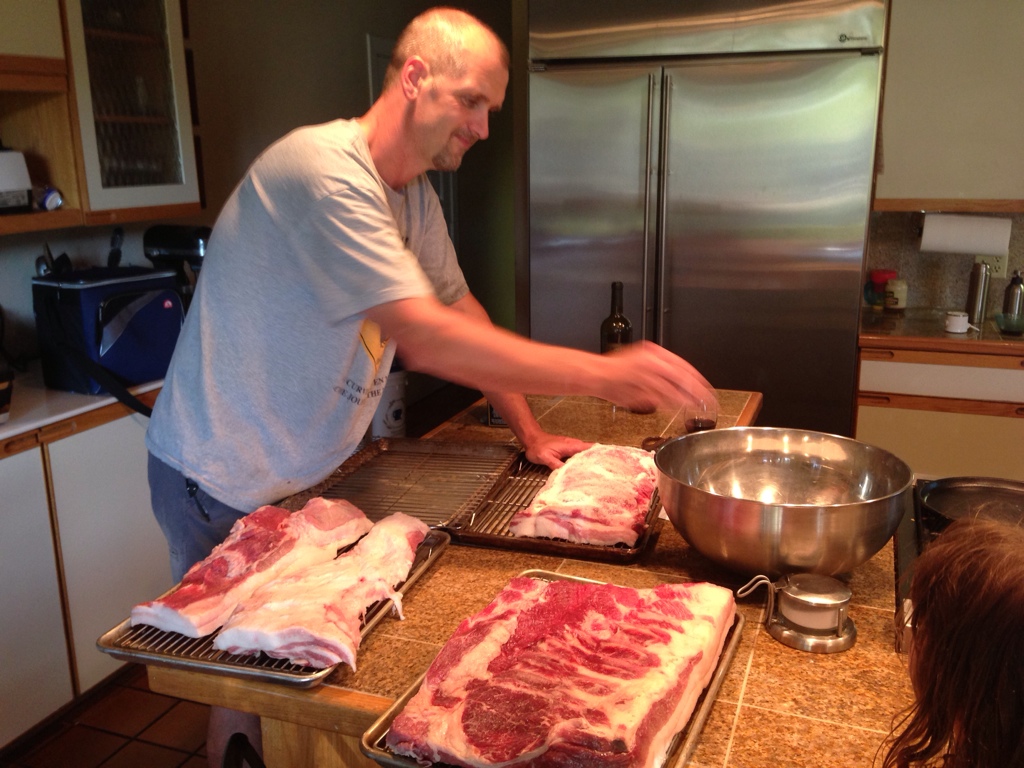 Is there anything better than bacon? Maybe the love of your family. Of course, I make bacon with my family so I get a double dose. We ended up with 110 pounds of bacon from these hogs. That's a lot of bacon! Last night we salted 60 pounds and put it in the walk in. Tonight, after I buy some more pans and racks, we will salt the remaining 50 pounds and then begin the daily process of pouring off the liquid, resalting, and testing for cure for about 7-10 days. At that point, Brian the intern and I will get up extra early one morning to take advantage of the overnight lows and fire up the smoker for the first time.
Mmm, farm fresh, non-GMO, never seen or heard of grain, home smoked bacon. Since breakfast is my favorite meal, and bacon is my favorite food group (it is a food group, you know) I am kind of excited to have this bacon done.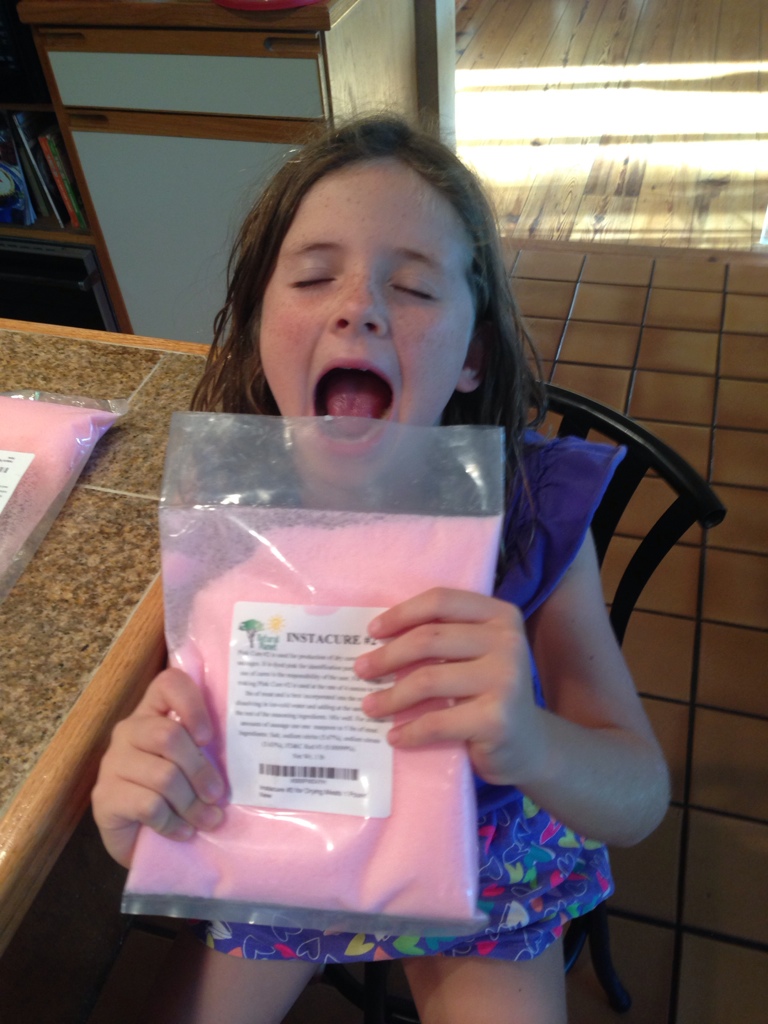 Speaking of the love of my family, I did have lots of help.