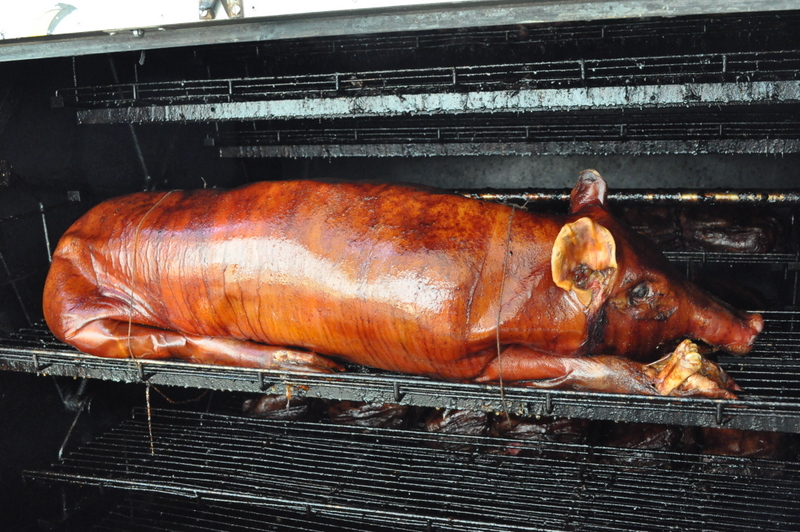 This page is being updated as of 6-15-2019. We no longer offer BBQ pigs for sale directly to the public. We are concentrating our efforts on hogs for our store.
We don't list this as one of our normal products we sell but with the weather turning cooler it's a great time to fire up (or dig out and build) the smoke pit and invite your friends over for a BBQ.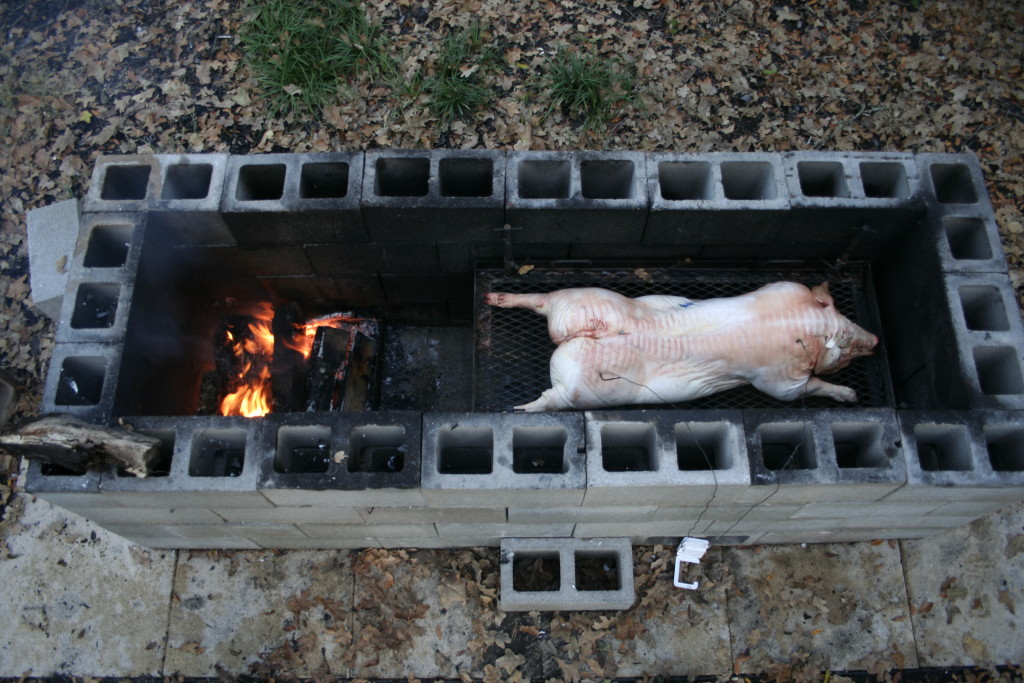 (For a primer, here is an in depth article about all things BBQ, with a shout out to us crazy NC folks in paragraph 4) I love this quote from the article.
"But when it comes to whole hog, there is no place on earth that takes it as seriously as the folks in the Carolinas."
We sell BBQ pigs of all sizes, from suckling hogs to over 200 pounds. Availability is based on what we have on the ground at the moment and generally you'll come out to the farm ahead of time to pick your pig and pay a deposit of 1/2 of the estimated price. When you order a pig, we will need as much notice as possible, at least a week. We will have ready for your pickup the pig of your choice, scalded, scraped, and gutted, and chilled in our walk-in, ready for the grill. We generally will handle all of the bloody bits a few days before your event so the hog has some time to cool properly in the walk-in and there are no last minute issues that can mess up your event.
You'll pay by the hanging weight of the pig and the price per pound is $4.50. For those of you who don't already know, our pigs never have commercial feed and eat a diet of forage and produce every day of the year. There is no comparison of the flavor of our hogs and of corn fed hogs.
For more detailed information on selecting a BBQ pig, see our post here with a link to Sugar Mountain Farm
In case you aren't ready for some BBQ  yet, here is one last thing to get you thinking about that wood smoke smell.