I ran across this post on, of all places, a financial website. I haven't verified the data myself but a large chunk of it aligns with the data I heard from Dr. Anibal Pordomingo when I was at a grazers school years ago. The Omega 3 vs 6 ratio is real, documentable, and repeatable. You can measure the health decline in the cattle as they are fed a non-natural diet. You can also recover the animals health by putting them back on pasture where they are supposed to be. An unhealthy animal being consumed cannot result in a healthy person.
Link to the post on grass vs. corn-fed cattle.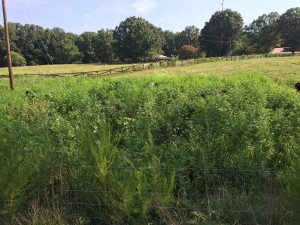 I think there is a misstatement in the beginning about cattle going from 4-5 years to finish down to 13 months. What is actually correct is that cattle used to be raised to that age before slaughter as they were fully fleshed out and the meat had a more robust quality to it. But they weighed 1100 pounds at 24 months and 1200 pounds at 48 months. They aren't much bigger years later. Now cows can finish in as little as 13 months in aggressive programs like he references but 24 months is plenty long for our American palate without any outside additions or weird genetics. We routinely finish cattle at 24 months on our farm with no issues and 100% natural. We certainly don't have any special genetics. Also, after the mad cow BS of years past, we now cannot normally process cattle older than 30 months due to federal regulations so 24 months is going to be the norm regardless.
The post I'm promoting is not an overly long post and it has some good data in it. It's not a peer reviewed publication, but they aren't all they are cracked up to be either. To see what I mean, take a listen to this NPR Planet Money podcast about peer reviewed science. I have a distrust of science anyway, especially nutritional science, but wow! I didn't know it was this bad.
Make sure you pay attention to the last line in the article. What is true for corn-fed cows is true for any corn-fed animal. Are you having tilapia tonight?