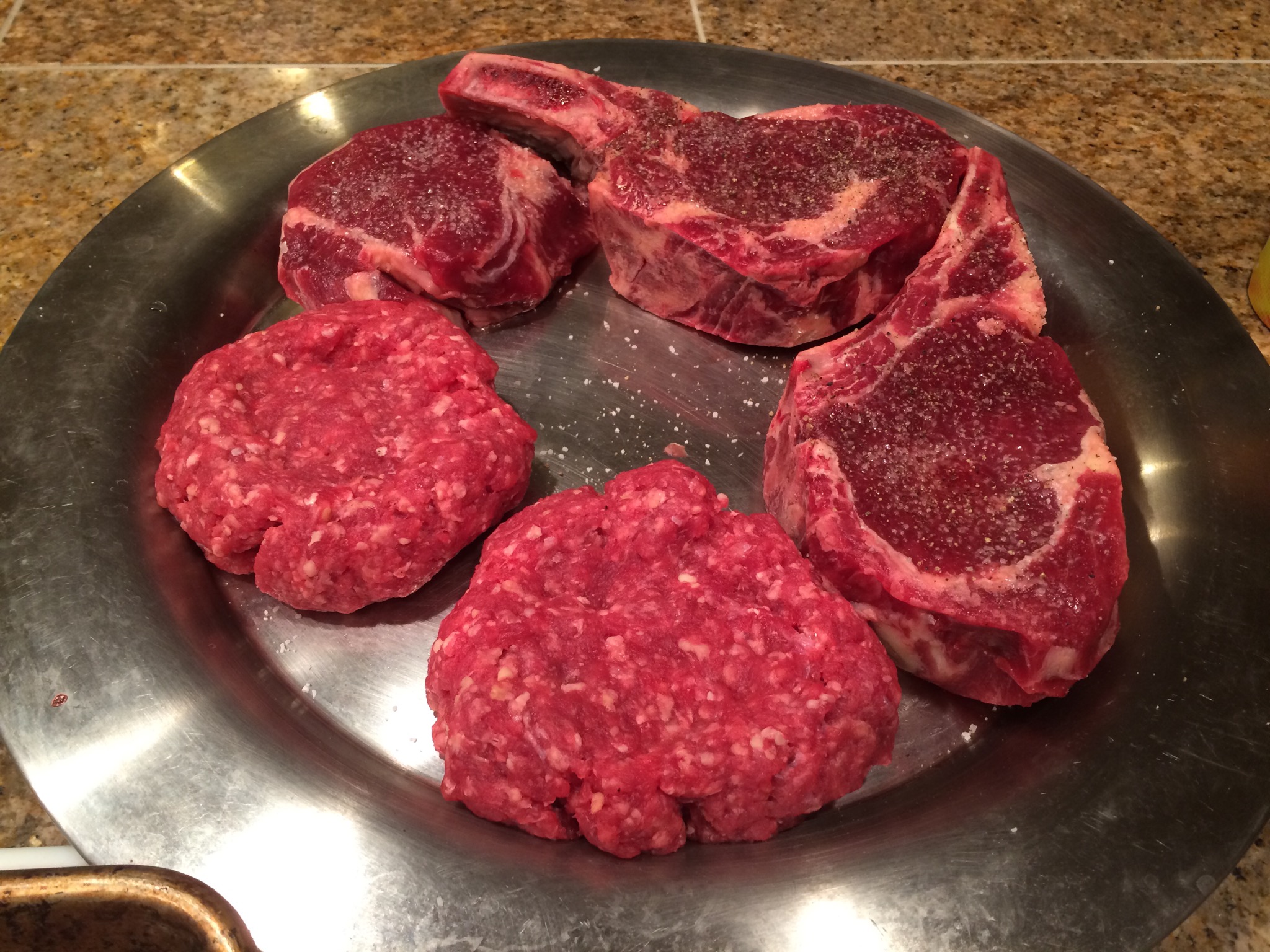 This week was a busy week. Friday I picked up a cow at the processor and Jeanette put it away Friday afternoon. That means the beef freezer is full to bursting with all the cuts of beef, including ribeyes and filet mignon.
I also made my normal weekly trip to restock on chicken, milk, eggs, etc where I meet my chicken farmer at the pork processor (it is our normal meeting place). While I was there I restocked on pork as I had a hog there waiting for me. About 400 pounds of pork!
So all three freezers, beef, pork, and chicken are full and ready for you. The girls are working today and I do believe they are making homemade cookies. Spork and I will likely be working on the airplane in the shop so we'll be around as well. Stop by and say hello and stock up on some meaty goodness.