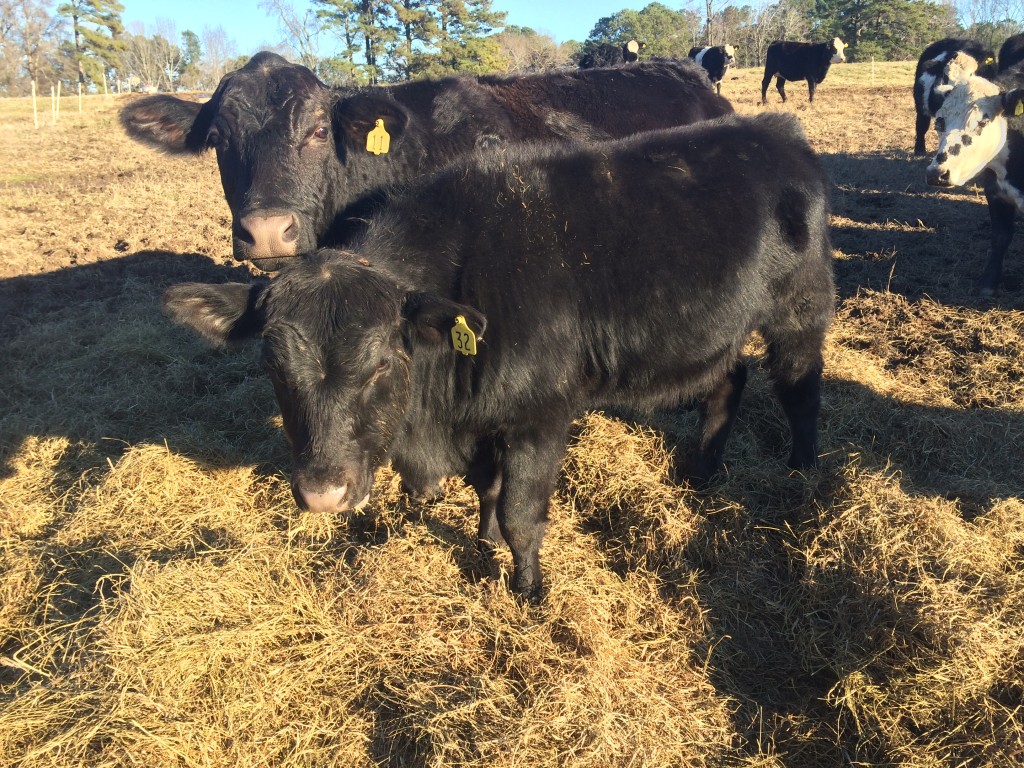 Yesterday while I was giving a tour I noted that #43 looked like he had bloat. I got him up and found that he looked ok and showed no signs of distress. I continued with the tour but made sure to come back before dark to check on #43 again. Again he looked fine with no signs of distress so I left him alone to enjoy some peace and quiet.
On the way back to the barn, I looked for #32, Boyd. I couldn't find him anywhere until I reached the edge of the paddock where I found him happily munching on hay. Even better, mom was right beside him so I was able to get a picture of them both. Boyd is the product of our former bull Benjamin and #11, Curious. Boyd will be our new bull in less than a year and I just wanted to document how he looks at this stage so we can keep an eye on him as he grows.
Right now he is growing nicely and he is developing a very nice disposition. The last thing we need is a jumpy or twitchy bull. Boyd seems pretty laid back, like his dad.