Saturday, after being gone for two months at various farms, we brought our cows back to the main farm. The newest farm didn't have a loading facility so we had to buy temporary panels to make a corral. The idea with these panels is they will mount to the side of our new trailer making for a self contained cow moving rig.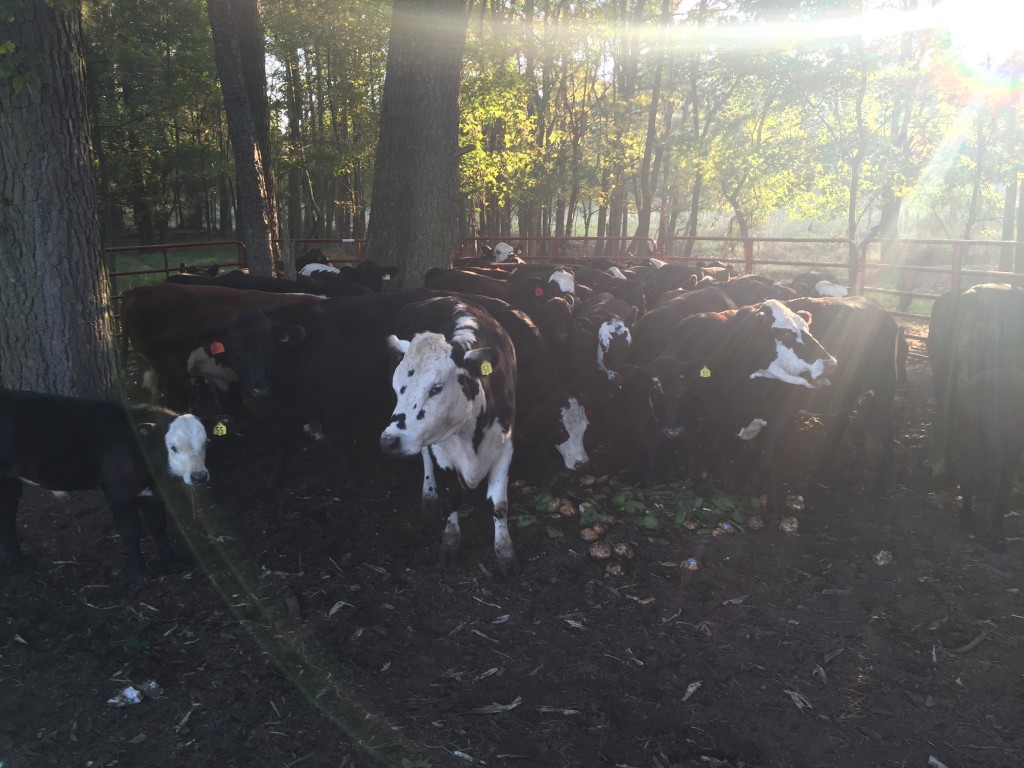 While the cows were gone, we've stockpiled about a month's worth of grass at our farm so that our cows will have grazing into the beginning of winter, which is a first for us. Normally by November we are out or nearly out of grass. By grazing our leased farms the last few months, we were able to let our grass grow and get lush. Hopefully our farmer on our big leased land will plant rye this winter as a cover crop, meaning we would have some grazing this winter as well which would help the cows and us.
Regardless of all the above, we are bringing in more hay than normal this winter, 119 bales with 68 already on the ground and more coming when I get time. We only brought in 68 bales last winter and I ended up scrambling all over trying to get another couple of loads late in the winter. I don't want a repeat of last winter when we ran short of hay.
Plus, we are going to be purchasing a group of feeder calves shortly so we will need to make sure we are stocked up and ready for extra mouths to feed in case grazing doesn't go as planned. But before all that, we need to get the cows from the leased farm back to our farm.
But that is our next post.