I'm trying to help out some young boys who are starting their own business. Buck Naked Farm, our great friends and beekeepers have two young boys who are still at home. In order for the boys to make some money and get into this farming business, they've decided they want to start raising ducks and selling duck eggs. This is 100% a venture (with oversight of course) of the boys so I'm going to support them all that I can.
We don't usually get a lot of requests for duck eggs. Probably because people didn't know we could get them which is my fault. But also maybe people don't know why duck eggs are so darn good for you.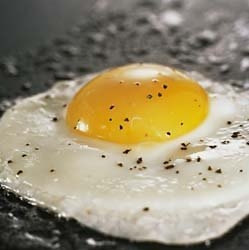 Or that duck eggs are great for cooking.  You can use them interchangeably with chicken eggs for the most part, and they have all kinds of nutritional goodness beyond what a chicken egg has.
What I'd like to do is to get some people routinely buying duck eggs from us. I have a source for them now from another one of our great farmers. As the boys get their flock built up, I'll slowly add their eggs as they can start delivering them. This way I can make sure you get your eggs when you want them without interruption and let the boys build their business without overdoing it.
So if you want to start getting duck eggs, just let me know. I can have them as soon as next week for you.