Thanks to Miguel for this idea.
As I mentioned before, we have some new sausage products from our last batch of pork. I thought it might be useful to see how to cook some of these items.
This morning I started with some chorizo left over from last nights dinner.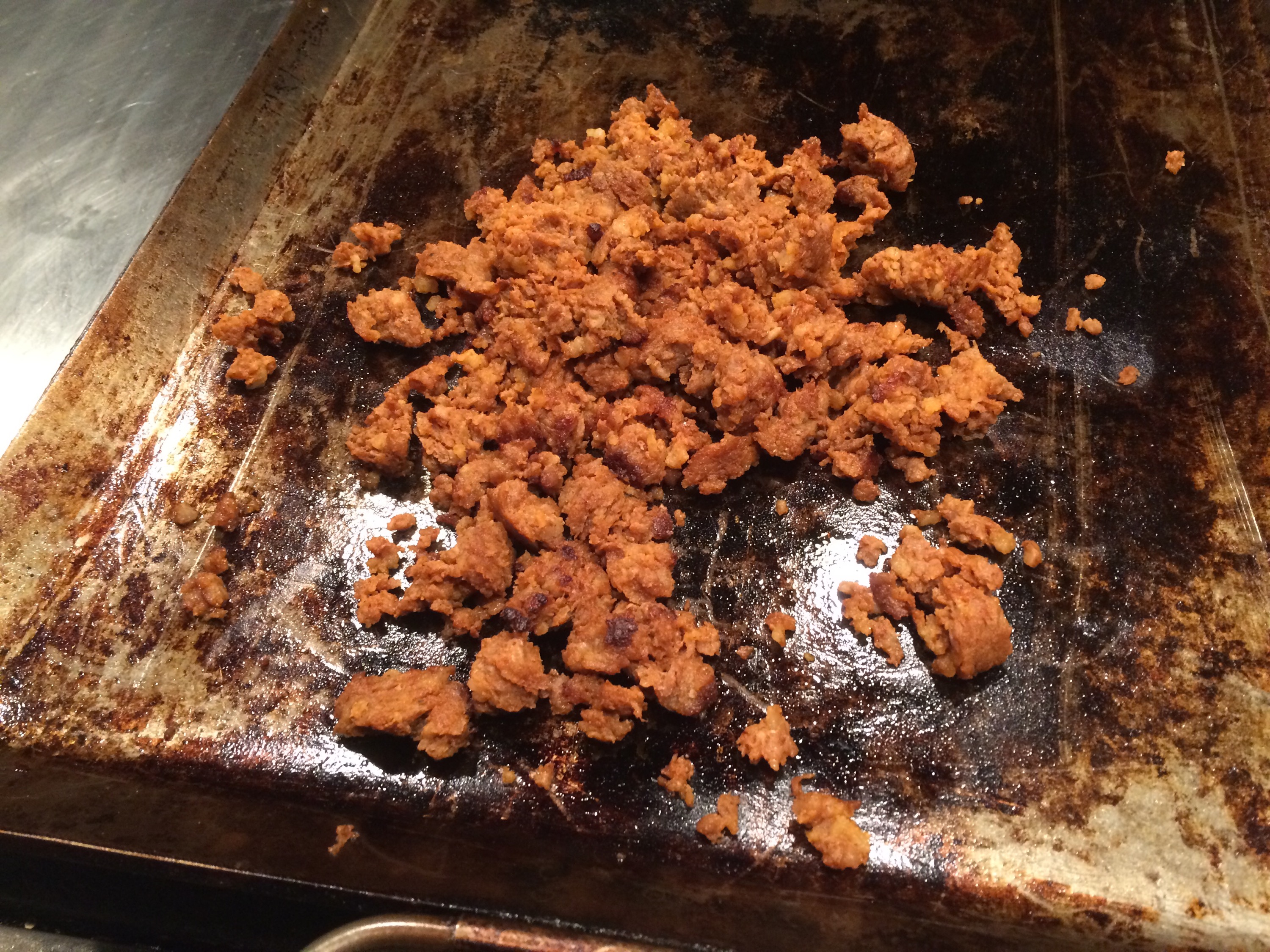 I cut open the sausage links and removed the sausage from the cases. I discarded the cases and browned the chorizo on my griddle by turning it ever couple of minutes.
While the chorizo was cooking, I beat three eggs in a bowl to a good consistency. Just the same as when I make scrambled eggs, I added some milk and salt to the eggs.
Once I was happy with the browness of the chorizo I turned out the eggs to cover the chorizo.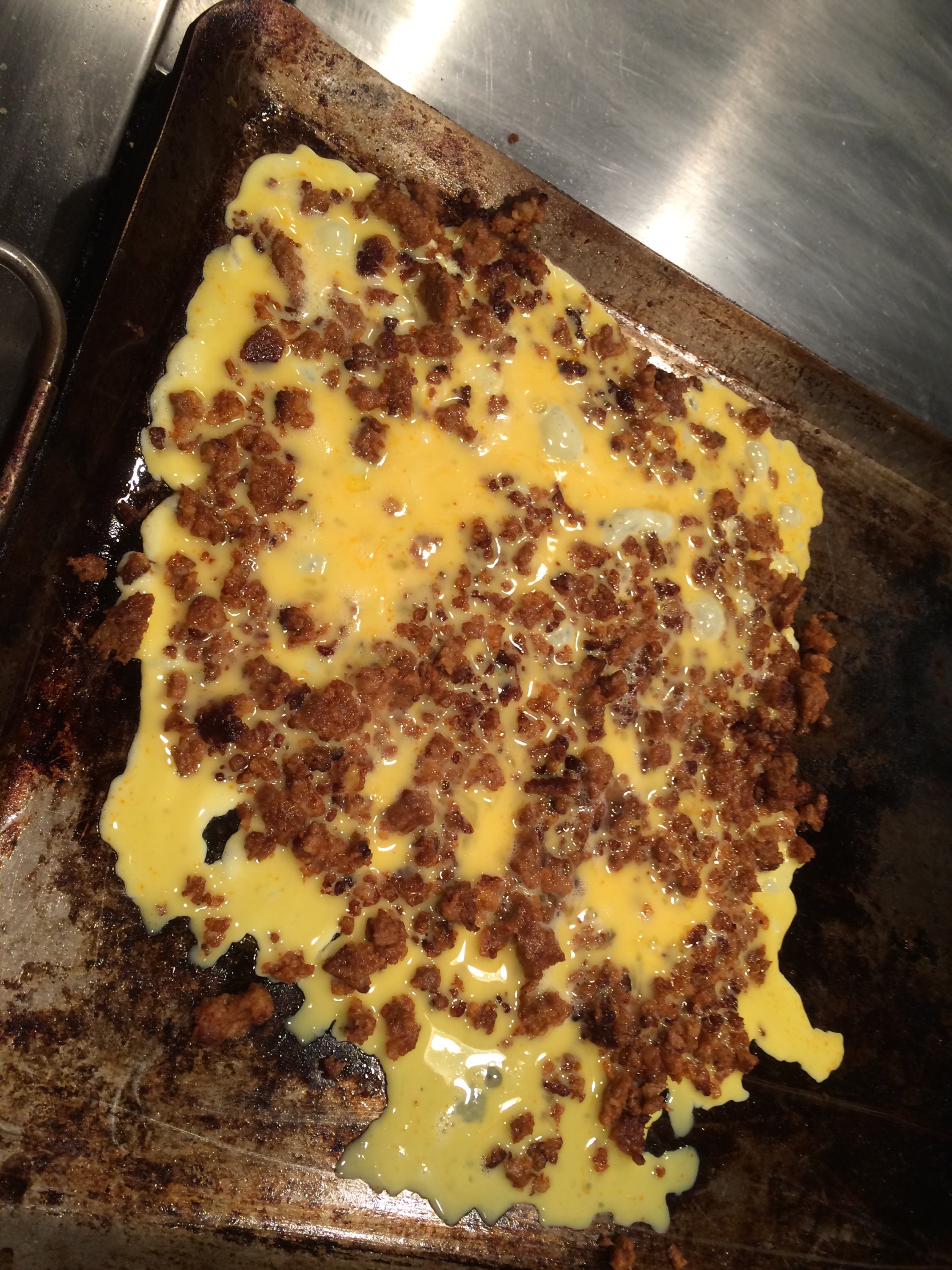 At this point it's just like scrambled eggs. Remember, if it looks done in the pan, it's overdone. Pull it early because the eggs still cook for a minute or two off the fire.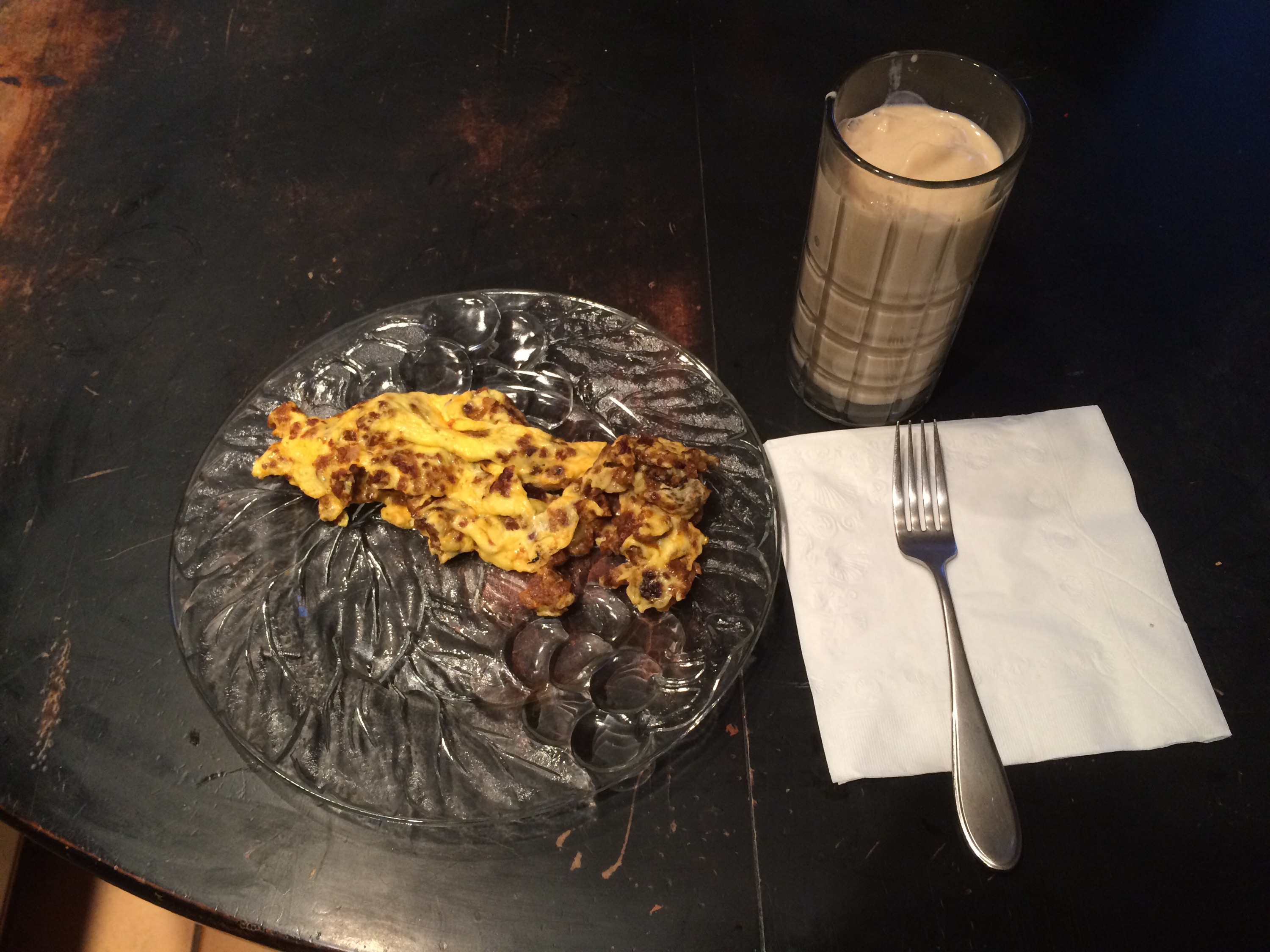 Plate and serve with whatever beverage you want. Today mine was with a banana, peach, vanilla smoothie from fruit I put up last summer.
The verdict? Awesome! What a nice change from regular eggs and bacon. Not that there is anything wrong with bacon!
We still have plenty of chorizo, along with hot and mild breakfast sausage, bacon, and all other kinds of porky goodness. You can see all of our products on our buy meat page.