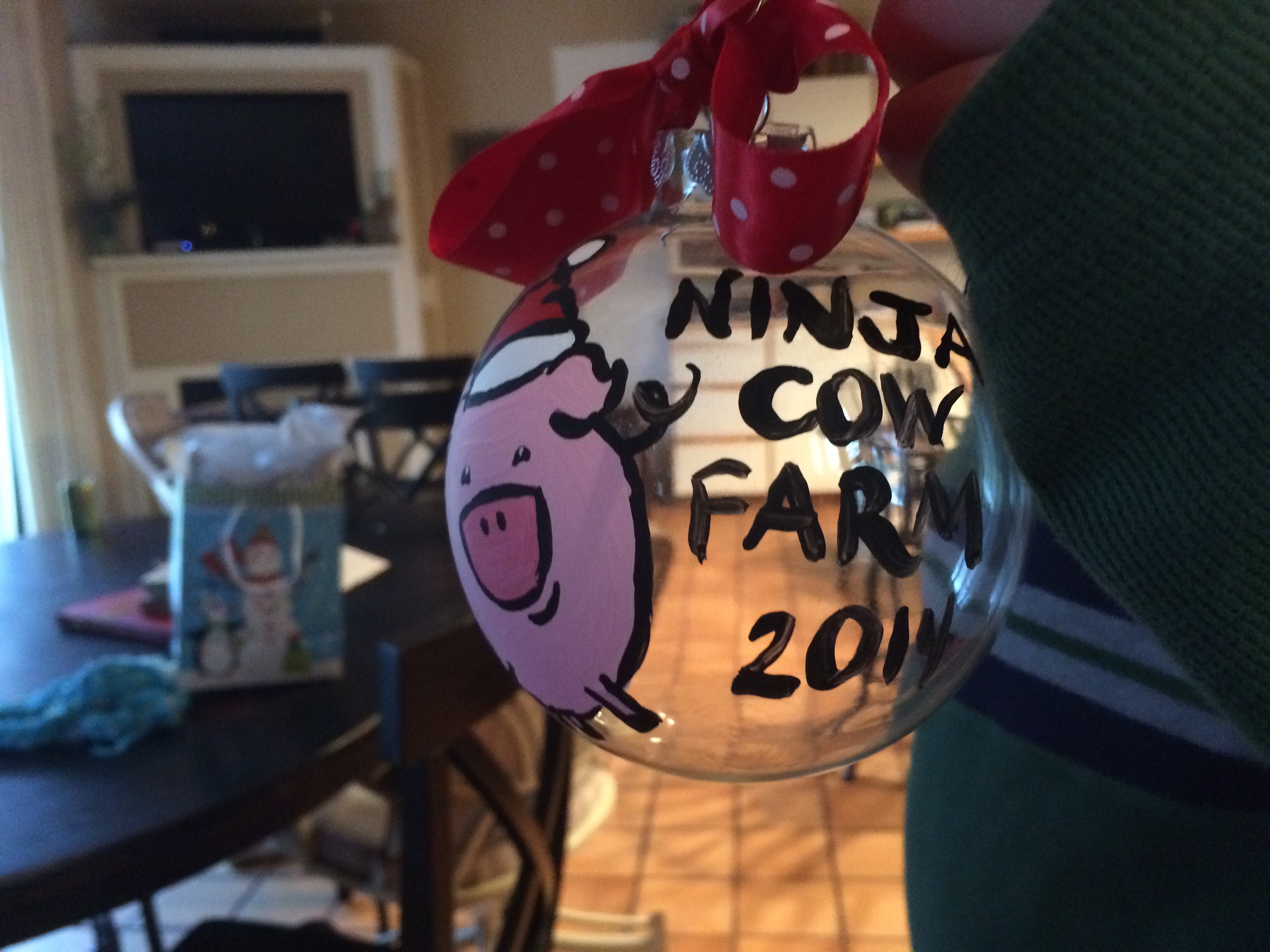 One of our friends dropped off a present for us today. She made it herself and it's perfect!
Here is the view on the tree.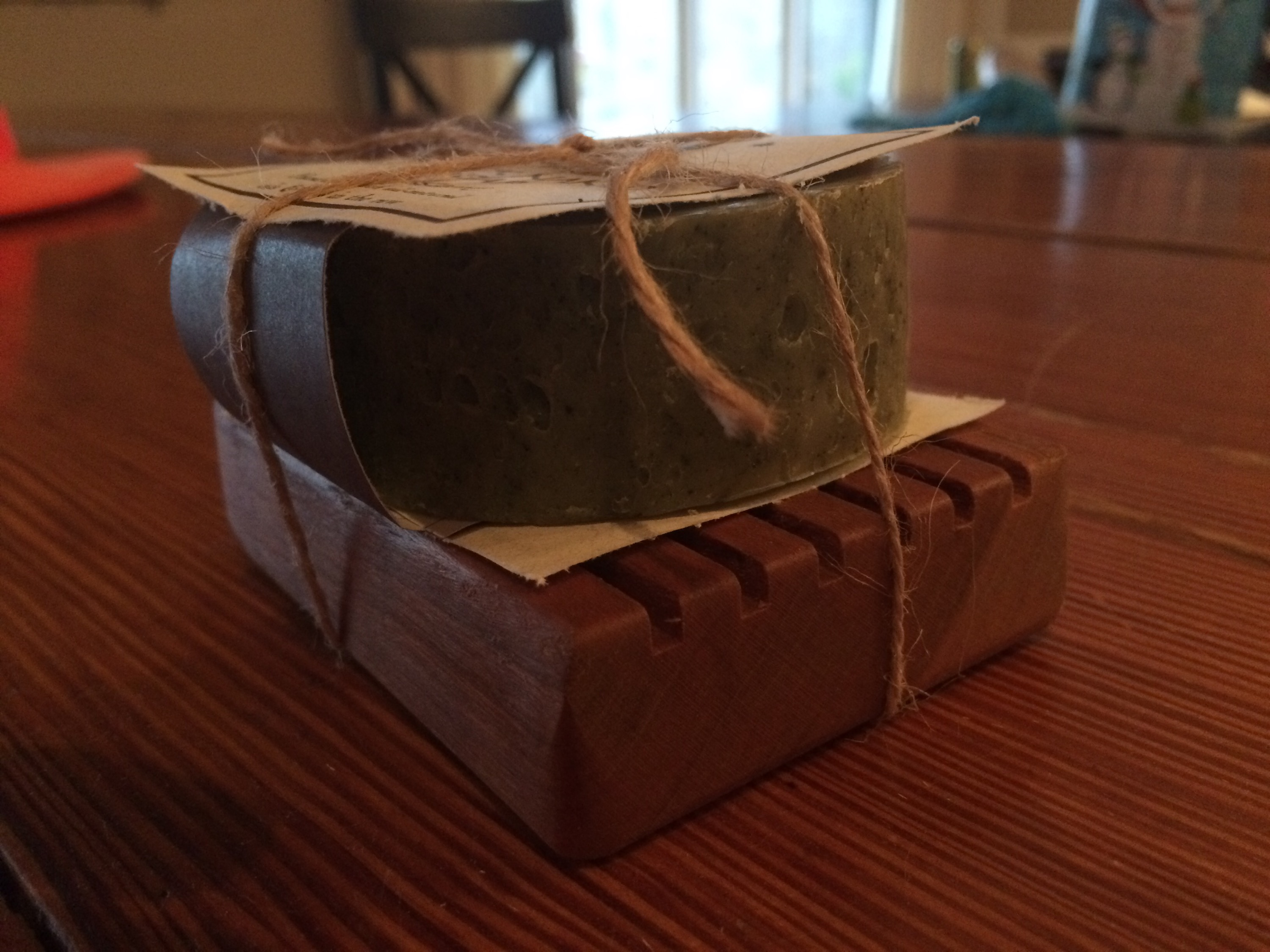 Another one of our great friends made this awesome soap and brought it to us for Christmas. When you farm pigs, you need all the soap you can get but what's cool is that we both enjoy making soap and I am looking forward to trading soap making tips in the future.
However she has blown me away in the quality department. Plus the cool wooden soap holder is just over the top. I really need to do something with our packaging. As if the whole ensemble wasn't enough, check out the name of the soap.