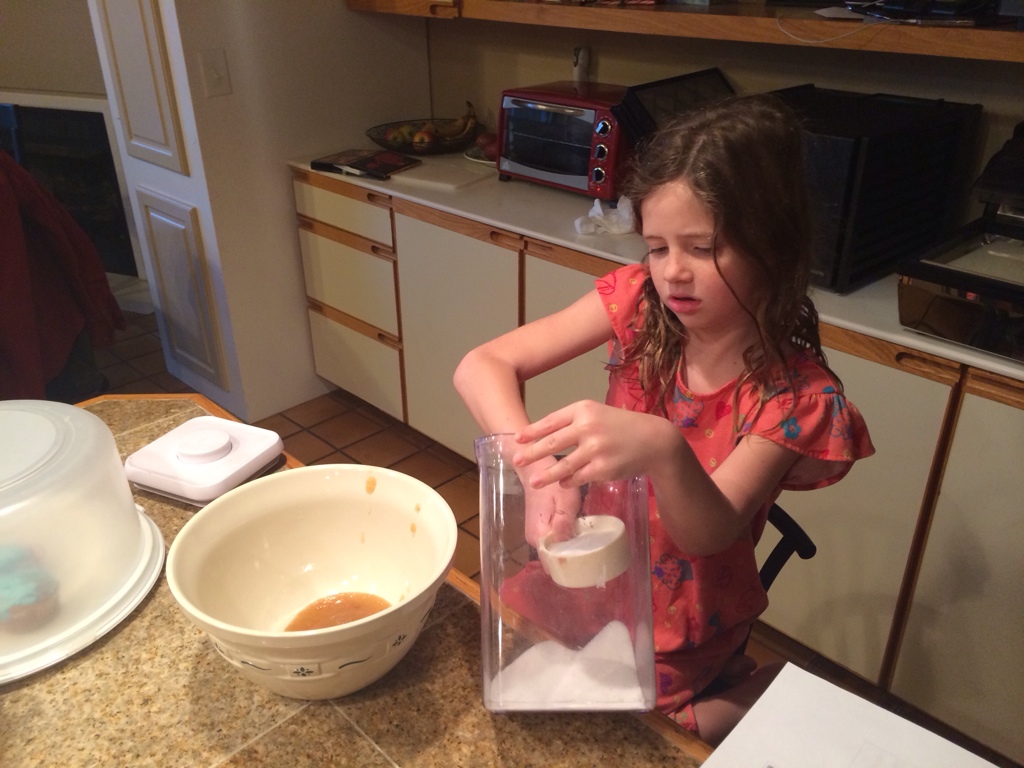 The Princess wanted an easy bake over for Christmas. Since this is a girl who butchers hogs and processes bushels of veggies in the summer, we knew an easy bake over wasn't up to her standards, even if she didn't. Santa brought her a real toaster oven with broil, a timer, and basically the ability to do anything that a regular oven will do.
Now that she has a real oven, she is part of the breakfast routine making bacon or muffins or whatever else she comes up with. This is part of the education we have when we homeschool. If she was going off to school it would be an egg McMuffin in the rush to get to school. Instead its home ec 101.
In case you are wondering, her cooking is yummy, just like her mother.