Christmas time is here! Holiday cooking makes my soul sing, rich heavy flavors followed by bright sides are my thing.
This year we are a bit low on Prime Rib as we have 1 very ambitious client. Therefore let's look at the Eye of Round for our Holiday Meal. Thinly sliced, it will set a beautiful table with it's own natural juices.  With the mustard herbed  crust it will bring flavor.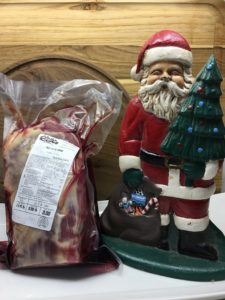 I'm going to use Lusty Monk in this dish. When fresh from the jar it can be quite spicy.  As the mustard cooks though, the heat of the spice mellows. Preparing the roast the night before enhances the flavor and allows the marinade to mature, you'll get the deep rich flavor, perfect for Christmas dinner.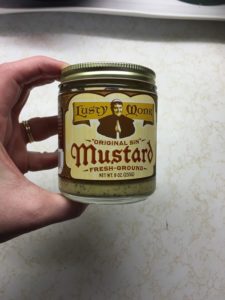 Having a Holiday Party? This dish can also be slices thinly and served on yeast rolls or rolled by itself a fancy toothpick. No toothpicks lay a fancy fork on a plate with the meat displayed in a pretty Carpaccio pattern.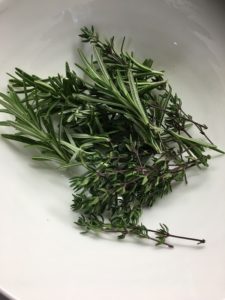 Looking for another Holiday meal try my Brisket Tostada Recipe. Serve it roast style, last year our client Donna served it with rolls at a holiday party, the brisket was a big hit with her family. Want another fun dish for the Lusty Monk? Try our Deli Ham Roll-Ups. And you can always pair the Lusty Monk with our Bratwurst and Two Chicks Farm Sauerkraut. <— SWMBO's Favorite store combo