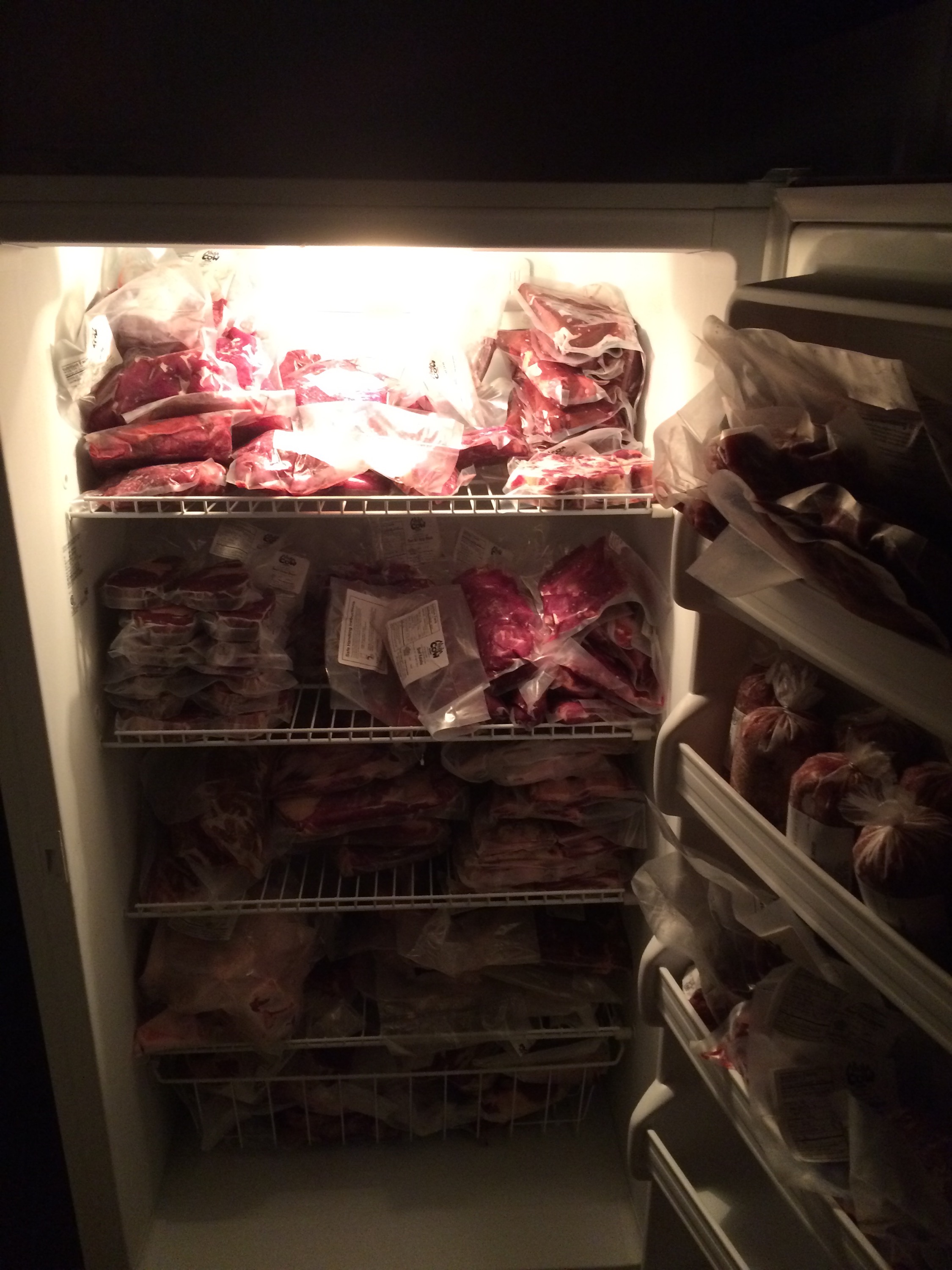 I've made no excuses about the fact that on occasion, we may open a bottle of wine after the days work is done here on the farm. We may even have friends over and share some vino with them occasionally. Heck, if you stop to buy meat at just the right time, we may even offer you a glass. But we NEVER offer any alcohol to our cows. So how did we end up with drunken beef in the freezer?
A farming peer of ours raises grass fed, anti-biotic free, hormone free cattle. He is successfully doing what we do, just in a different market and in a different way as he has a relationship with a local brewery and gets all of their spent brewers grains. This is something we've been offered in the past as well but we elected to go the way of produce rather than brewers grains as a supplement. We are working with a new processor for our cattle and in conversation learned that this peer of ours, whom we've never met, had just learned that his wife has bone cancer. He was in a bad state, as you can imagine. He had three cows already at the processor and simply no time or energy to focus on the meat business. The processor mentioned to me that this farmer needed someone to buy the cows and help this guy out. As you well know, we have empty freezers now so we had the room.
It's a big commitment to buy a whole cow without tasting the product first, something I've warned about before to my own customers. However I felt led to help this man out. The fact that he is a minister as well may have helped steer the prayers my way as well. Last night SWMBO and I tried two ribeyes, and the boys tried two sirloin steaks. All said the beef was good so therefore we are announcing we are back in stock on beef. Because this cow was receiving brewers grains, we are discounting all cuts 10% from our normal no-grain pricing. We still have plenty of our ninja hamburger in the freezer along with plenty of chuck roasts and some various other cuts, all grain free. We of course have all the cuts of the just arrived drunken cow, including some osso buco that's I'm itching to try. Take a look on our beef page to see what we have in stock.