My family loves cheese. I'm on the Atkins diet instead of the Paleo diet because of cheese. We make cheesy eggs in the morning, have grilled cheese for lunch, and have cheese, wine, and jam with dinner. Cheese makes everything better, like bacon but with no prep time.
Cow Cheese
We carry various cheeses from Ashe County Cheese. Cheddar, aged cheddar, romano, etc. 
Goat Cheese
We carry goat cheeses from Celebrity Dairy in Siler City, NC.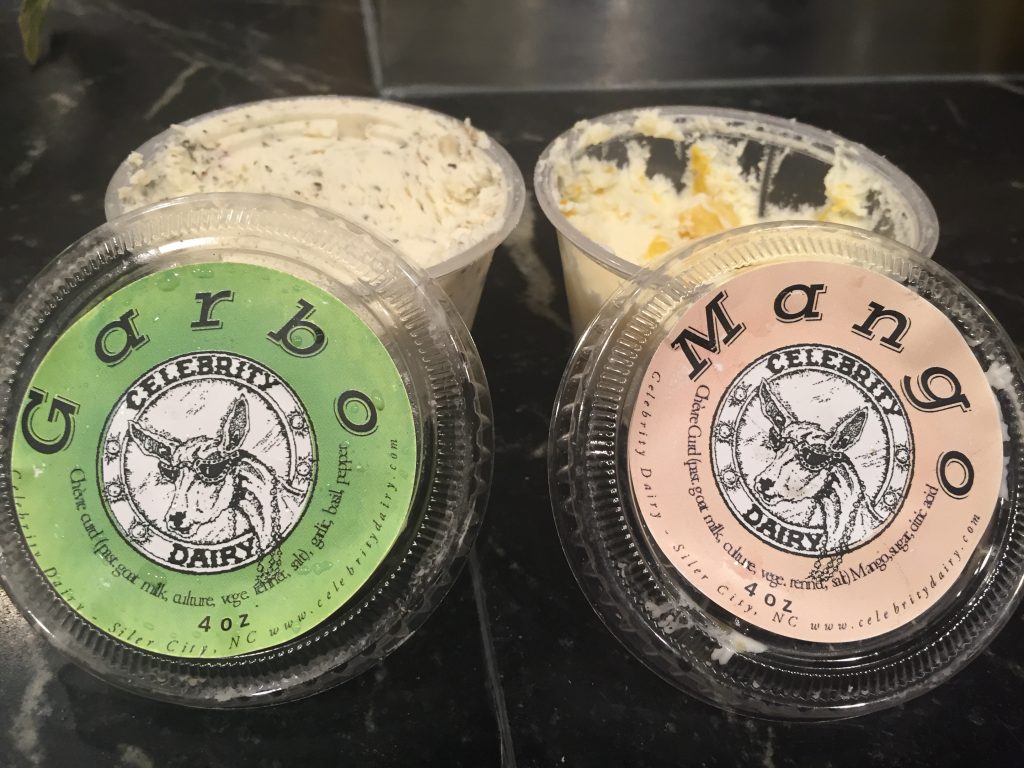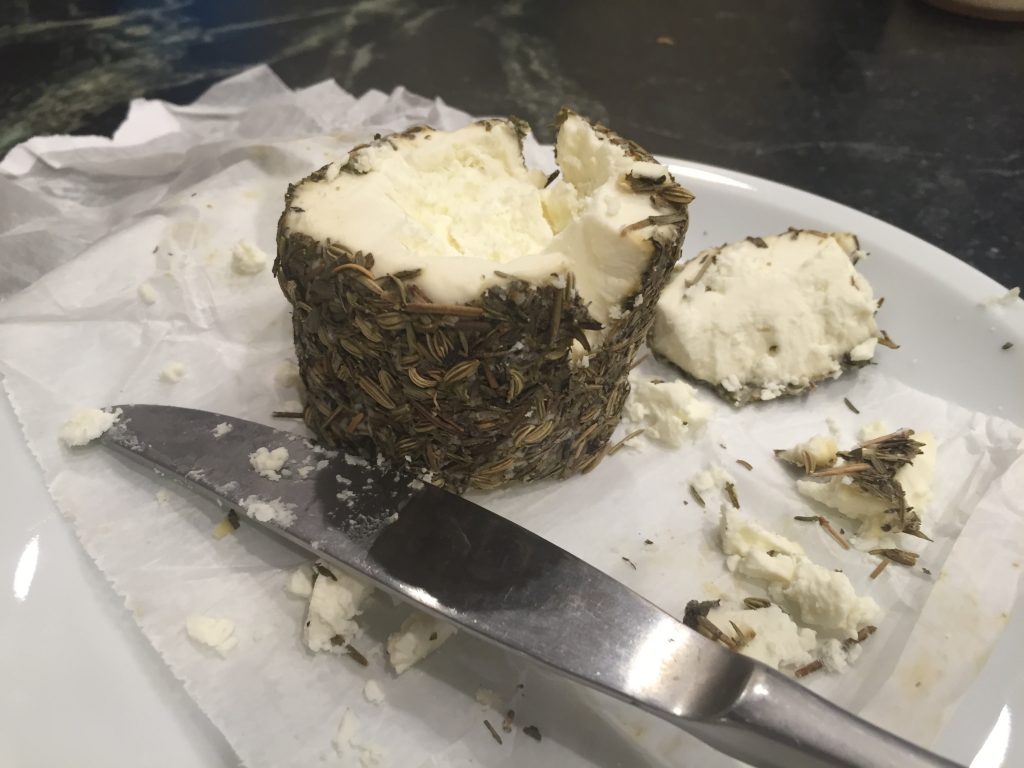 We sell logs of goat cheese and cups of soft goat cheese. The cups are $5.00 per cup and the logs are priced on the package itself.