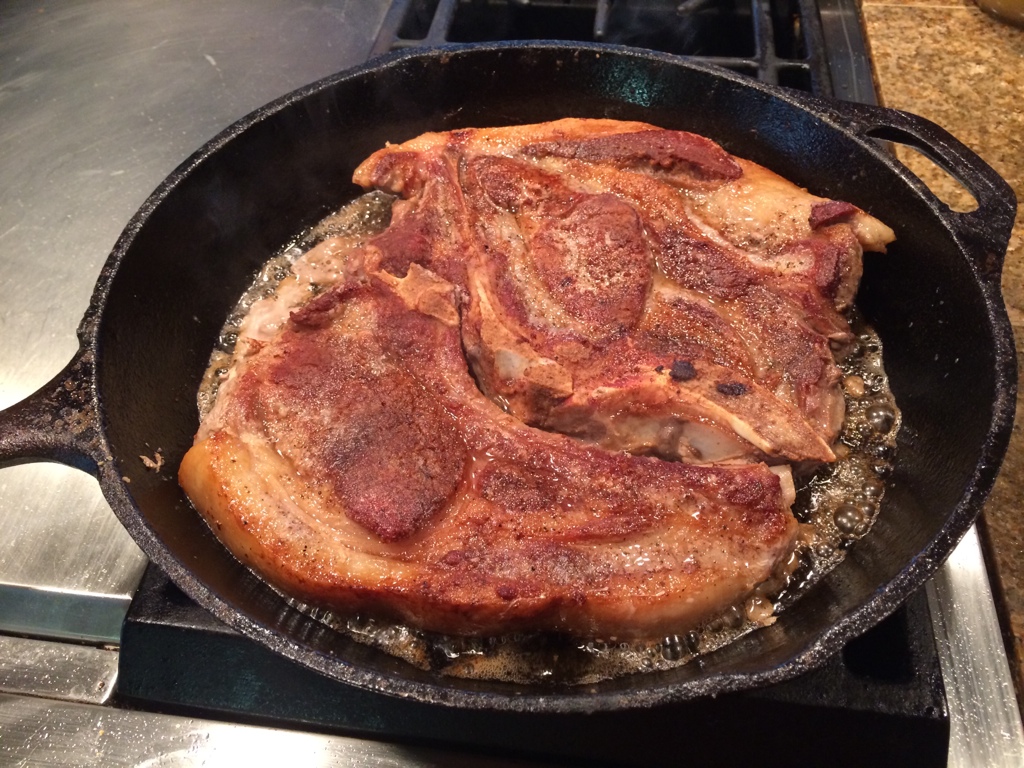 Update for May 2020. 
Pricing is not updated to current. Market conditions are changing things too rapidly. In store pricing is current. These prices are for reference only at this time. 
End of update
Update for October 2016
I've stopped updating this page. We have pork a plenty. We are on a steady schedule of taking two hogs to the processor one week, then picking up the pork the next week. Then it's wash, rinse, repeat. While bacon continues to always sell out first we routinely have some coming shortly if we do happen run out. Overall, if it's pork, we've got it.
End of update.
With pork, there is a huge difference in appearance and flavor between commercial pork and farm raised pork. Heritage pork is what pork was supposed to taste like before it became "the other white meat" and had all the flavor bred out. Simply put, heritage pork reminds me why I do in fact enjoy pork because prior to eating our pigs, I didn't care for pork chops.
Currently for sale:
Sausage
Ground pork – $8.00 per lb
Snack sticks (Think Slim Jims) $4.99 per package
Breakfast bulk sausage (package not link) $8.00
Breakfast link sausage – $10.00 per lb
Sausage, pinwheel link – Italian, Cajun, Chorizo, Bratwurst, Kielbasa – $11.00 per lb
Cuts
Pork chops – Bone in – $10.00 per lb
Pork chops – Boneless – $10.50 per lb
Loin – $12.00 per lb
Bacon – $14.00 per lb
Bacon pieces – $10.00 per lb
Fatback – $4.00 per lb
Picnic roasts – $7.50 per lb (special order only)
Boston butt – $9.50 per lb
Baby back ribs – $12.00
St Louis ribs – $13.00 per lb
BBQ (already cooked and packaged) Eastern NC style – $11.00 per lb
Lard
Lard 1/2 pint – $7.00
Lard pint – $10.00
Lard quart – $15.00
Leaf lard – $6.00
Bits and parts
Pig ears (for your dog) – $4.00
Neck bones – $4.00 per lb
Liver – $5.00 per lb
Feet – $3.50 per lb
Osso Bucco – $5.50 per lb