Update as of June 10, 2018
We have officially stopped milking on the main farm. We now only milk at one of our leased farms. We will be out of cows milk from now till August/September of 2018. We are working to have goats milk available during this time period.
As always, raw milk availability is limited so we cannot guarantee to have milk in the store when you visit. We do try very hard to have it available for you though.
End of update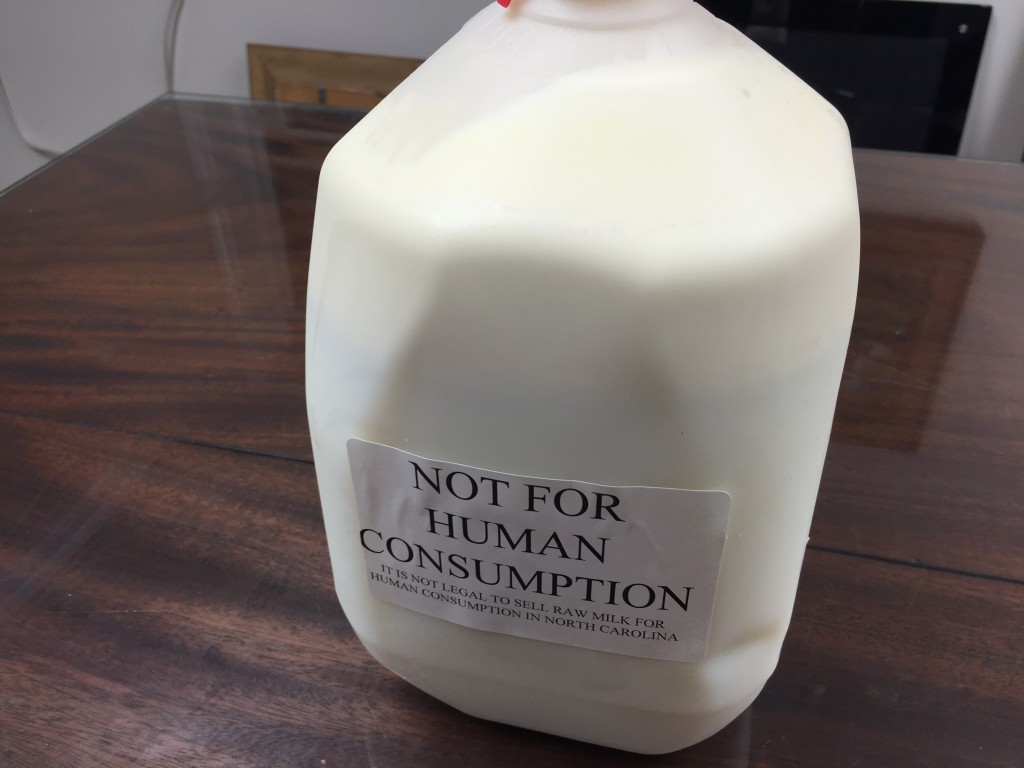 We routinely carry raw milk FOR PET USE. The 1/2″ tall letters on the label (required by NC law) should make that clear enough.
This is the real deal, milk, cream, all the goodness nature intended.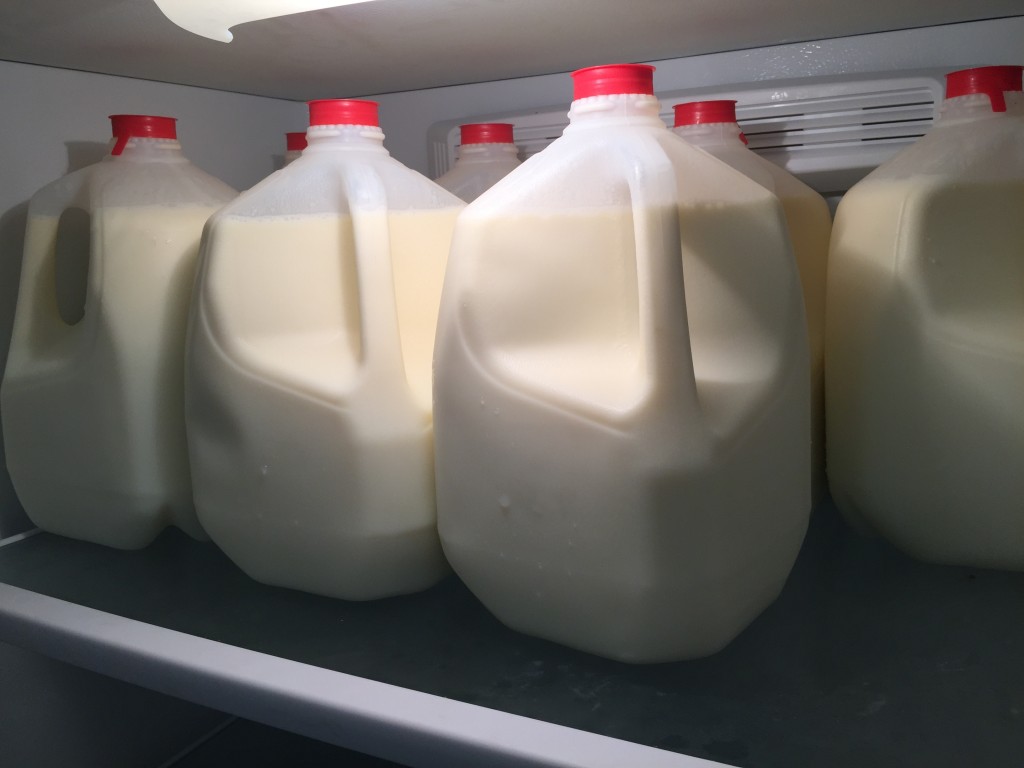 Raw cow milk is $11 per gallon, $6 per half gallon.
Raw goats milk is $12 per gallon, $6 per half gallon