During my five year ordeal trying to learn how to finish cattle properly, I went on the CFSA farm tour several times and made it a point to visit beef farmers. I stood in long lines to get a coveted piece of meat and pay a heavy premium for the opportunity, only to get home and discover all kinds of problems. Off flavors. Unbelievably tough. Much of the meat was inedible and was given to the dog. Nothing was what I'd call good. There is a saying that Grass fed's biggest problem is grass fed farmers (selling bad meat) and my experience backed that up.
The sub-par grass-fed beef I tried in the past likely came from inexperienced farmers. "I think some of the early stabs at finishing cattle on all grass didn't go so well," said Dan Barber, the chef and sustainable-agriculture crusader behind Blue Hill restaurant in Manhattan and Blue Hill at Stone Barns outside the city.
We did play with out genetics during this time period, thinking maybe we just had the wrong cows. Heck, I didn't know, we'd had a closed herd of whatever dad thought was good all my life. Black Angus and Hereford mix? It's called a Baldy Angus. Maybe he picked the wrong cows. Trying to step out and try new breeds is how we ended up with the Ninja Cow, and we all know how that ended.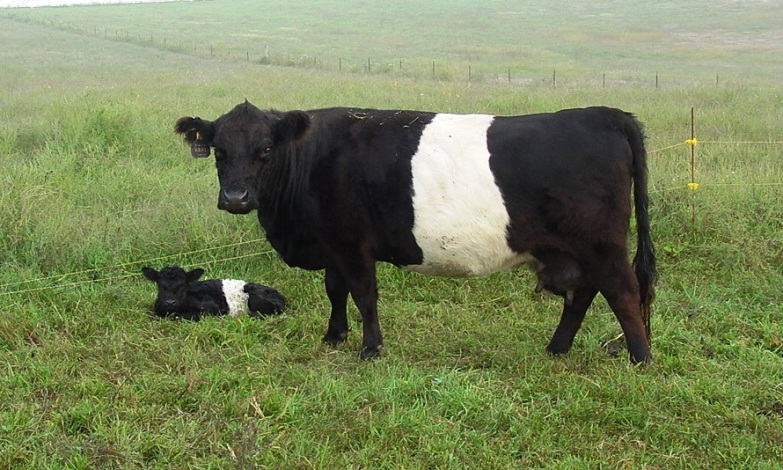 In the end, we decided that like almost everything else where I questioned my dad, he was pretty darn smart and that our cows were much better than anything else we could find.
Raising the right breeds matters too—Black Angus cattle, for example, were originally bred to flourish on grass alone. "Those particular breeds have been selected for one particular thing their entire life, how well they eat," said Mr. Niman. And it's important to allow herds free movement, the sort grass-fed cattle enjoy throughout their lives. A well-exercised muscle makes flavorful meat.
So is grass fed worth all the hype, even if done correctly? We'll find out in the next post.