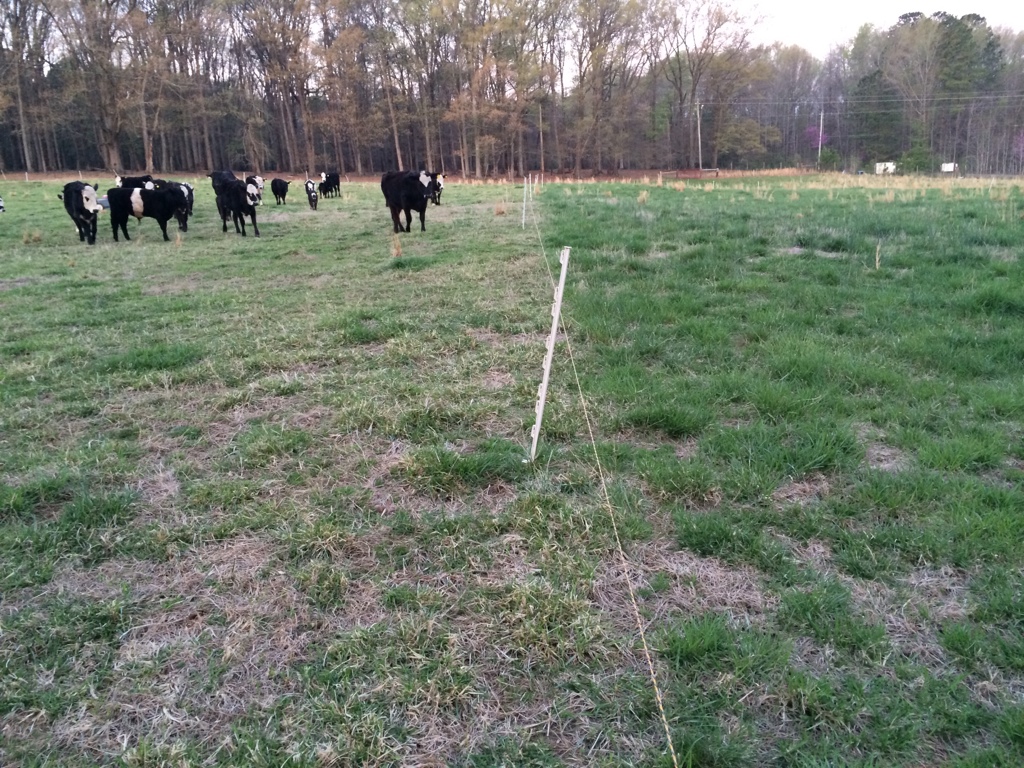 Finally we have a grass and grazing update. Here you see yesterday on the left, today on the right prior to moving the cows. As I write this the cows are quietly munching away on fresh spring grass. I had to get them out of bed to make their move but once they saw me they were ready for a new paddock.
The grass is pretty clumpy and at its tallest is about 8″ high. When we started the cows in grass paddocks a few weeks ago, the grass was barely growing so we've made good progress. Everything I've heard says that I needed to keep the cows off of grass till the grass was fully grown out, probably about where it is now or at least a few days from now. Unfortunately I ran out of hay with our terrible winter so the cows had to get what was out there. I started the cows on the paddocks that were untouched from last fall with plenty of dry matter and a very healthy stand of grass. Looking back at where the cows have been, the grass is recovering nicely. It will be interesting to see how the later grazed paddocks compare to the early grazed paddocks.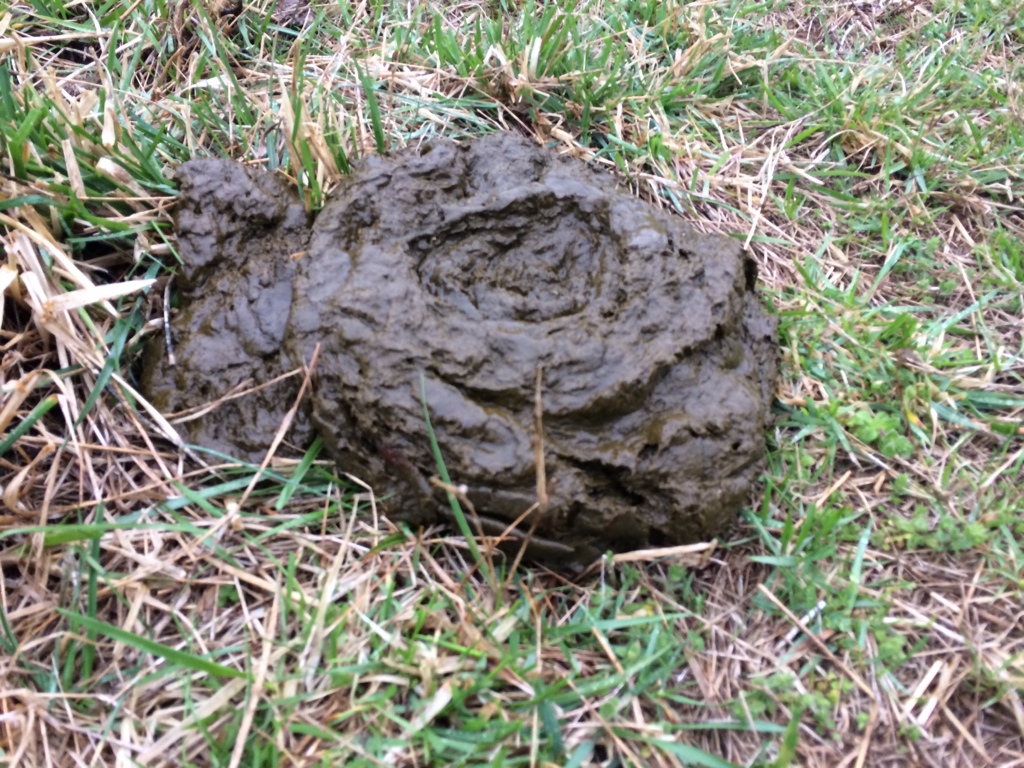 One thing I worried about with the cows getting on spring grass was loose stools. This is bad for the cows and comes from the change in diet from winter hay to high protein fresh grass. What we did is with the last of the hay we moved the cows to a new paddock with a bale of hay. The cows ignored the bale and mowed the grass the first day. However we left them for two days and on the second day the hot the bale. By having them switch back and forth we managed to have the cows keep their rumen in line and convert over without any problems. It took about a week and worked well.