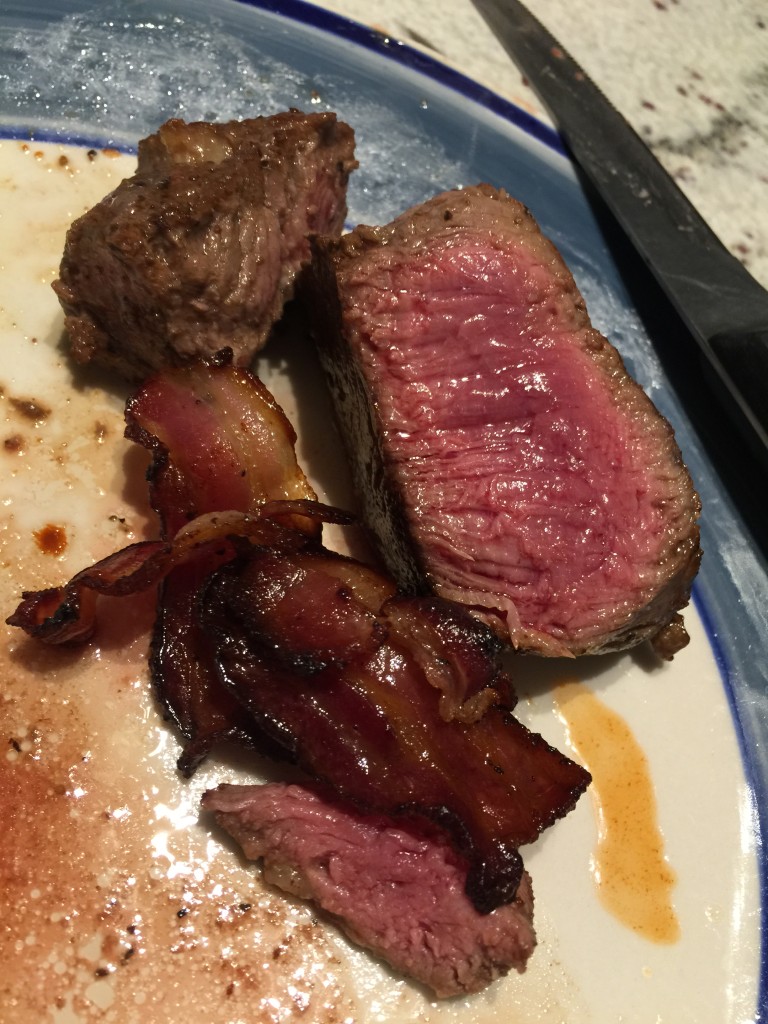 I always try to ask my customers for feedback on the meat when they buy something. Firstly because I want to know if people like what we are producing so I can make sure they are satisfied with their purchase, but secondly because I want to be able to share the message with others who maybe haven't tried our steaks and pork.
When Drew and Kat came out to tour our farm, I asked them like I always do for feedback. Drew sent not only the following awesome email back,
Dan–It was a pleasure to meet you and see the farm!  We really appreciated your hospitality and it was a ton of fun for my whole family to see all of the animals including a newborn calf.  The meat is unbelievably good and it is refreshing to see first hand how much TLC you give your animals.  The whole process is incredibly humane and your emphasis on sustainable farming is commendable .  We will definitely plan on getting all of our meat from you and we also plan on getting another freezer soon so we can load up.  I look forward to spreading the word about Ninja Cow Farm.
But he accompanied it with pictures of dinner above, and breakfast below.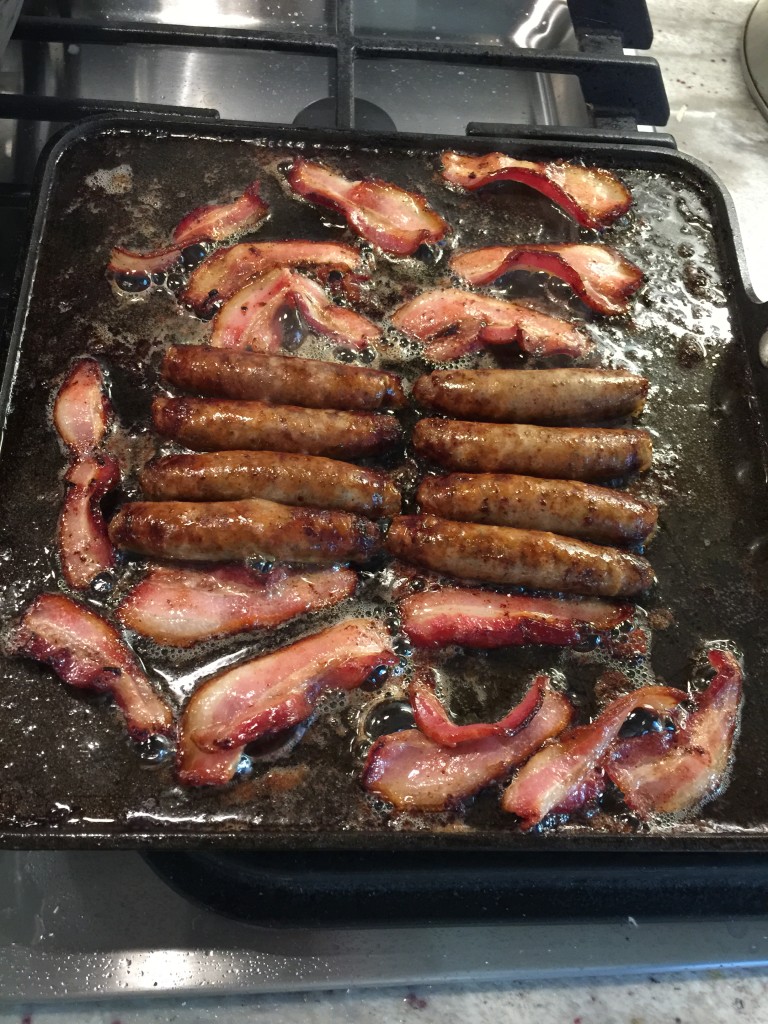 Thanks Drew and Kat for the awesome feedback!