So Miguel had an idea. We do so much work with our produce farmers that they take good care of us. The least we could do is help them out too.
And we have such good customers that we should do something for them. So Miguel said, why don't we buy a pallet of watermelons, the really good ones that you have to know someone at the market to get. Then we can give them to our customers when they come through one day.
I thought it was a great idea. Especially since watermelon in the summer is my FAVORITE thing in the world. Besides a nice MLT, mutton, lettuce and tomato sandwich (Who can name that movie?)
So this Saturday, anyone who stops by and purchases at least $50 worth of product gets a complimentary watermelon fresh from the market. We will be open from 8-5, no appointment needed. The girls will be back in the store and there will be fresh cookies as well (Dustin, I'm talking to you.)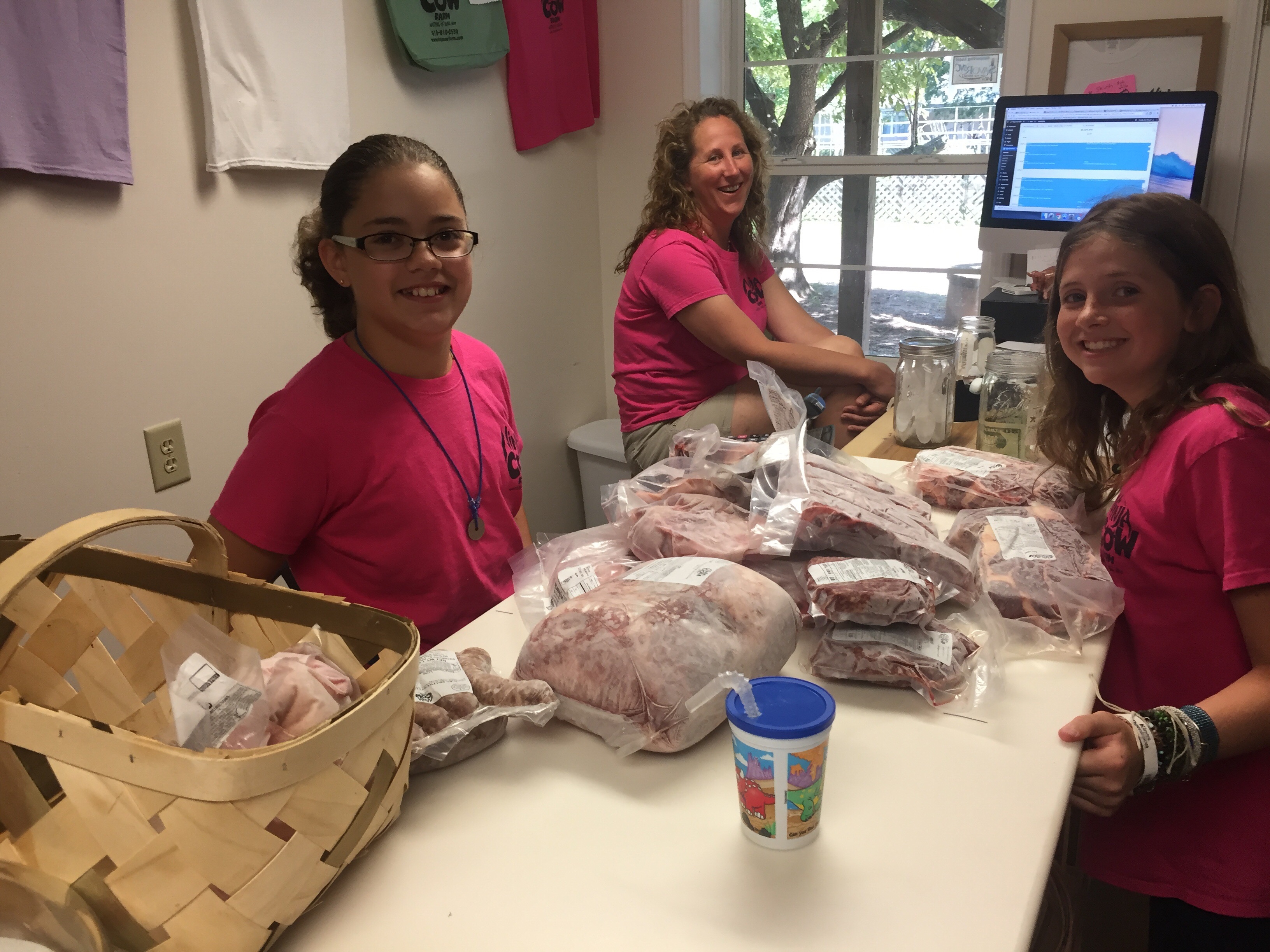 And if you are like me and love watermelon and our farm fresh goodies, you can have two for $100 spent. Just make sure you leave a couple of watermelons in the box for my kids who will kill me if they don't get some after staring at them all day.
We still have steaks in stock and plenty of pork, chicken, lamb, honey, etc.
As always, an appointment is appreciated but not required this Saturday for shopping. Tours still need an appointment.