After the runaway success of our open barn day we are following up with a smaller event on May 27th. We will feature one of our favorite vendors on site to answer your questions and sample their delicious products. We will also be giving FREE tours in conjunction with their free tastings so if you've been meaning to come by and take a tour, this is your day! The tours are limited to the number of slots we have available on our calendar so it's first come, first serve.
So what is going to be featured? Palace Green freezer jams will be on site. What are freezer jams you ask?
Palace Green freezer jams are really really good. They are, quite simply, worse than crack cocaine. No wait, that's sounds bad. That's a terrible description. I need something better than that….
Our freezer jams are in jars too small in size even though you opened an entire jar, hid in the corner and ate it all by yourself while looking over your shoulder, hoping nobody sees you and asks for some. Darn, that sounds worse too. Hmm…
My favorite indulgence in the world is vanilla ice cream. Not vanilla and chocolate syrup. Not vanilla and sprinkles. Plain. Old. Vanilla. The planer the better. Homemade with about 3 ingredients is perfect. Simply Natural vanilla is second place.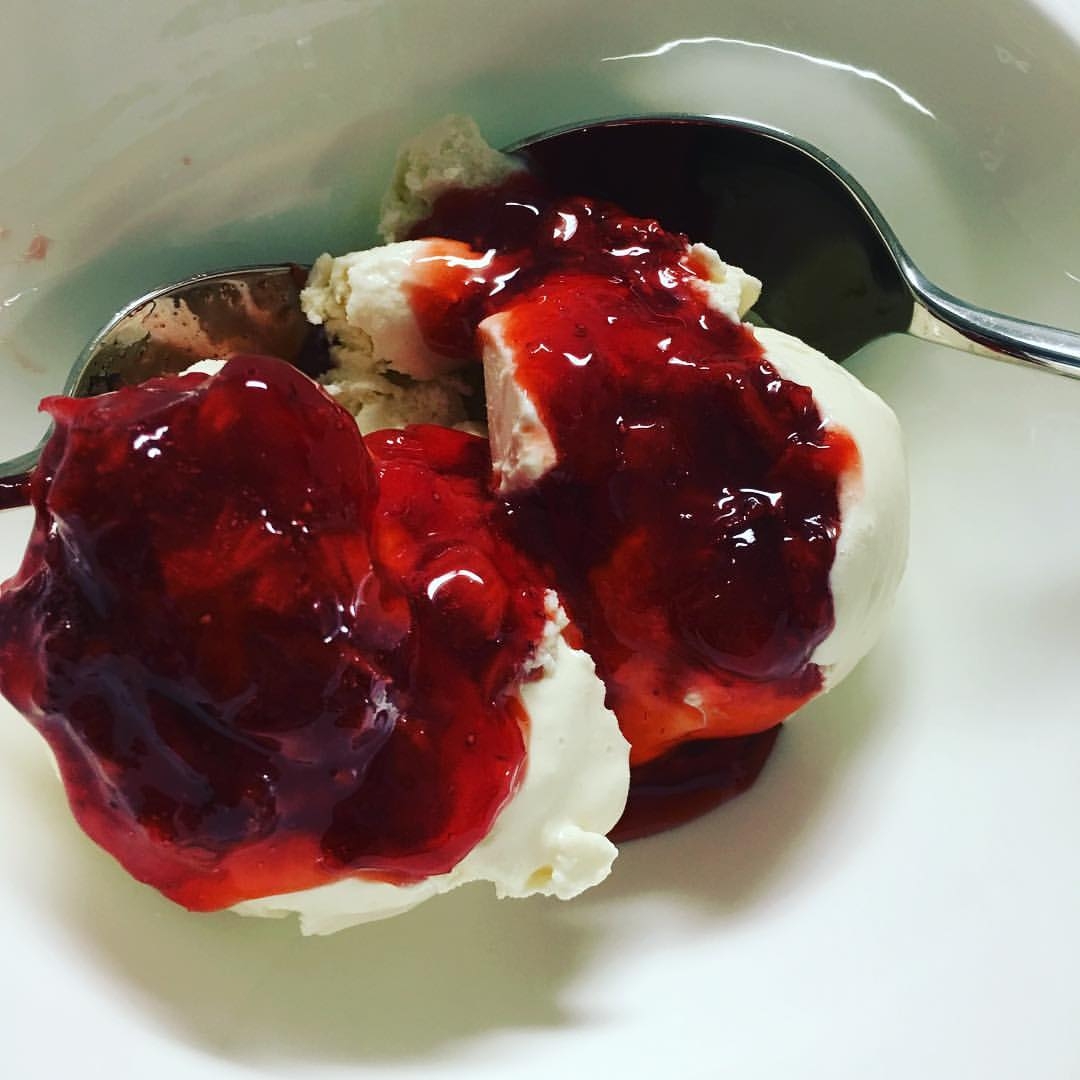 Palace Green freezer jams are so good, that the best thing I can think of to do with them is to put them on ice cream. Palace Green freezer jams actually make my favorite thing ever, better. I'm sure they are good on toast or biscuits or whatever. Who knows. I'll never find out unless you folks tell me about it. For me, it's ice cream and freezer jam.
There, that sounds positive. Much better. (Really, it's crack. You can't stop once you open the jar. Run away!)
As for the free tours, we have opened up double the normal number of tours for a Saturday to try and accommodate everyone. The store will be open as normal so if you just want to pop in and get samples without a tour, do some shopping, etc. you are welcome to come by. Tours will be by appointment. For our regulars, don't shy away. We will NOT have 2000 people here on the 27th. It's tours only.
To book a tour, you simply need to go to our scheduling page and book a tour at a time that is convenient for you. All available times will be shown. If no times show up, then we are full for the day. You can still stop by the store to shop.
Because of the nature of the event, we will honor Groupons but only at their normal stated rate, which includes a free tour. In other words, if you are a Groupon customer, the 27th is not your day.