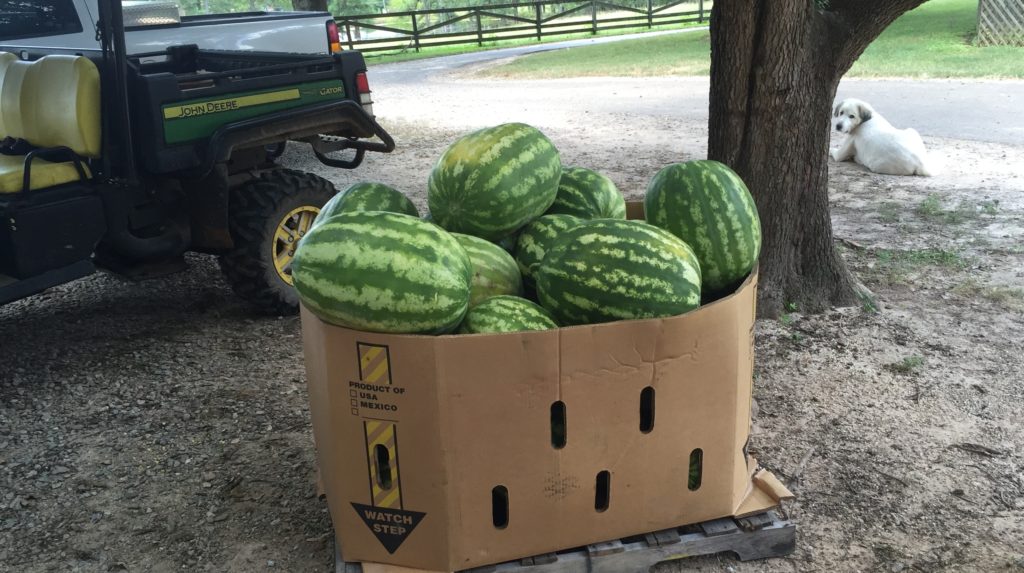 This morning I took the big truck and big trailer and went to the market to pick up cantaloupes and our pallet of watermelons fresh from the field. I'm so used to slinging produce around here, I had to be gentle with these babies. I'm not used to buying pallets of watermelons!
The whole pallet made it in place safely and they are sitting, waiting for you to stop by tomorrow and get one free with your $50 purchase. The girls will be working the store so there will also be cookies!
Come see us between 8-5 (except lunch), no appointment needed to shop in the store!