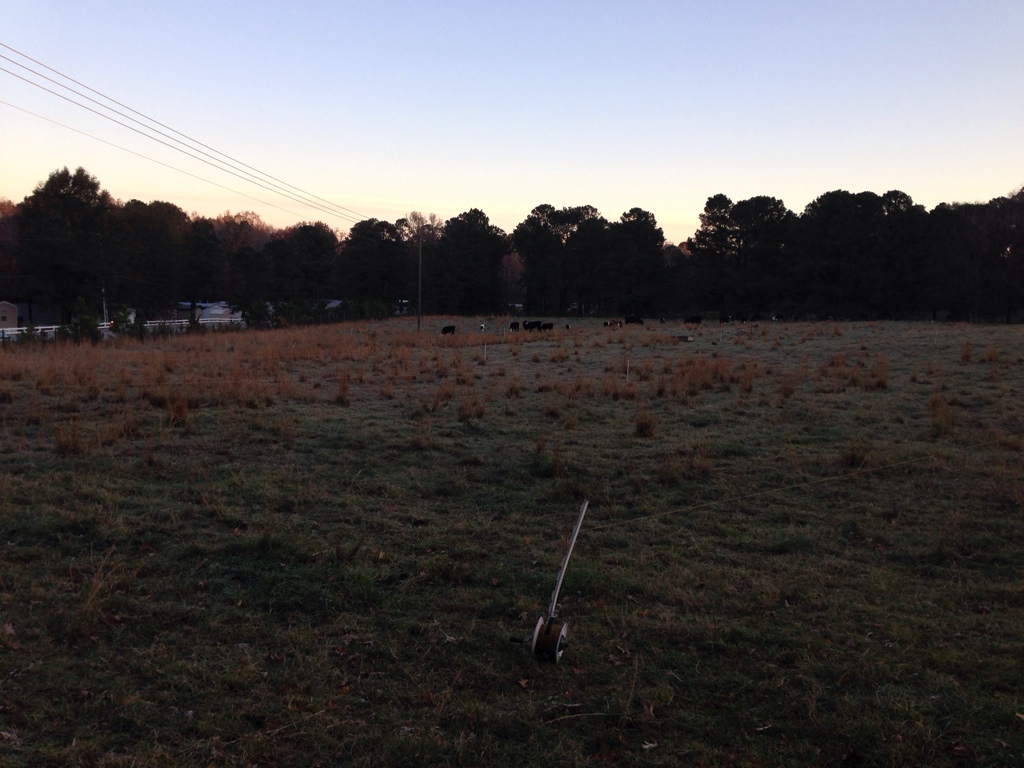 The cows in their new frosty paddock. They have one paddock left before they go into the pond for a day.
Today was the best day yet for a Spunky. We walked out to get her and she was already up and nursing. I wasn't too pleased because the calf gets the rest of the day to nurse, we only get that mornings milking. However we were able to get Spunky out of the paddock and heading towards the barn before the other cows had even reached the wire. This let us have Spunky to the barn without moving the cows into their new paddock. This keeps Spunky from being conflicted because she wants to be in the new paddock but also she wants to go milk. Today she was able to do both as we held the beef cows in the old paddock till Spunky got back. A few more weeks and this will go like clockwork.
So back to the calf nursing. Today we got 2 full gallons of milk which is what Spunky was giving before we dried her off. Based on the milk mustache I know the Ninja calf got some too. We are still 60 days away from her maximum production so I feel good that we will get back in the swing of things and be making cheese and butter soon.