I've spent some time in the past explaining what we do around here, and why. I often give the thought behind our events and promotions, and the results.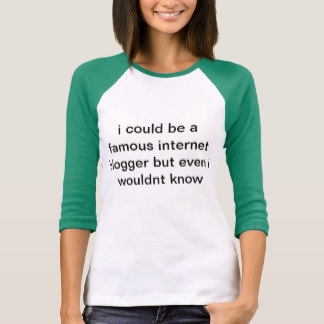 Since I'm a famous internet blogger now, I think that makes me an expert so let me give you a genius level class on marketing and customer loyalty programs.
Step 1. Purchase a new point of sale (POS) system in March 2017.
Step 2. Throw out all the marketing that was already working quite nicely with the existing POS. It's old and tired.
Step 3. Make "plans" to read all the instructions on the new POS for how to setup marketing, customer thank you emails, sales, etc.
Step 4. Realize it is June and you haven't done anything yet. (It's called procrastination. It's a fancy college word. Try to keep up.)
Step 5. Turn on the new POS customer loyalty program, after fiddling with the settings for about an hour and mostly understanding it.
Step 6. This is the most important part, especially for a customer loyalty program.
Don't tell anybody you have a loyalty program
That's right. Once you've mastered procrastination, and believe me, I am world class, then the truly genius part of marketing your loyalty program is to not say a word to anyone. What if people found out about it, saw how easy it is to earn cash discounts, and then started shopping more? What if they discovered that by simply swiping their credit card, they could earn automatic cash discounts on their next purchase? It would be chaos! People coming back weekly, skipping that trip to Harris Teeter and instead buying our products.
Nope, I've combined my master level procrastination with my genius marketing for the ultimate in secret customer loyalty programs, which have been quietly running for a month already. That means that if you look at your receipt, you should see something that says "Congratulations, you've earned X points. Only Y points till you earn a $10 off discount."
So what is a genius marketer to do next, having so successfully launched this top tier loyalty program. Why ignore your family while on vacation and finally sit down and announce the program, of course. Nothing brings a family together like dad staying behind and staring at a computer while they go have fun. You are taking notes on how to be dad of the year aren't you? I mean you won't be. I will be. But you can aspire to second place. It's important to have goals.
So in summary. If you shop with us and use a credit card, you are already part of the program. If you pay cash, we need to enter your name or email address in the POS so it tracks you. That's why we ask for your info at checkout.
For each dollar you spend, you get one point. When you have 500 points, you get $10 off at checkout. No loyalty cards (I hate them), no secret passwords, no special handshake. Just something as simple as I could possibly make it, as a thank you to our regular customers. Just look on your receipt for your points balance at each checkout. When you hit 500 points, it will tell you, and us, you are due $10 off.