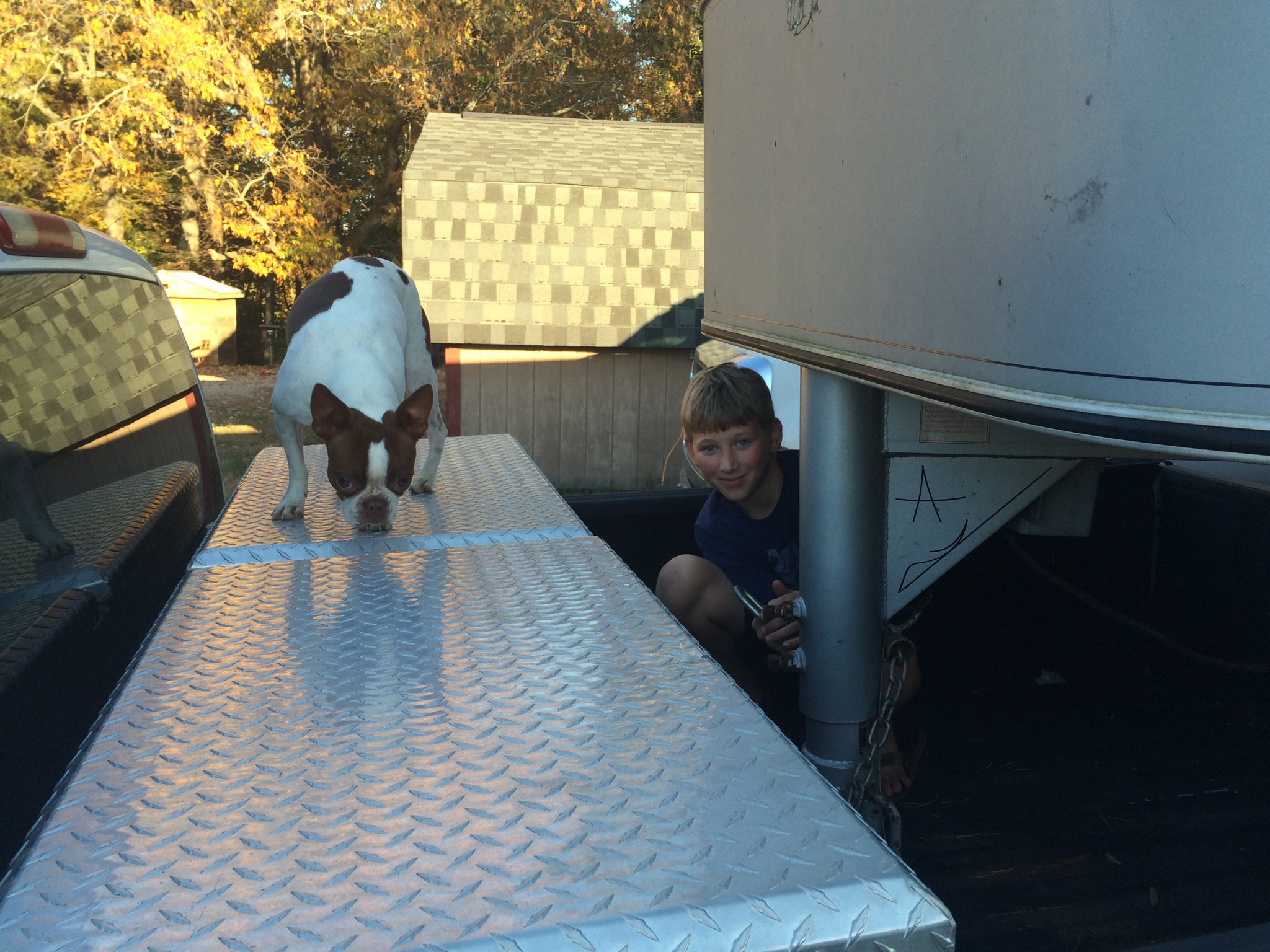 Today we took four cows to the processor. Numbers 15, 9, 28, and 40 all took the hour long ride to Siler City. We will have beef again in a few short weeks, and with four cows going we will have plenty. Those of you who've been asking when we will have product back in stock need to start making room in the freezer. We will post when we pick up the beef. Remember, this time we'll have extra hamburger so plan on hamburger helper dinners.
Fortunately, Spork was able to play hooky and go along. In the picture above he and the rat are helping get the trailer hooked up to the truck.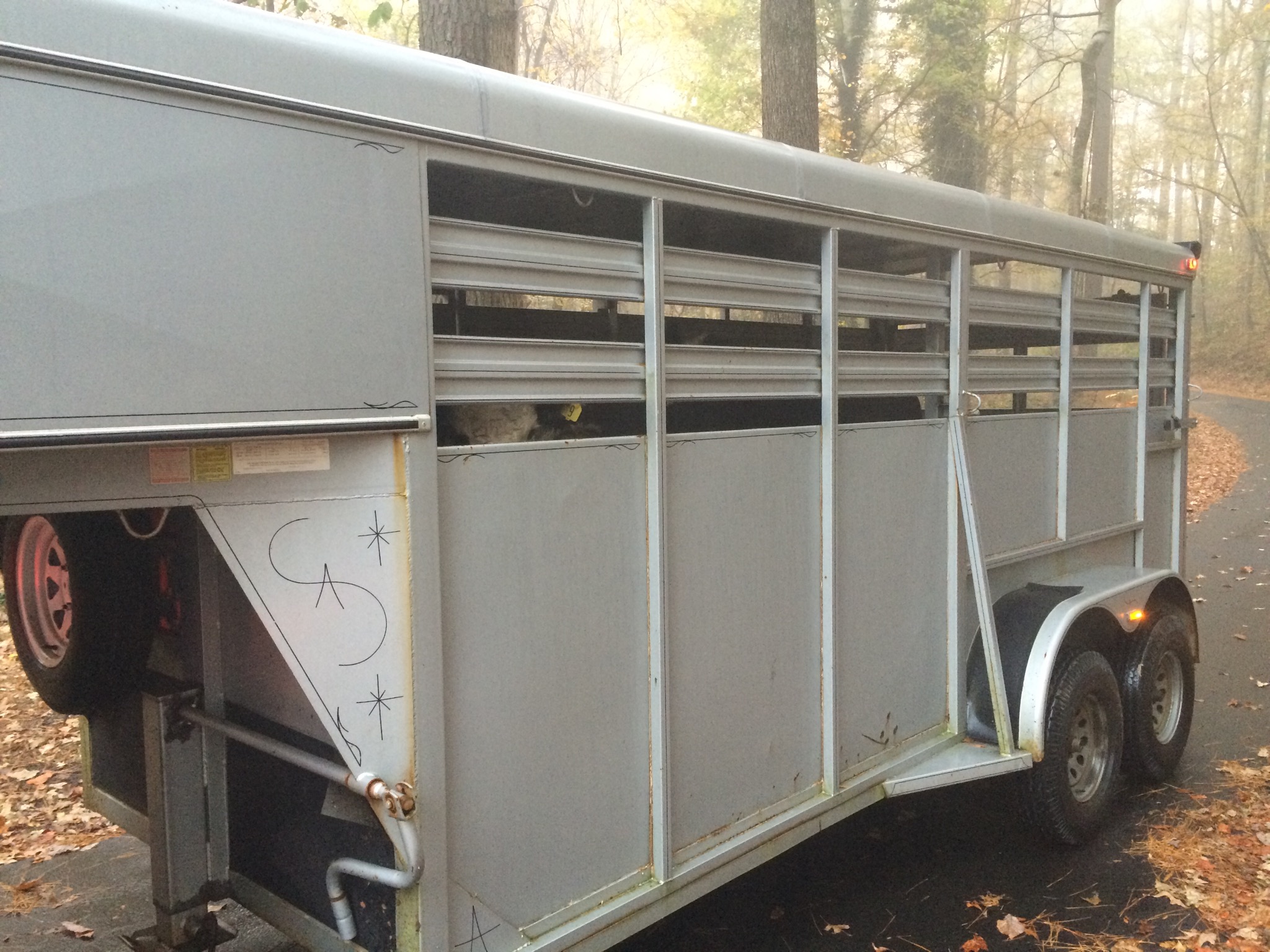 This was the first time we used the new loading ramp in our corral. We previously had the unfortunate combination of a stock trailer that is taller than normal, and a corral where we had not built a loading ramp yet. We got the ramp built this summer but this is the first time we've used it. Miguel, Spork, and I had moved the cows to the corral the day before, which was a bit of an adventure. However this morning I simply opened the gates in the corral and the cows walked right into the trailer. No muss, no fuss.
It was great to have Spork along. He is such a big help now as he gets older. In fact…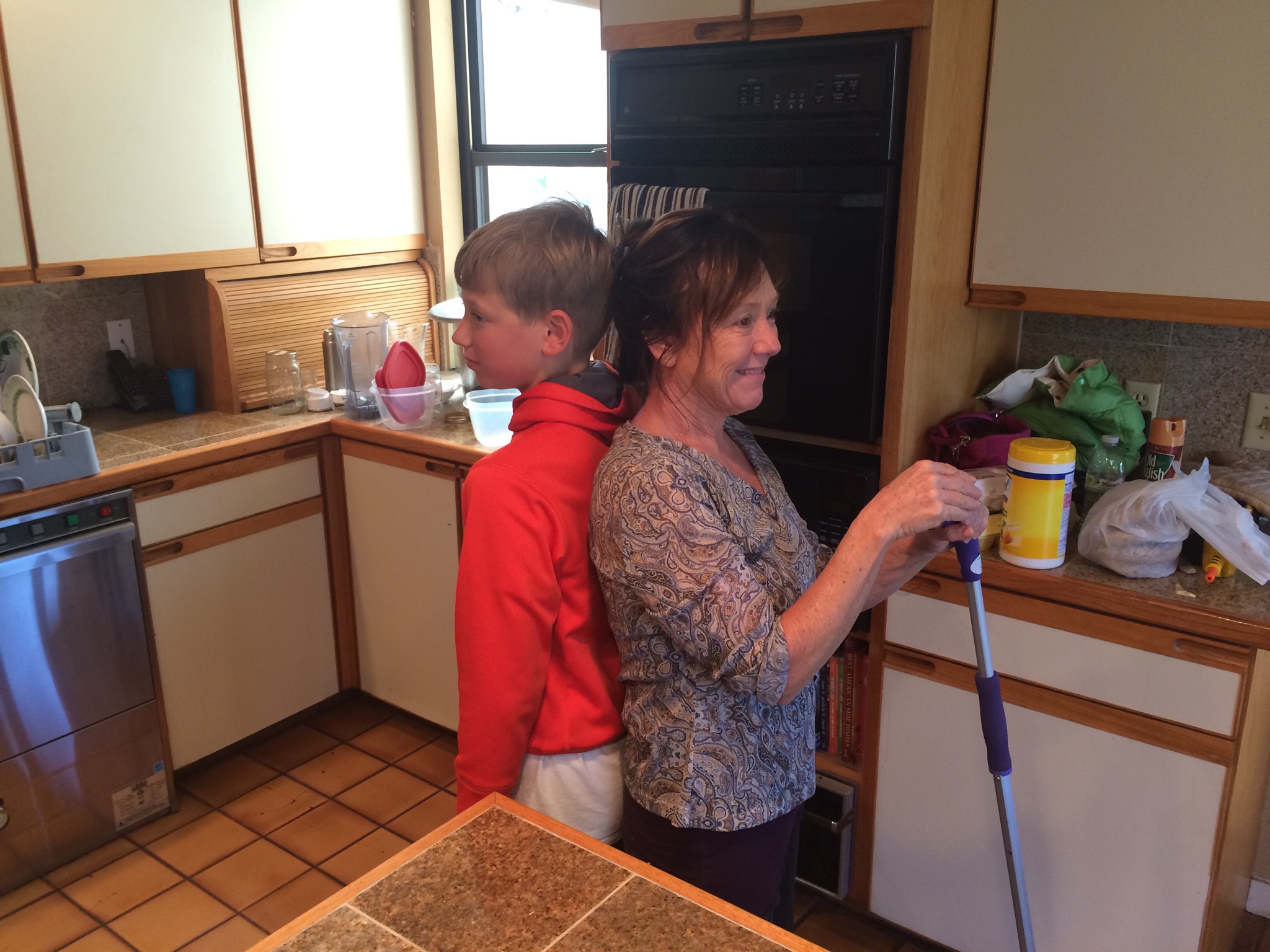 He has now passed Tammy in height!
We will have beef again by early December!