We had a tentative plan last year that we weren't too sure we would act on. We really liked Spunky as a cow but we preferred Maggie over Spunky hands down. Maggie, as you may recall broke her back and had to be out down. Well we thought we would give Spunky another try once she freshened and see if she was better this time. She wasn't. She was fine, just not as good as Maggie. The management crew here on the farm discussed what to do and we decided if Spunky could find a good home we would let her go and get another cow.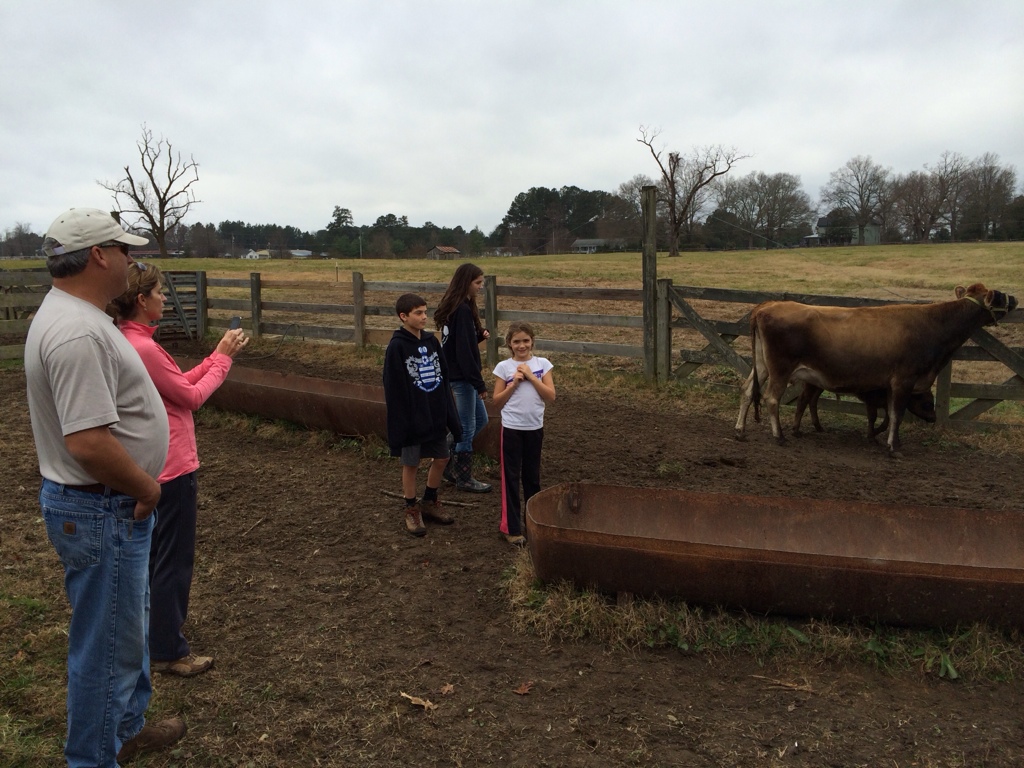 So I listed Spunky on Craigslist and a wonderful family inquired about her within a few hours. They raise beef cattle and every year have a few calves that need a foster mom. Spunky is to be that mom and she will spend her days as a professional mom for this beef herd. As maternal as Spunky is, I couldn't be happier for where she is now.
Now to find our new milk cow. One that is more docile and gives better milk.