Every Sunday, my Grandmother was quite predictable she either made us a Pot Roast or a Beef Stew. My Grandmother was one of my main cooking teachers growing up. Both of my Grandmothers were really, they both believed I had a special talent and would instruct me from behind as I began cooking. This Beef Stew has varied little from the time my Great-Grandmother Rumsey taught my Grandmother Hill.
Beef Stew is an American tradition, every family has its own special recipe and this is mine. Unfortunately few pictures were taken of this dish as it was Halloween and the family descended on the pot before I remembered I didn't have a final picture. The recipe provided below few 5 adults and 2 children with no leftovers.
The Boneless Beef for Stew price at the NCF store is $8.99 lb. Combined with the veggies you're running about $15 for a meal that easily fed 7 with no empty stomachs afterward. Boneless beef for stew can take time to become tender. Long cook times are recommended. The processor uses leftover that is not being turned into ground beef to make boneless beef for stew.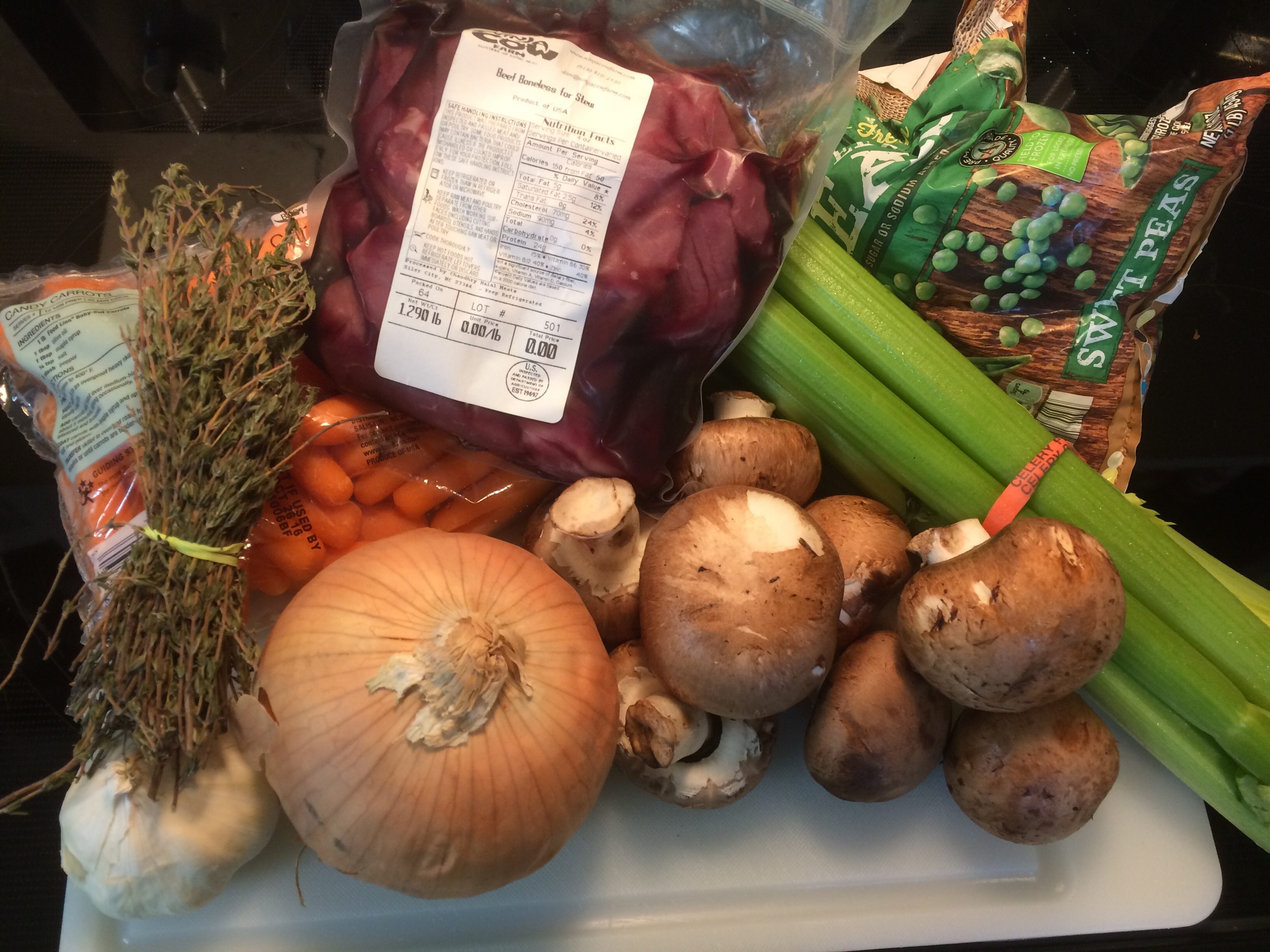 *make sure to not pepper until the end of this dish*
Beef Stew
1lb NCF Boneless Beef for Stew
3 TBS EVOO divided 2/1
8 cups beef broth
1/3 cup apple cider vinegar
1 lb carrots
1 julienned large yellow onion
6 minced cloves of garlic
8 oz sliced baby bellas
2 cups peas
2 chunked ribs of celery
2 medium russet potatoes chunked
1/3 cup flour
10 sprig of thyme or 2 tsp thyme leaves or 1 tsp ground thyme
salt and pepper to taste
Cut Beef into bite sized chunks
Season beef with salt and pepper
Flour beef
In a stock pan or dutch oven on med heat heat 2 tbsp of Evoo
Brown Beef and remaining flour about 5 minutes 
Remove beef to bowl add in remaining 1 tbsp of EVOO lower heat to med/low
Add in garlic, onion and mushrooms season with salt cover and cook for 7-10 minutes until onions are translucent 
Add in apple cider vinegar
Scrape bottom of pot getting .p all the little crispies
Turn heat up to med. & bring to a simmer
Once simmering add in beef broth & thyme cover and lower heat back to low/med or low cook for 45 minutes
Add in carrots, celery potatoes cook for 20 minutes
Add in peas cook for 5 minutes
Check seasoning, add pepper
Serve