Sunday we had SWMBO's father to the farm to see the operation and see his grandkids. The weather was gorgeous! We took the opportunity to go fishing even though the water was still pretty cold and the fish were pretty lethargic.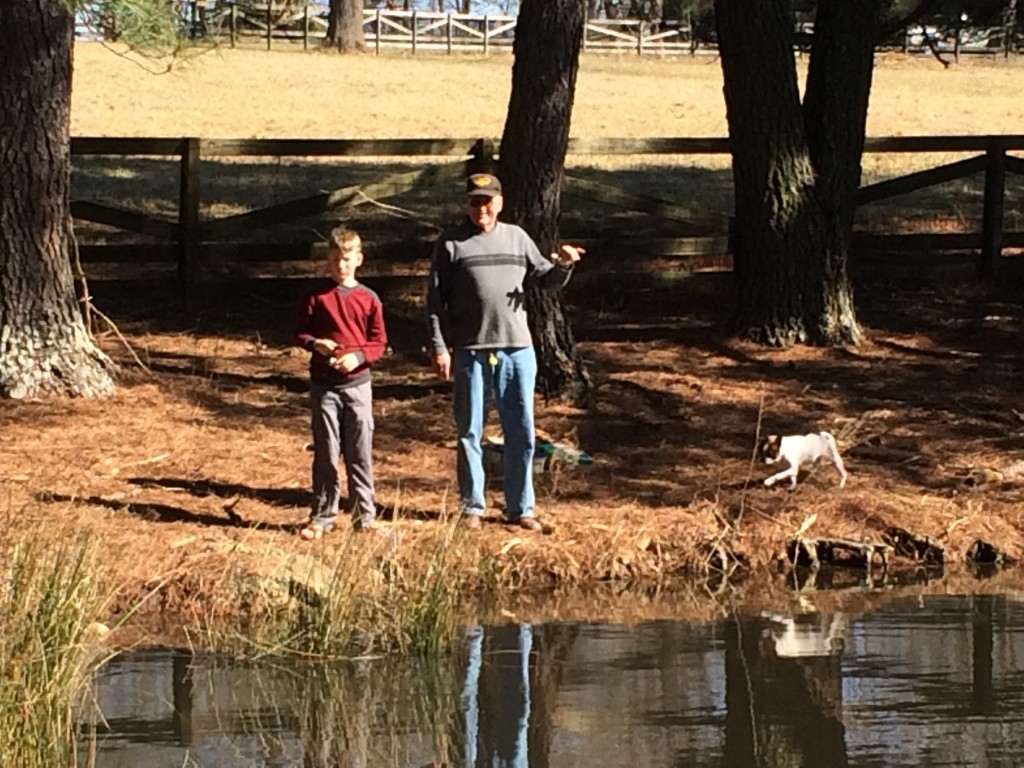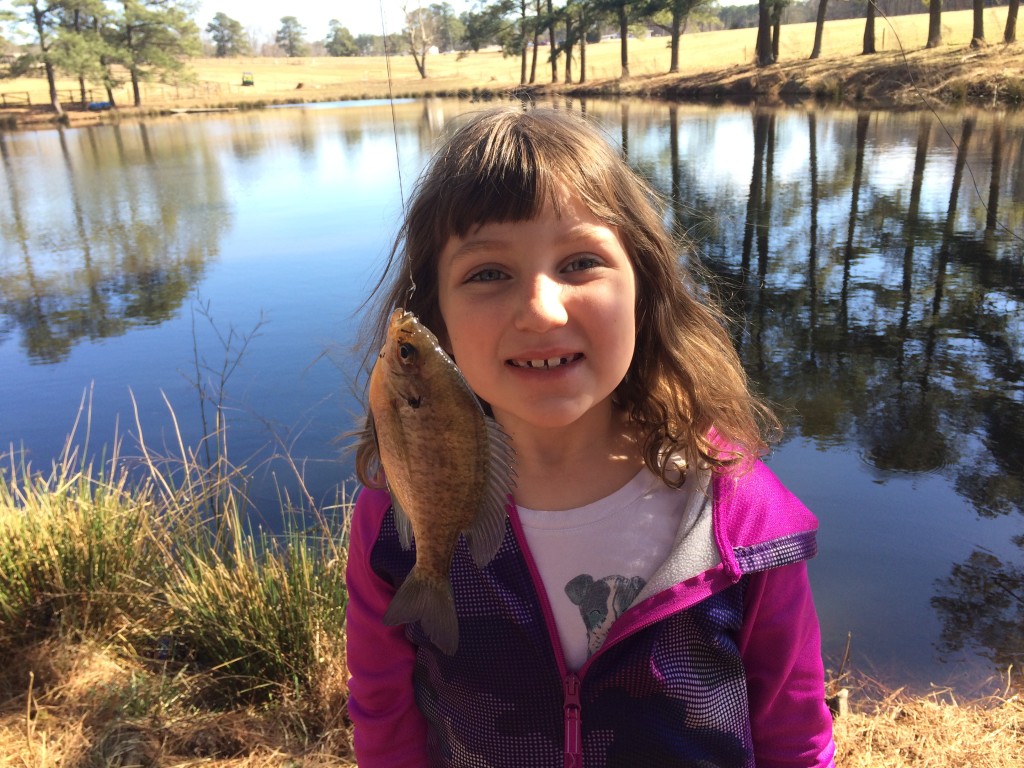 The only fish caught that day was by our newest fisher, little Wildflower (dad helped slightly).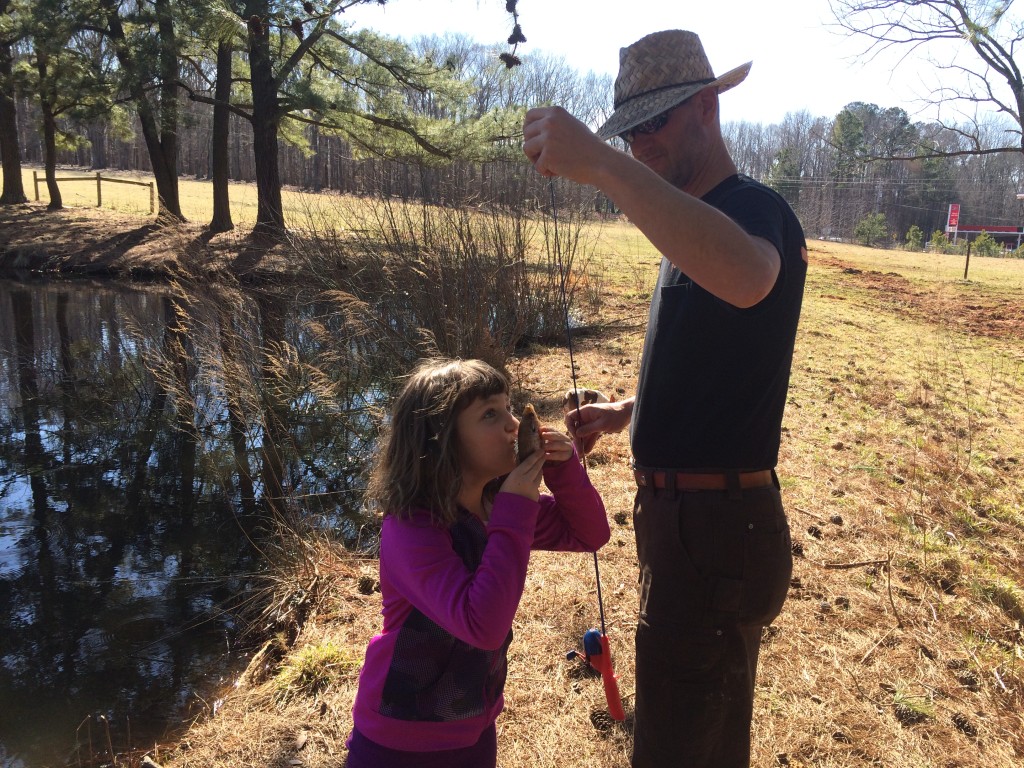 It's tradition here at Ninja Cow Farm that when you catch your first fish you have to kiss him good bye. Wildflower was informed, after her catch, of this rule. She wasn't too keen at first but with plenty of support from her siblings (read: heckling) she puckered up and then sent the little fishy on his way.
The Princess was eager for a catch of her own. Shortly she had the biggest catch of the day, herself! There was no blood or drama, she's actually laughing in this shot. I was laughing as well, because while the hook readily came out, the earth worm smushed in her hair, not so much.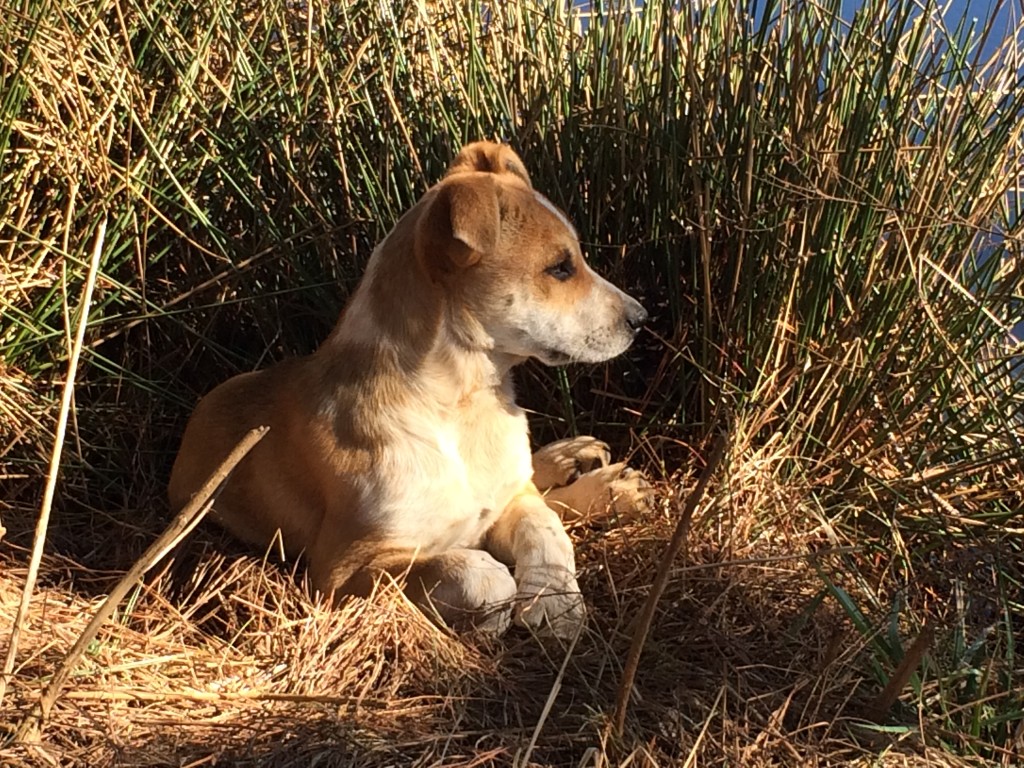 King tagged along to the pond, along with Ruby. Ruby was hooked by one of the fishing rods within two seconds of arriving which is par for the course for her. King took a record 3 minutes before he was hooked. Three young kids, one puppy, one idiot dog, I'm surprised we ever got a line in the water but we had fun. How could you not with the sun shining and warm air for the first time in what seemed like a lifetime.