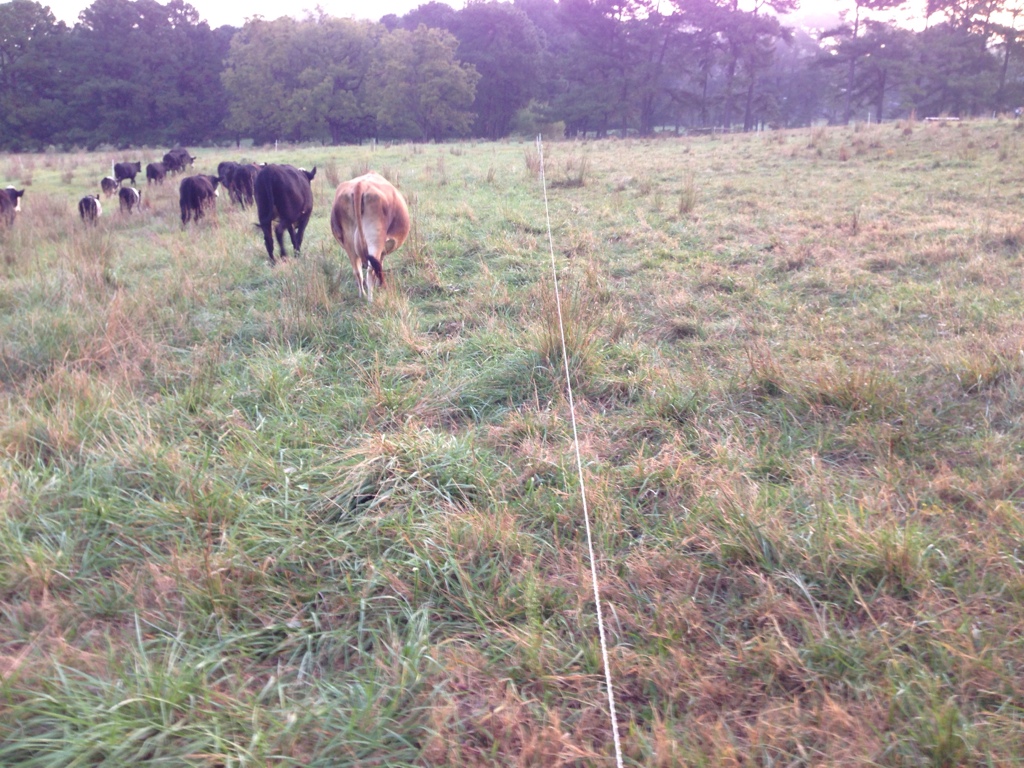 Yesterday's paddock on the right, todays on the left.
Today we had another cool start to the day, 54 degrees and sunny. The temps are to climb a bit this week but I am keeping the wood boiler going anyway since SWMBO likes having unlimited hot water. It means when its time to go to church the girls can fill the tub and Spork and I can both get showers and SWMBO can still take her normal scalding hot shower. I think I will have to do a post on the boiler to show how that works. I will put that on the list.
Back to cows. Everybody was up and ready this morning for fresh grass. They continue to graze well and the inmates have the paddocks sized very well for our current conditions. We added another bag of phosphorous to the mineral feeder as the cows continue to chow it down 10 to 1 over all the other minerals. I need to go back and look at my soil test results and see if the results can explain why I am so short on Phosphorous. Something else to add to the list. In case you are wondering, yes the list is long and no it's never done.