On May 16th, we grazed our monitored paddock on the South side of the farm closest to the golf course. With our 32 acres of grazing pastures, and our neighbors addition of 13 acres we have a total of 45 acres of grazing. On that 45 acres, we have about 750 pounds per acre of cattle. That means total we have 33,750 pounds of cattle grazing currently. That's based on a weight estimate I did back in late February. Since then we've lost a cow to death, had some births, and overall changed the ratio somewhat but for now that is our grazing pressure per acre. The grass is standing up very well to this setup, in fact I think we could use some management to increase the pressure but we've been so busy with other things we haven't played with the management much this season. Once we catch up, we'll try moving the cows every few hours vs. once per day and see what that does to our grazing.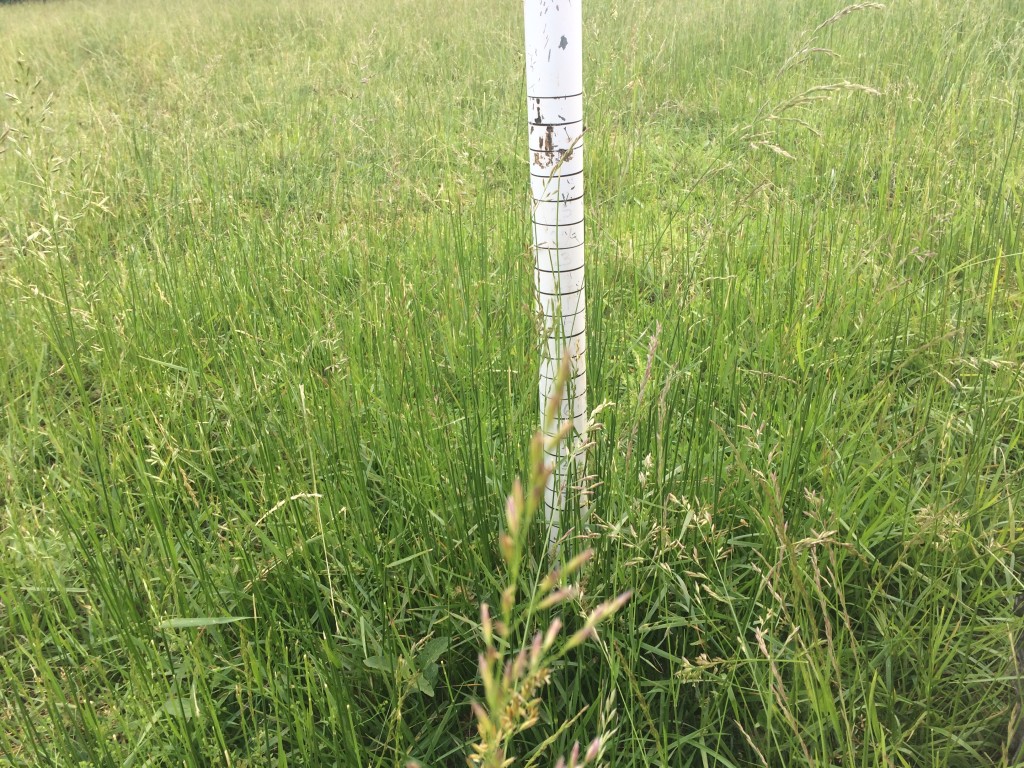 Here is how the grass looked before grazing. The seed heads of the grass were off the top of the measuring stick which makes them about 35″ tall. That makes sense because they are coming over the hood of the Gator as we drive through the fields. Underneath the seed heads, the actual grass was about 15″ tall.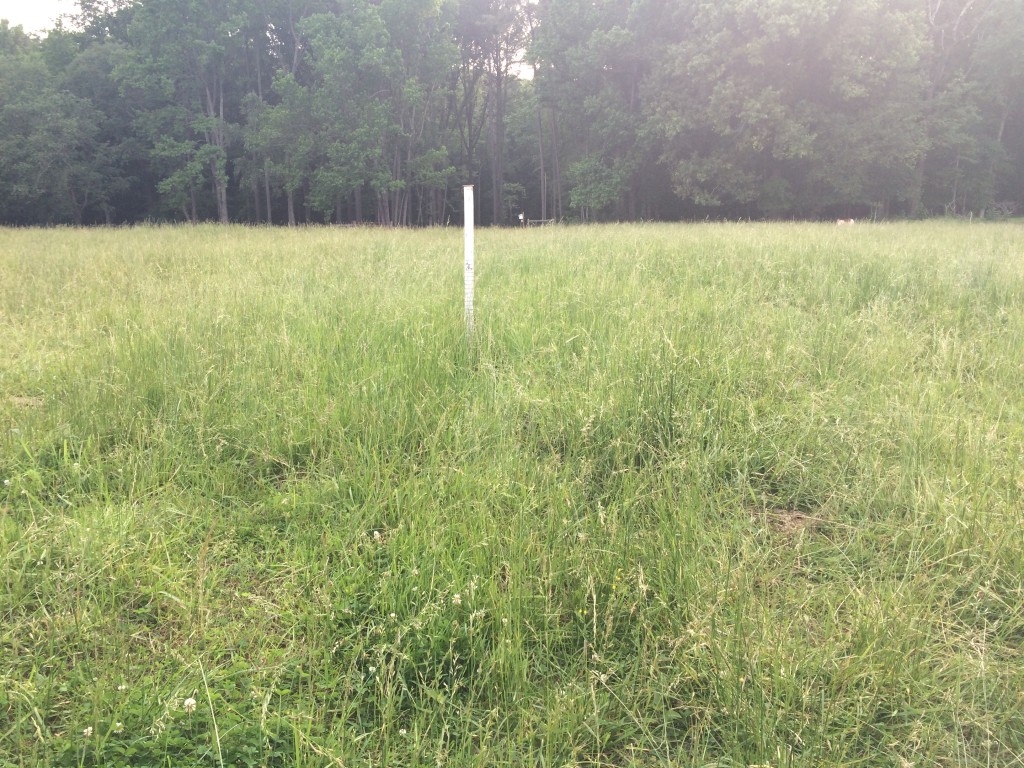 It looks like in this picture that the grass is significantly shorter. However it is a deception. In reality there is still a lot of grass in this picture.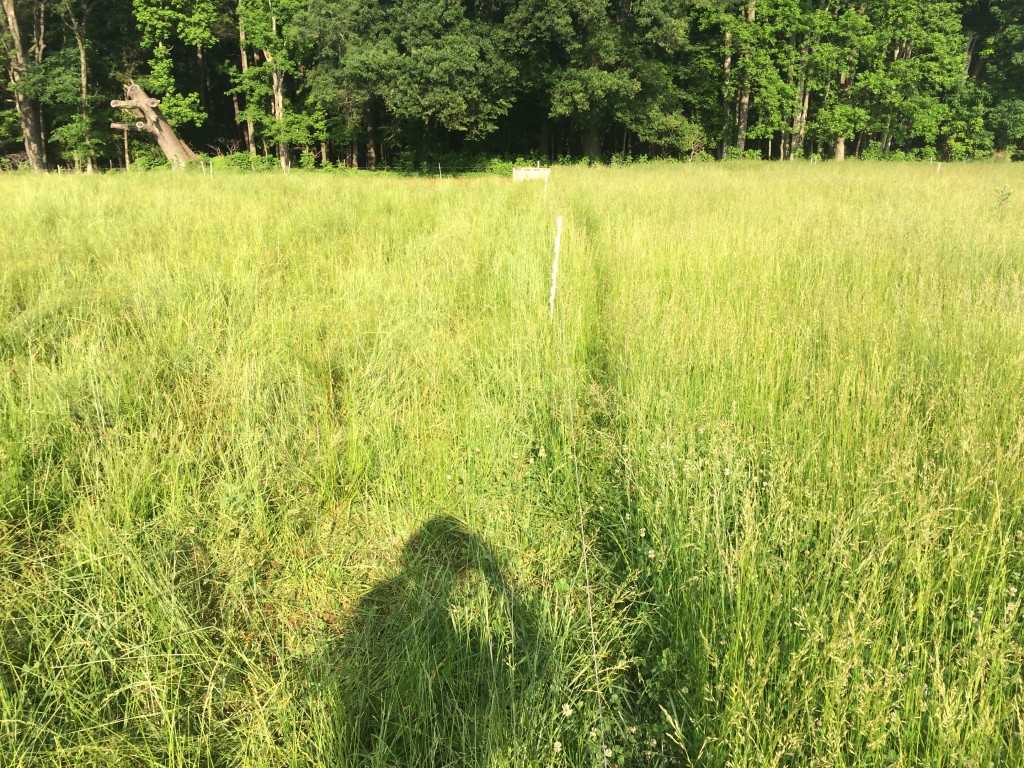 Here is a pre and post grazing comparison. Grazed on the left, not grazed on the right.
With the rain and mild weather, the fescue is doing well. We don't have any thatch to speak of as what was there decomposed over the winter. However post grazing we have clipped all the pastures putting all this material on the ground. We need to get that organic material on the ground and build the thatch in preparation for the summer to come so we can hold moisture in the ground and give the warm season grasses a chance to thrive. Plus we're supposed to be building topsoil, something that needs to start again in earnest. I hate winter when the soil is muddy and unprotected.