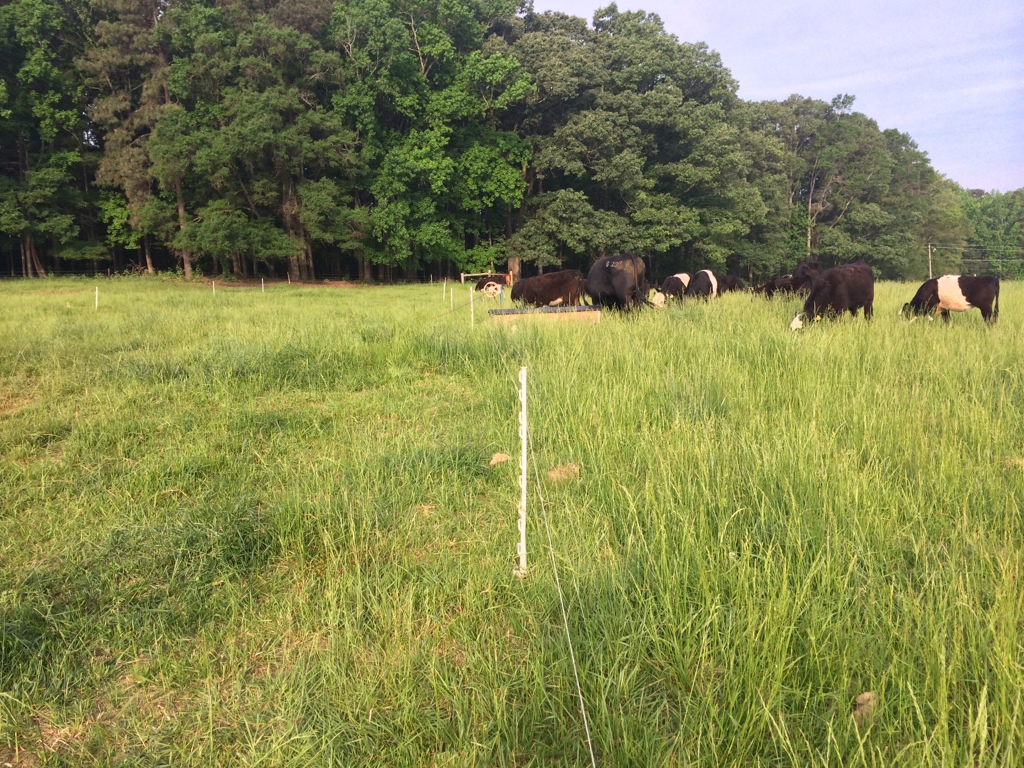 The cows have pretty much decimated the paddock yesterday. The ate 85% of the grass in the paddock, and two pallets of fresh vegetables from the market. Despite that much chowing, they ran into this mornings paddock and are busily munching away at the new grass. It really is amazing how much food they can put away.
The fescue has headed out again this year. Not as tall as last year which I take as a good sign. The seed heads last year were waist-high. This year they are knee-high. I hope that means the grass isn't finding the need to stretch so far to reproduce. Whatever the reason the cows are clipping off the grain heads and getting their annual boost of grains. They are also getting some more of the stalks which is helping with the scours. Their stools have firmed up mostly except for the occasional loose stool.
We are well and truly in grass now, with basically unlimited grass for the cows. The only reason we keep the paddocks small at this point is to make sure each area gets the attention it needs. It may make sense to make the paddocks a bit bigger than we are now, just to give the grass a chance to be a little taller post grazing.
Overall the cows look good. We are having trouble with our young bulls fighting each other and we have decided to end the non-castration experiment and to cut the bulls the week after next. The vet is coming to help since we haven't castrated this late before.