Tomorrow Miguel and I are going to have an old fashioned hog killing. Then we are going to make authentic carnitas. This is something we are doing as a thank you to our farmer friends whom we receive all our produce from every day. Having fresh meat, warm from the carcass to the pot to the tortilla is something you can't get in America but it's something people from Mexico recall fondly. We have to kill, scald, cook, and deliver all this pork, in addition to our normal farm work tomorrow so it's going to be a busy day.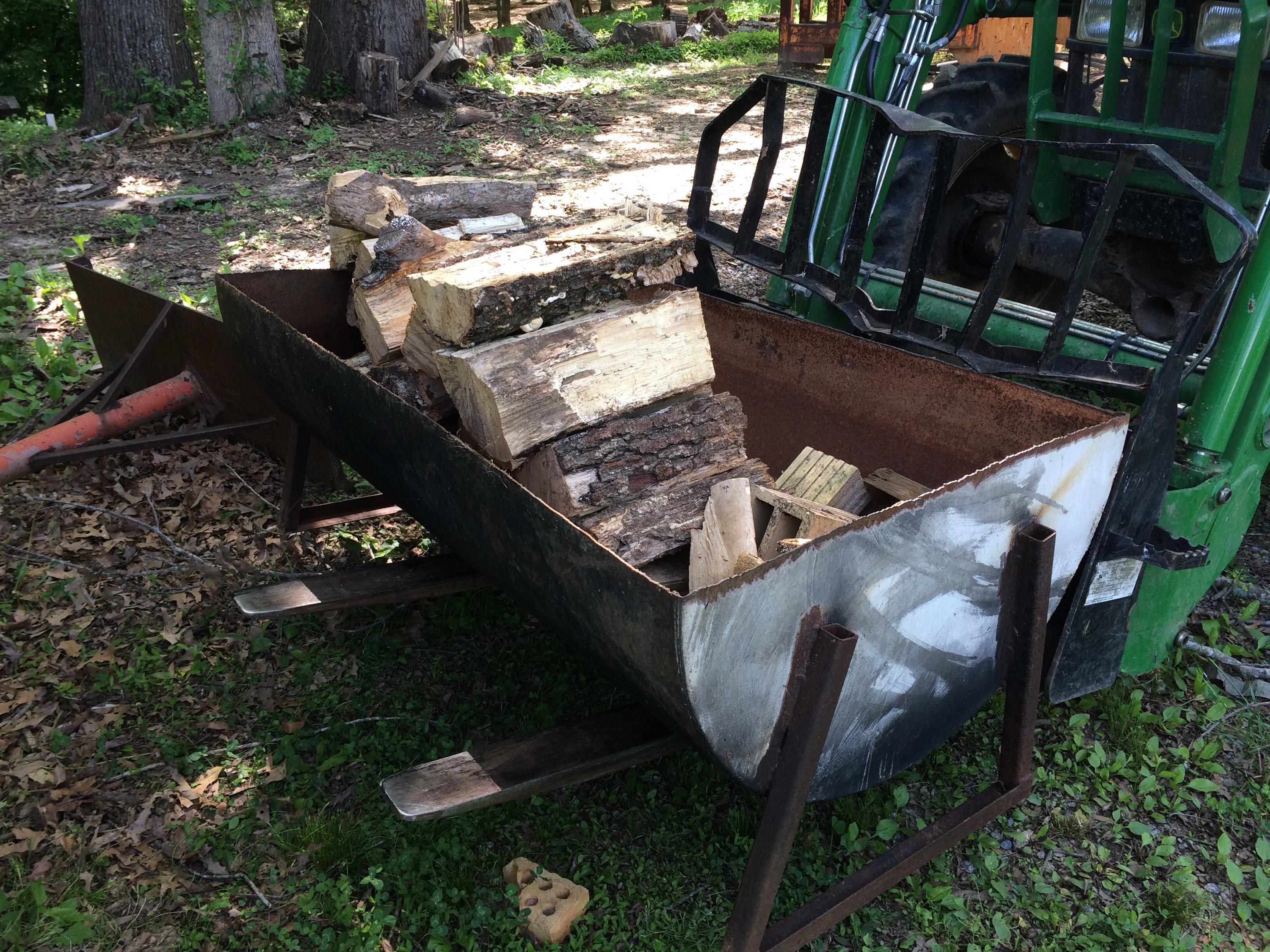 Here you see our scald tank as I fill it with wood and blocks. The wood is for the wood fire we will build to heat the water to 160 degrees. The blocks are because I made the legs too short when I made the tank.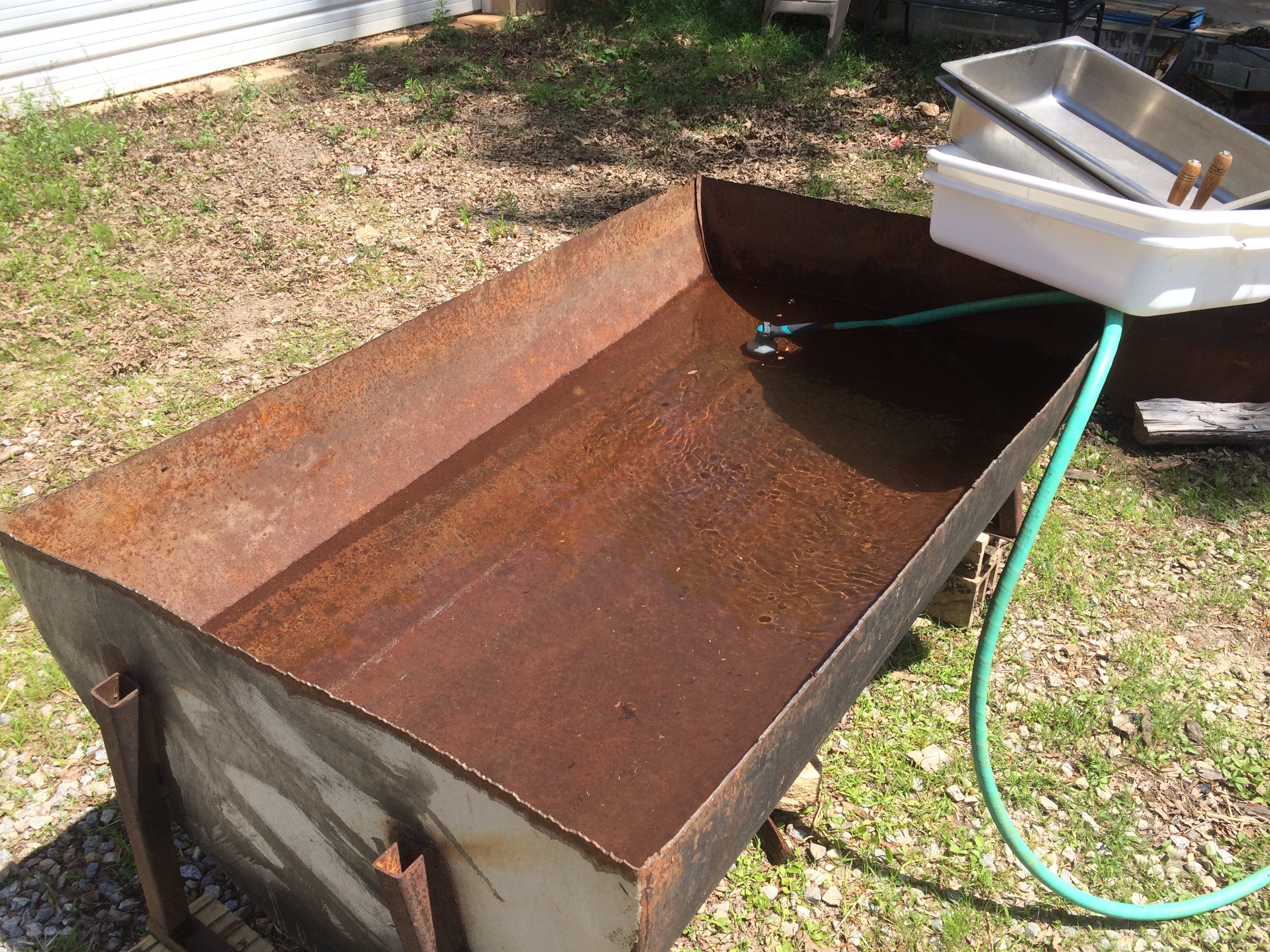 Here is the tank filling with water. The white plastic and stainless steel tubs will hold meat waiting for the carnitas pot. You can see he handles of the bell scrapers we will use to scrape the hair off of the hog after it is scalded.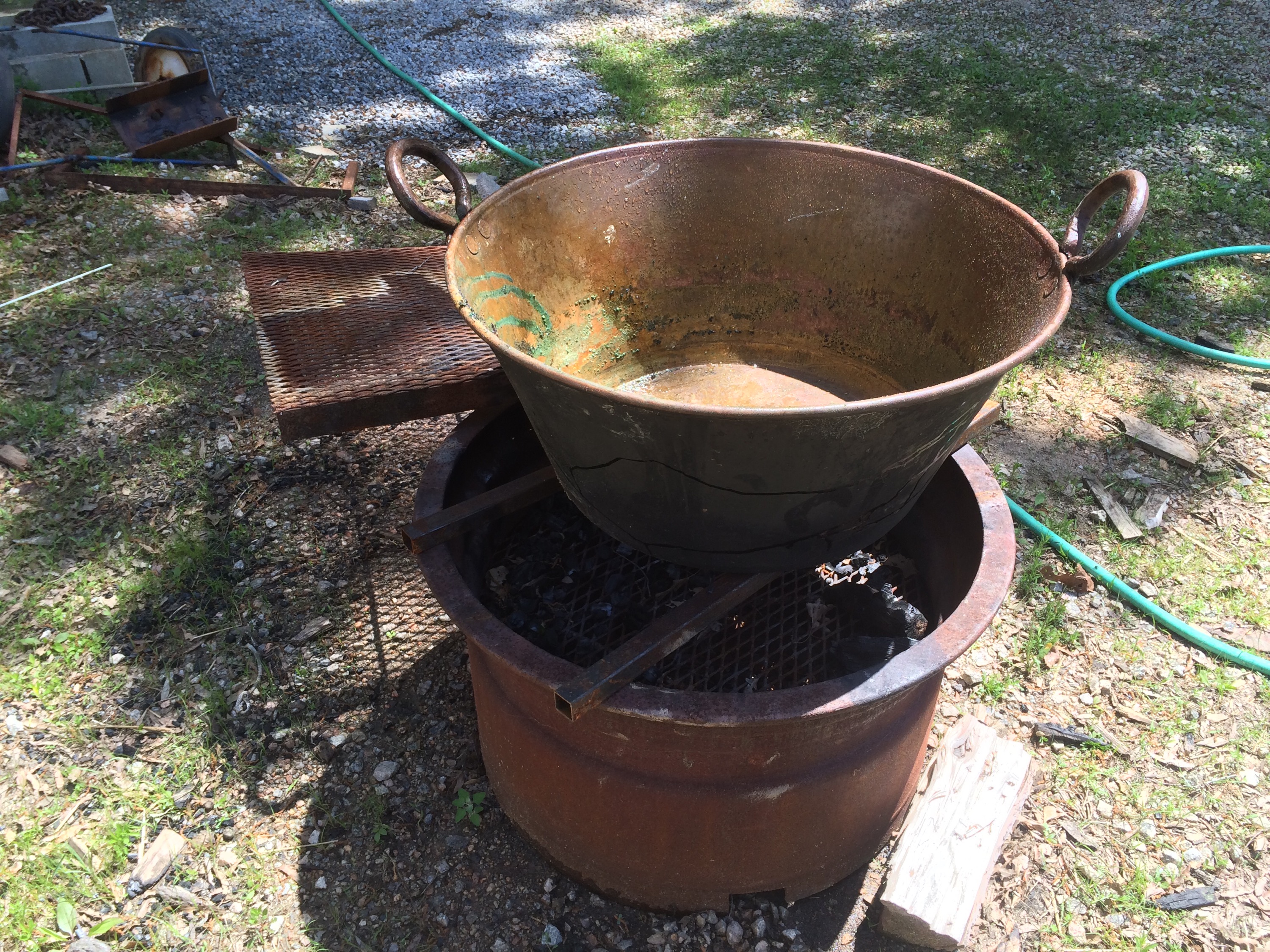 This is the copper carnitas pot we use to make the carnitas. We will run about 200 pounds of pork through this pot tomorrow, feeding about half of Raleigh I think. Of course we will have to sample it ourselves to make sure it's not poisonous.
Everything will get a scrub down in the morning and I'm on my way to run all the butchery stuff through the dishwasher and sharpen knives. We have to move efficiently tomorrow. There is no extra time in the schedule but it should all work out, Lord willing.