Whew, that cold snap was a doozy. If you have never had to worry about keep animal waterers free of ice let me tell it is not fun. We are all thankful it is over. However it is only the 2nd week in January which means after a short reprieve we will be back to cold weather before long.  And that is where Egg Drop Soup comes in. It is plentiful and warms the body from the inside.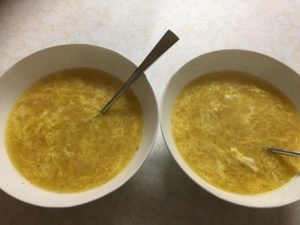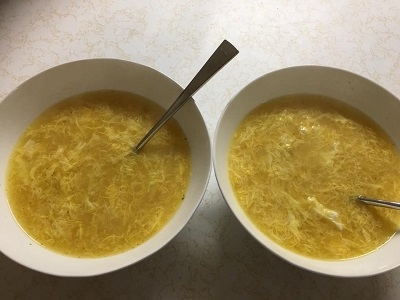 There is only a single photo of my dish. I simply threw it up on my personal facebook wall and poof lots of folks wanted the recipe. My message box blew up. I figured I probably needed to put it on here for our clients.
With this being such a simple dish I recommend using the best ingredients meaning homemade broth. Try out Farmer Dan's recipe.  And of course use Farm Fresh Eggs just $4.25 a dozen.