In Honor of St Patrick's Day we are repeating this 3 part series.
The Big Finally is here lets make some Pastrami!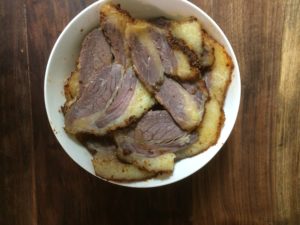 Last week I brined my brisket, Sunday night I slice it & made corned beef. Today were are going to use the power of smoked paprika to make this brisket into something magical.  This whole week I have struggled back in forth. Do I cold smoke to I hot smoke, then it came to me. Most people do not have access to a smoker hot or cold, they do however have access to the grocery store & an oven. The whole premise of how I cook is to make it easy for those at home to follow and do the same. Let's go!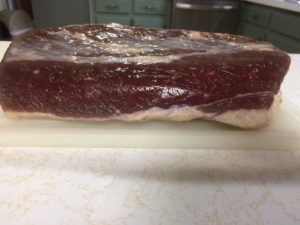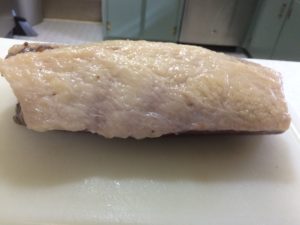 As you can see the left over portion of my brisket is small, There will only be a few servings. Next time I make this I will order one of the giant 12 pounders and make enough for left overs.