Is it Fall yet, Y'all? The end of August was cool, as I write September has come thundering in.  I'm ready for soups, stews and bone broth.
Many of our clients know I despise one convenience kitchen appliance. Totally loathe and even though I've been given at least 4 of them I had to go out an buy one today just for this task.  My Mother in Law gave me one 3 Christmases in a row hoping I would keep one around. This item is a crock pot. Now we have some folks that make bone broth on the stove, I have before in the past. However,  free time and I have been struggling since February 24th. 2016.  That is the day I moved to the farm.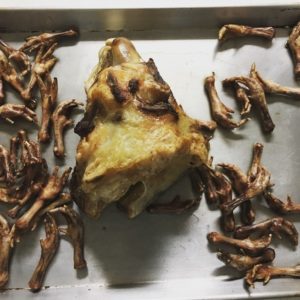 Yes I, Lucy, am a kitchen snob. I get why people use crock pots they greatly help out working parents stay on a budget, Crock pots have a hot dinner the moment you get home. My one complaint is that they don't  keep a good consistent temperature.  Since I'm not putting meat in it only bones I can live with that for the convenience.  Otherwise I'll be taking a pot on and off my cook top multiple times a day the next 36 hours.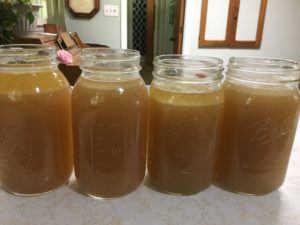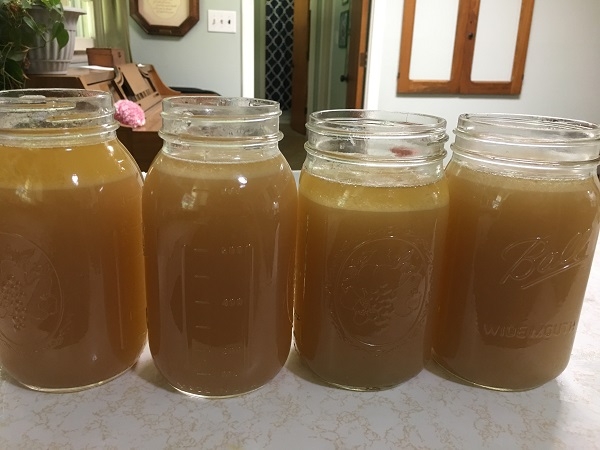 Bone broth takes times, the bones need to break down to give you their sweet collagen and calcium.  A boost to both the breakdown and the  your body's own digestion of calcium. Vinegar helps the body absorb calcium properly, as orange juice helps potassium be absorbed.