Way back before we had Rutabaga, hubby and I would indulge every so often in a trip to Melting Pot for a fabulous fondue dinner. Rarely did we eat all the meat as we had stuffed ourselves silly on the cheese fondue appetizer.  Since our daughter was born however I can count on 3 fingers how many times we've eaten there. And once was only for dessert.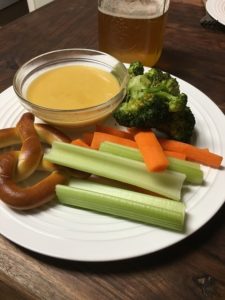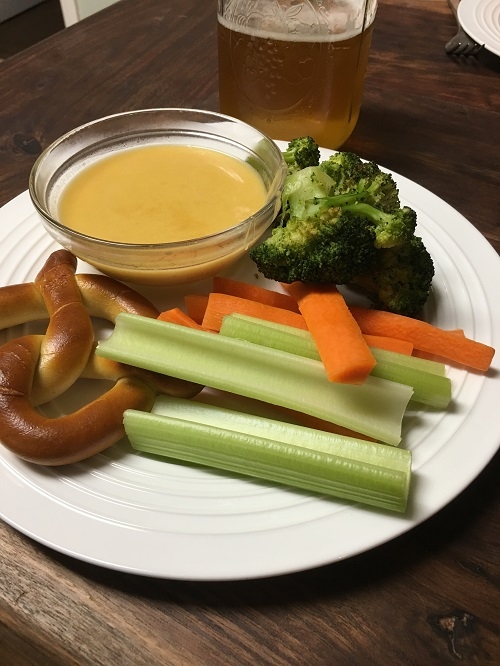 Beer Cheese Fondue has a great cool nights flavor that sticks to the ribs. You can add bread for some extra carbs or just stick with veggies and fruit for the lighter side. It is something that you can play around with for flavor intensity. The secret ingredient to this dish is not the beer. It is 2 different varieties of cheese and a good healthy dose of powdered mustard, garlic, and worcestershire.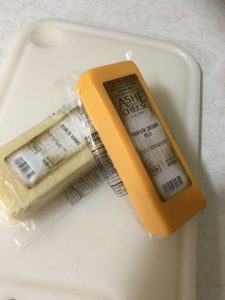 This dish is great for a fun dinner or to use at a party served up in a crusty sourdough bread bowl. Not gonna lie I miss the bread bowl fad.  And since I want to use the best cheese around I'm grabbing Ashe Co Mild Cheddar and Redneck Romano. Since the Mimi's  Recipe I've been in love with Redneck Romano. If you have Lusty Monk Mustard on hand substitute it for the Dry Mustard to give this dish a bit more flavor & spice.