Father's day will be here on Sunday. Let's surprise dad with muffins using Mimi's old tavern beer bread. Sounds different I know but instead of using beer, I used a very berry hard cidar and added blueberries.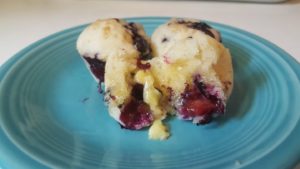 What is great about Mimi's is it's easy, vegan, no soy, non-gmo and no corn. So not only clean ingredients..she is from North Carolina!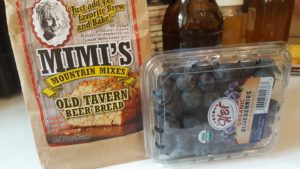 The directions are so simple. Open bag into bowl, pour a flavored hard cidar to match your fresh fruit of choice.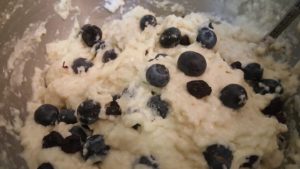 I use a melon baller scoop and chose to use mini muffin pans. Bake at 350 for roughly 12 min. and top with granulated  sugar. I like to add the surar at the end because it seems to melt if sprinkled before baking. While still hot, I broke in half and topped with ashe county butter. As everyone knows, I stopped buying kerrygold butter because I just LOVE ashe county rolled butter. This recipe, in mini muffin size, made 18. I froze the rest for the kids and grand-kids.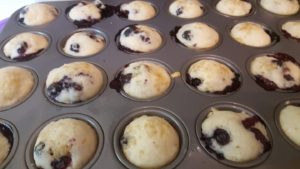 Next, I'll be doing a version that includes gouda cheese and stout beer. Stay tuned!