This past weekend was a whirlwind of fun. My oldest sister came to town.  I asked what she would like for me to make and instantly she said fried chicken, mashed potatoes with gravy and collard greens. I love that my siblings always know just what they want to eat at my house and let me know they expect it. Now if I could just get those in my house to tell me what they want for dinner daily. Every wife and mother's dream, right?
Fried chicken is an American classic. While each portion of the US has it's own style the South has uplifted it and taken it to another level.  Every family has it's own recipe as well.  I have one myself that only 1 person  has a copy of to give to my daughter upon my death. This person is not my husband but then again he has watched me make it enough he could probably make it and it would be better than mine. While this is definitely a great fried chicken & has some of my secret recipes ingredients, it is not my super secret recipe.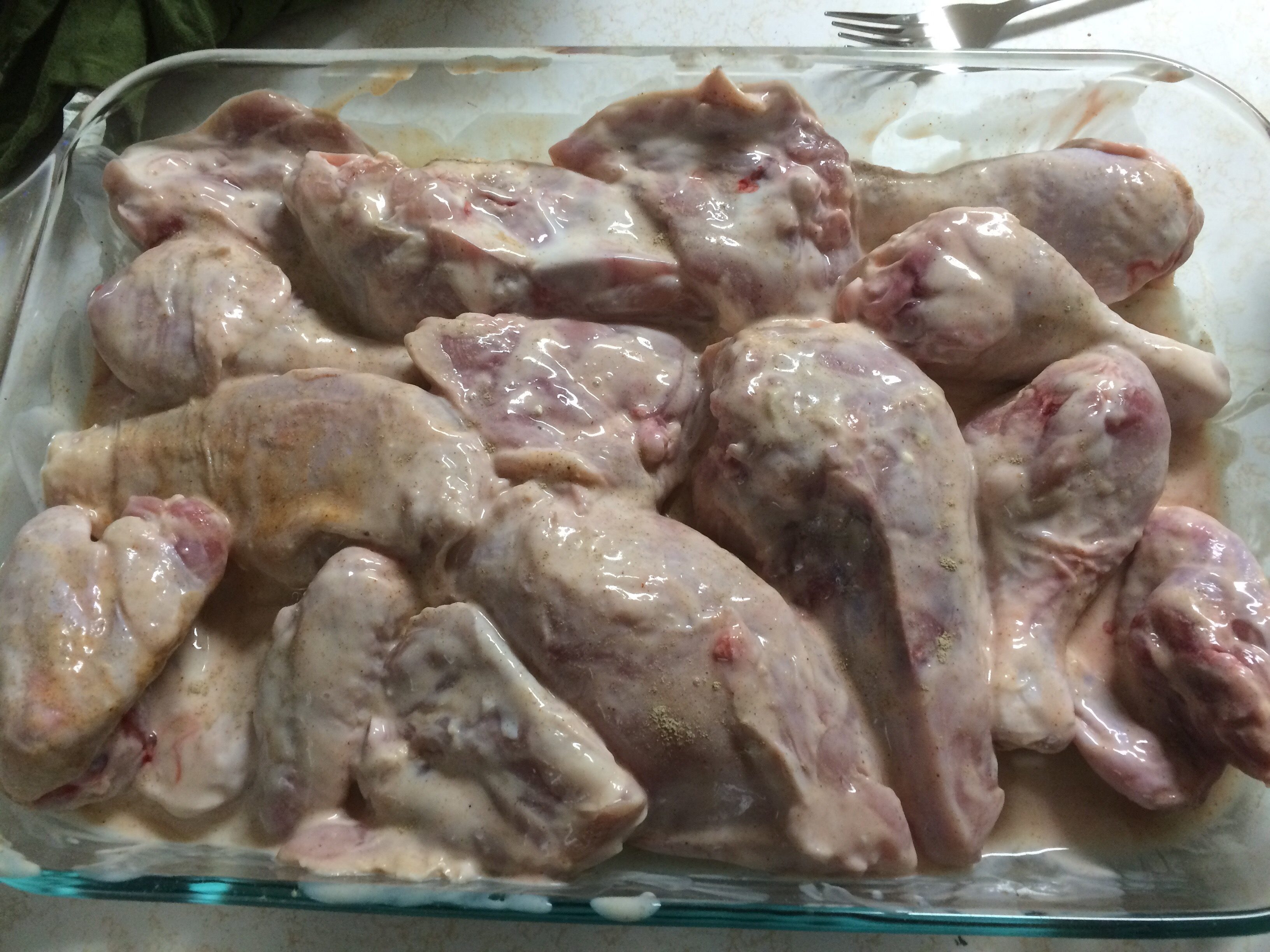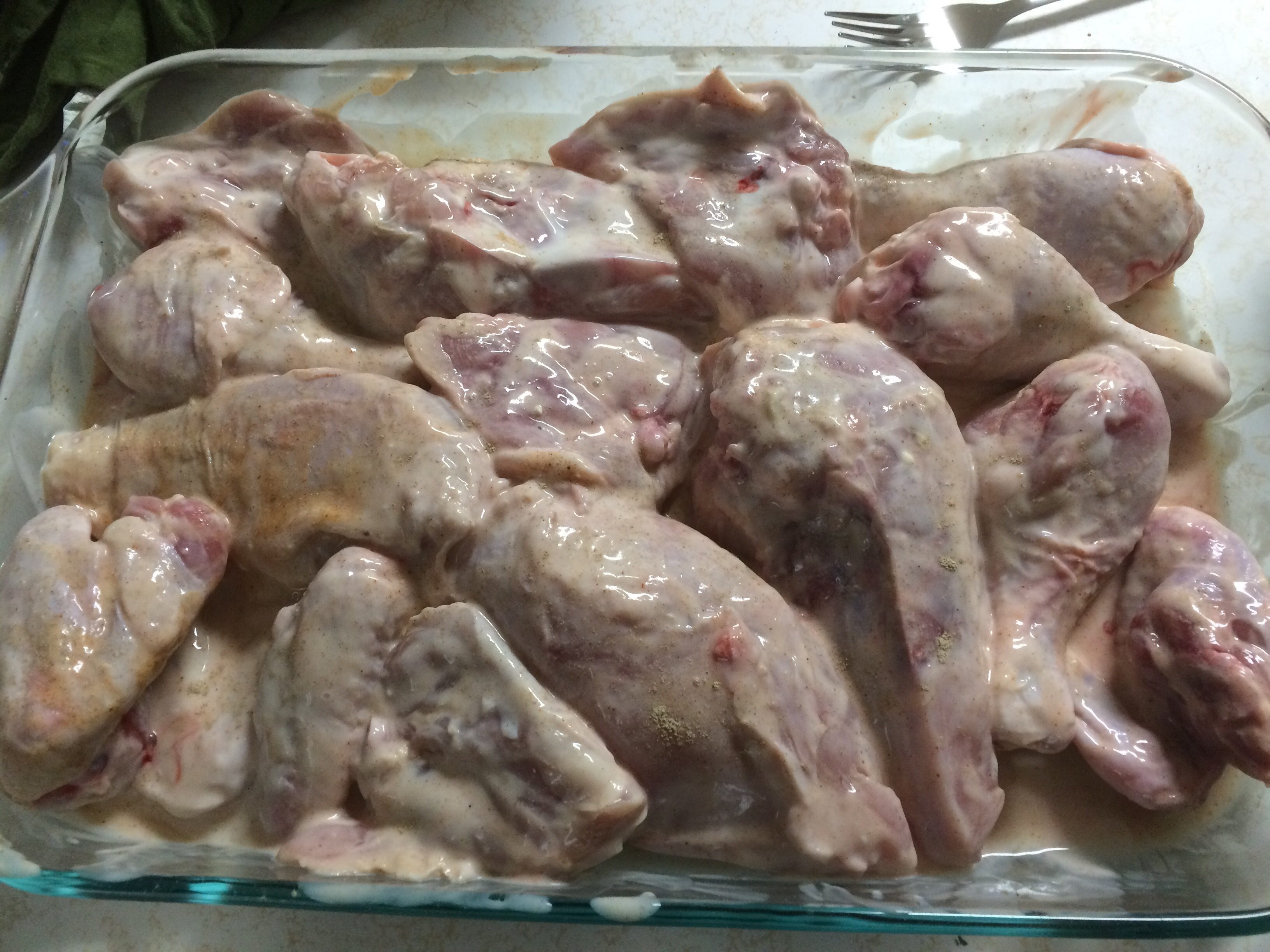 The NCF store has whole cutup chickens for $6.50 lb. Let the work be done for you. We also sell Kefir for $6.50, While there are several flavors we'll be using plain.  This is a happy accident, I ordered buttermilk, when it didn't come in I needed a back up plan the kefir was there and it spoke to me. It said I have the lactic acid you seek. So I grabbed it and am so happy I did!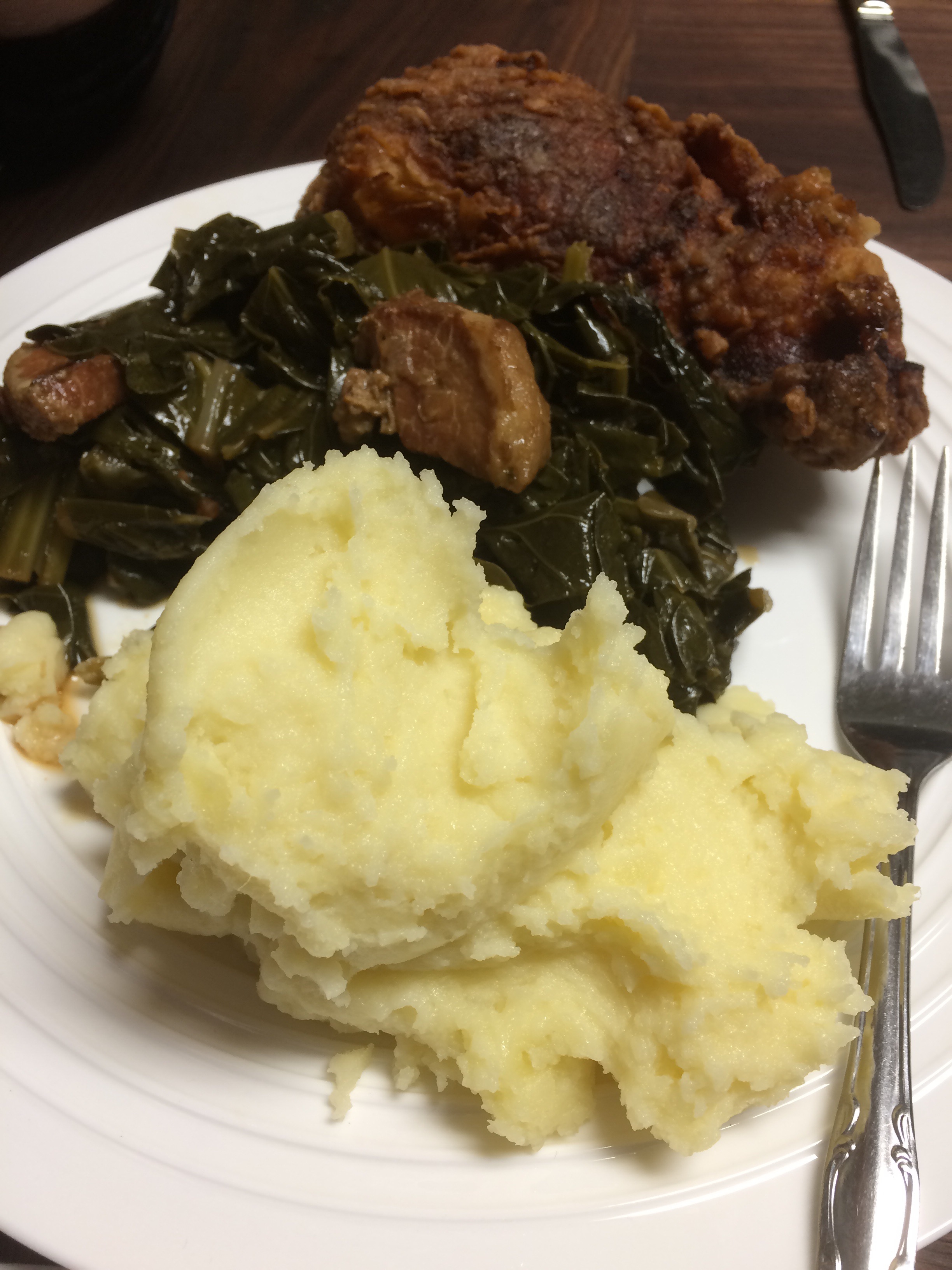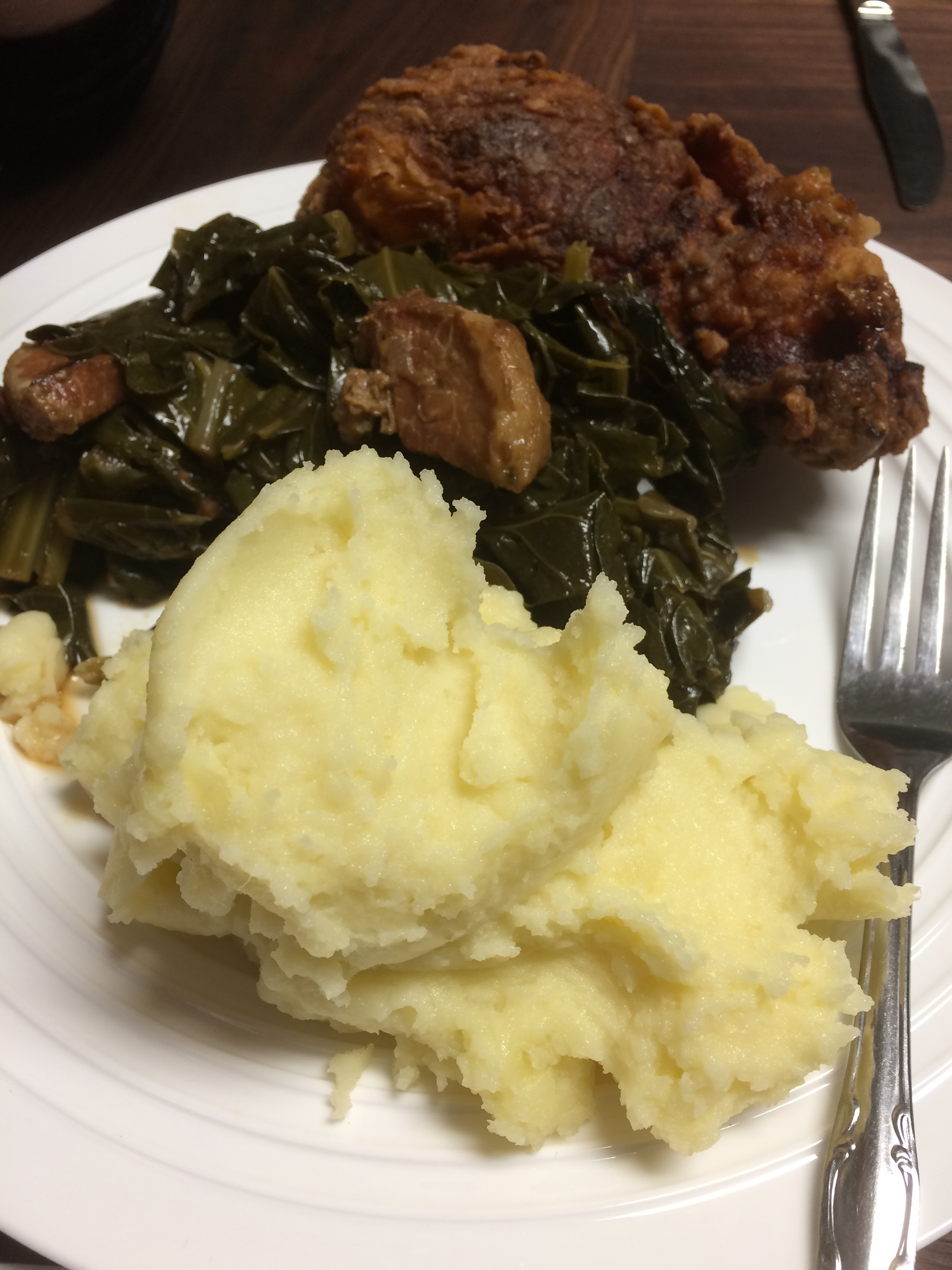 It's time for a side dish recipe. Scrap pieces of meat are valued in the flavor they bring to a meal.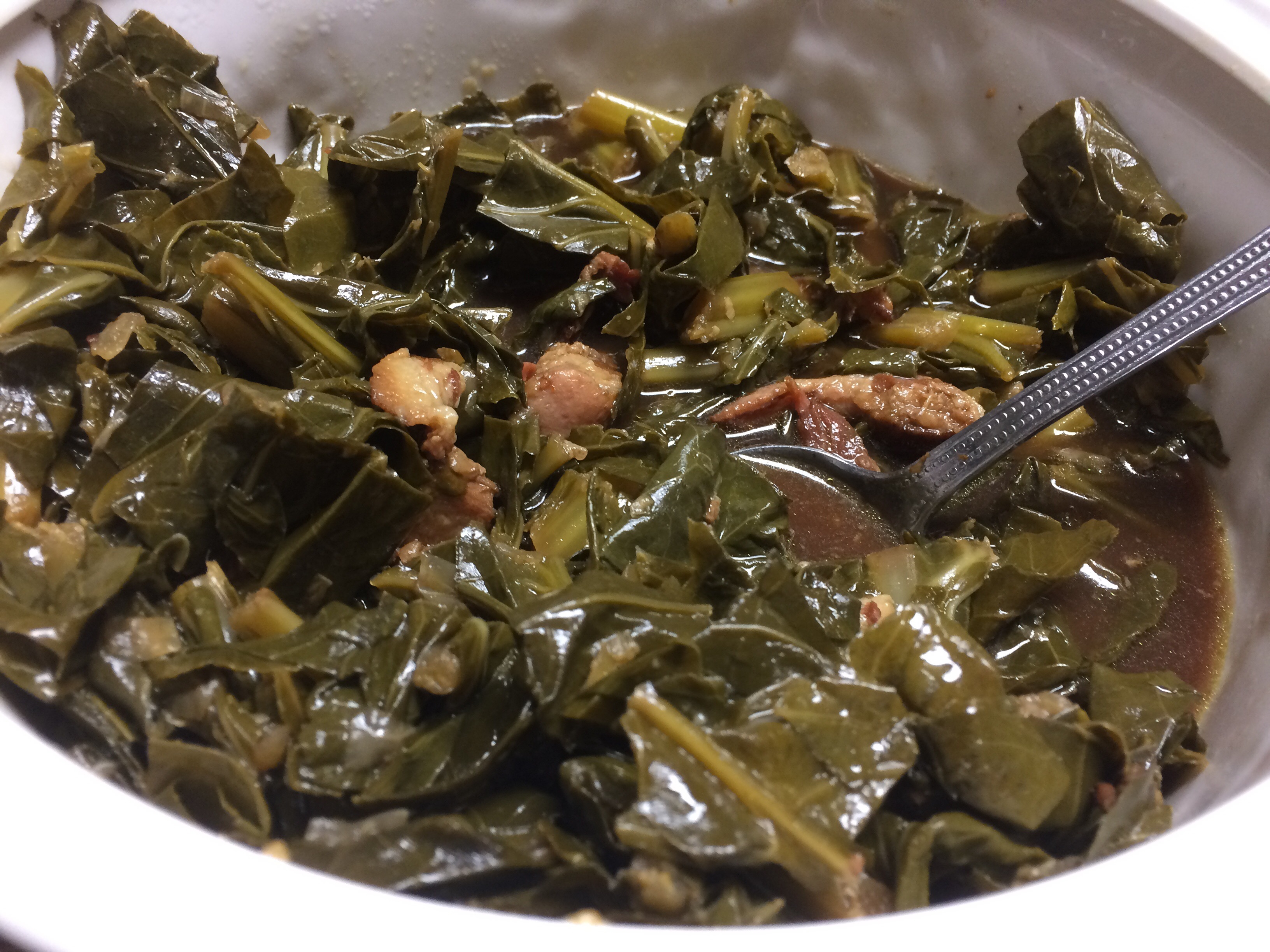 Scrap meat may not be the most appealing term, I'm talking about the bits of bacon left over after the pork belly has been sliced. Despite what the grocery store would have you believe bacon is not a perfect rectangular cut.  Ham hocks and jowl bacon can be used in this dish.  The fat from these cuts is going to add a silkiness to the collards that you cannot achieve otherwise. That means no pouring the fat off. Fat is not the enemy the news has made it out to be.