When Jeanette began working in the store last fall she brought a wonderful thing with her Duck Eggs. We have had them in the store a few times before but keeping them in stock was a bit rough.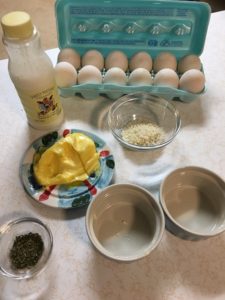 For many who are allergic to chicken eggs , duck eggs are a great replacement. Bakers love the eggs for their richness they bring to cakes and doughs.  I've been hesitant to try them though as I constantly have chicken eggs on hand from the flock here on the farm.  But alas Jeanette has convinced me to give duck eggs a try for more than just baking.
Shirred eggs are great for when the Grandparents are in town and you need a fast easy dish for a crowd. Years ago I made a breakfast brunch for my sister in laws wedding. Then I did  Frittatas for 30, looking back this would have been so much easier.  The food was good though. And I think you just might be able to get the kids on this.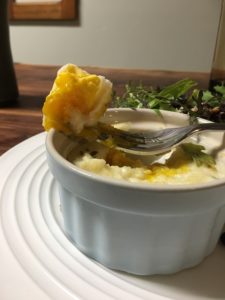 Duck Eggs sell in the NCF store for $8 per dozen. Simply Natural Heavy Cream is $4.60. I am in love with this cream and use it daily in my coffee.
This recipe comes from Lisa over at Fresh Eggs Daily