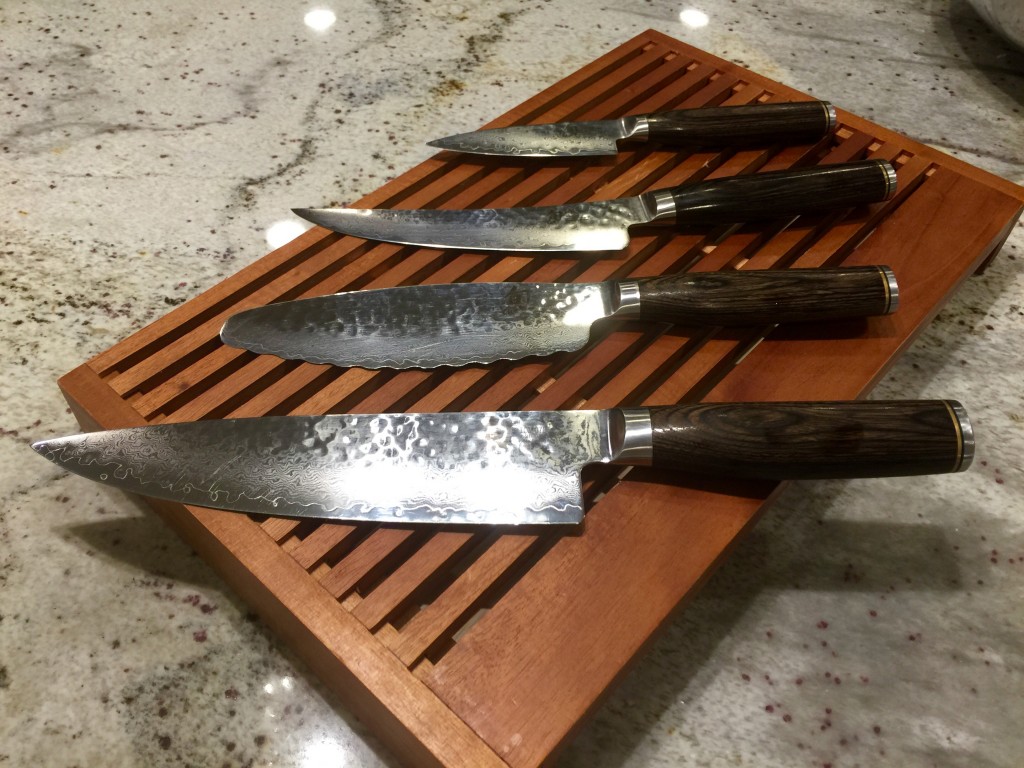 Cooking skills are more important than recipes.  Skills allow you to bob and weave to make something delicious even in the face of adversity.  Skills also allow you to be much more efficient.  When it comes to knife skills, you gain valuable lessons in safety and efficiency.
There are so many shapes and styles of knives out there.  I recommend you put your 50 knife block set aside for most applications and invest in 4 quality knives. I prefer Japanese steel because it is very hard and requires less maintenance if treated properly.  American steel tends to be more soft, but plenty of talented chefs choose it. From bottom to top in the above picture, I have 4 shun knives that meet the criteria for my top 4 knives:
8 inch chef's knife
6 inch serrated utility knife
6 inch boning knife
4 inch pairing knife
These 4 knifes will cover you for most applications.
Holding a knife: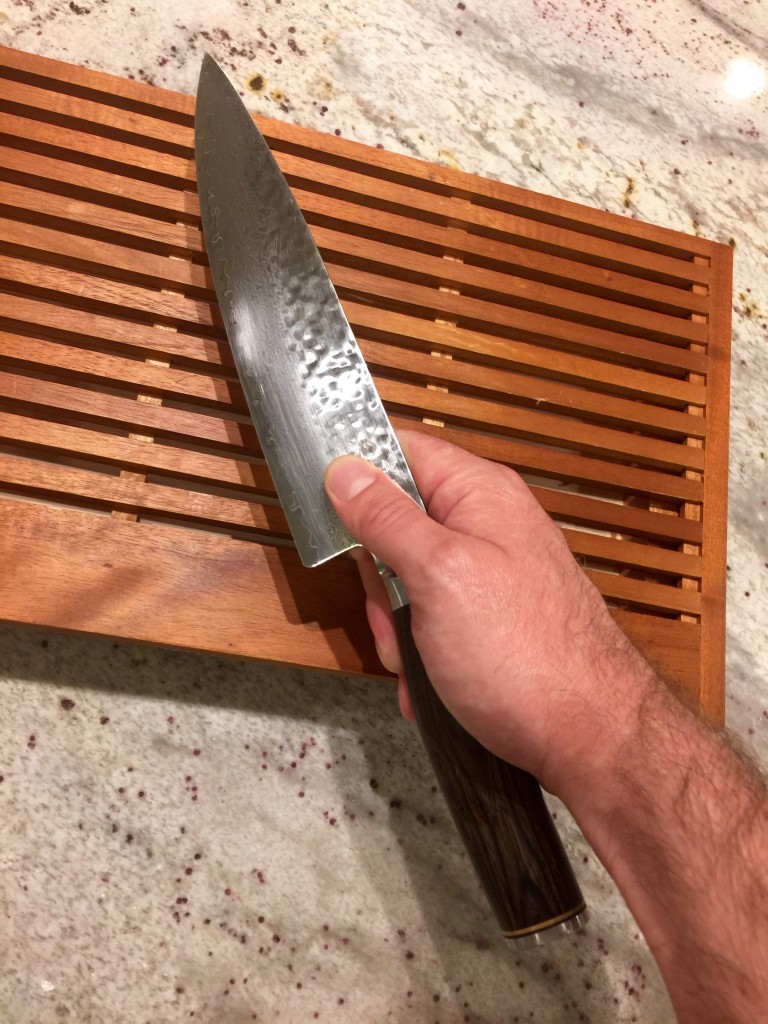 The blade grip is the way to go unless you just can't get comfortable. You move your thumb onto the blade and pinch it with a curled index finger on the other side of the blade.  Your thumb and index finger are far removed from the cutting edge at all times. This gives you an incredible amount of control and dexterity with the blade.  More control = less likelihood of a slip and injury.
Proper angle for cutting: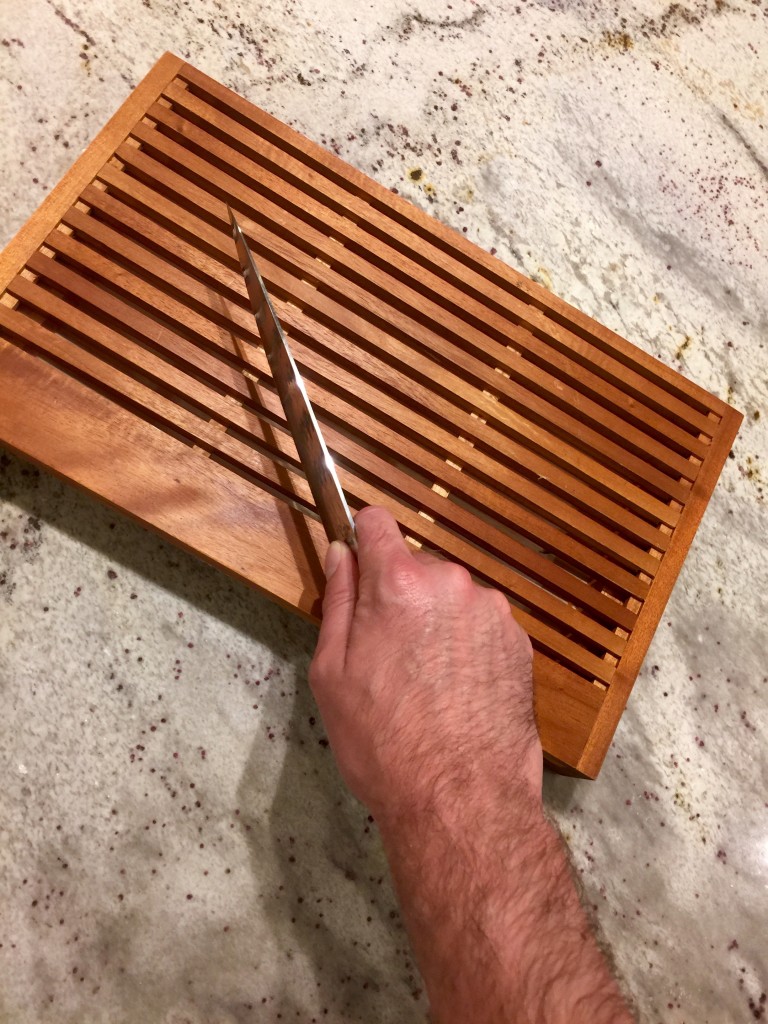 When cutting food, cut in a 45 angle across your torso.  This provides a much more comfortable (straight) angle for your wrist.  When you try to cut perpendicular to your body, your wrist becomes contorted resulting in an increased risk of injury.
In my next post, I will go through the basic knife cuts that are safe and efficient in addition to the claw technique for holding what you are preparing.  Happy and safe cooking!