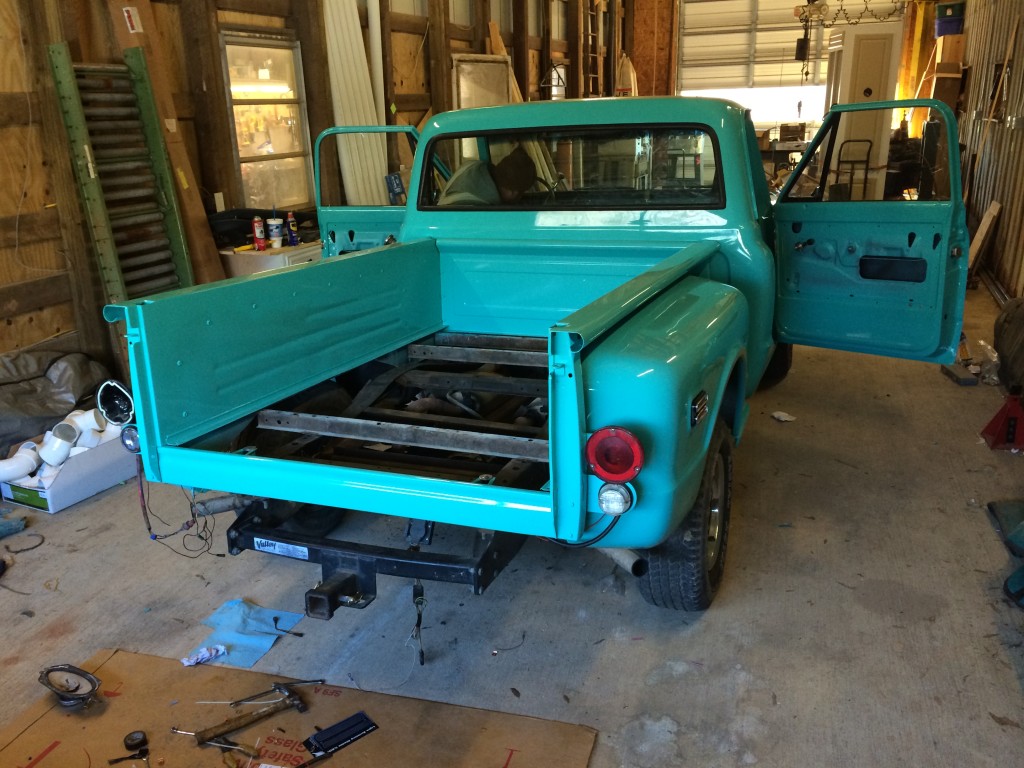 Today we continue the series on our truck restoration. These pictures were taken on March 10th. The truck is mostly together, at least the big pieces. 5 days till the wedding. No pressure.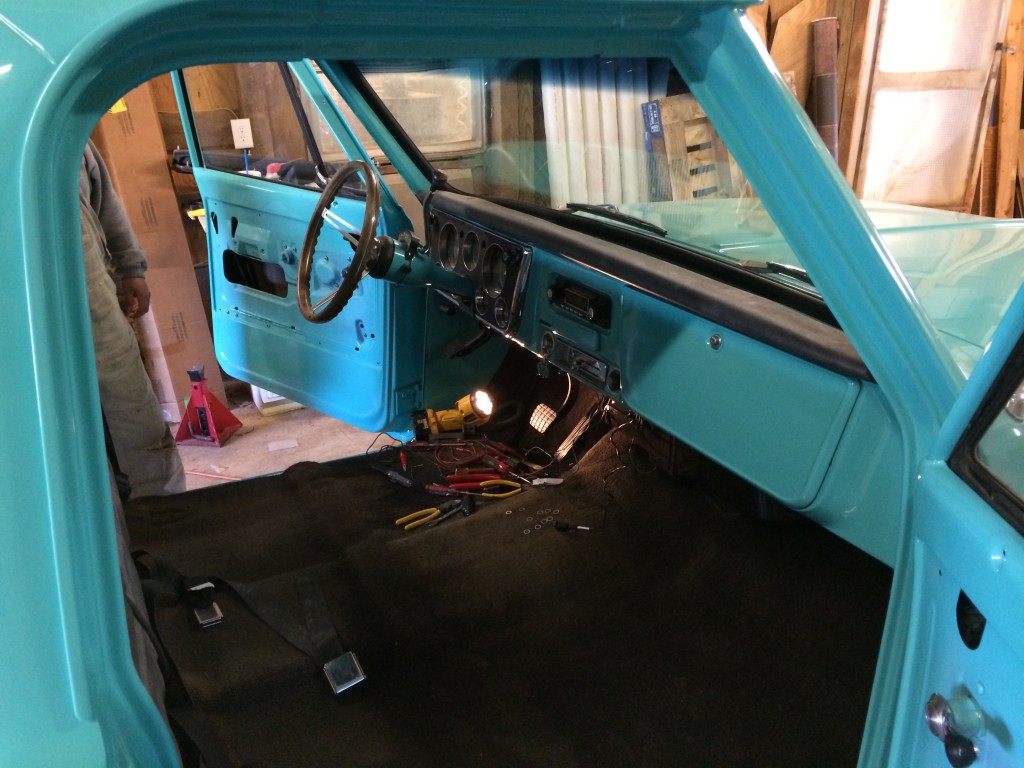 It's definitely getting more tuck like. The scary part is I've heard putting the wood in takes forever and who knows what part won't go back on, or will break on install.
Installing the planking is a two-man job. Fortunately we have a car lift so between that and having air tools it only took Miguel and I a few hours and some limited foul language.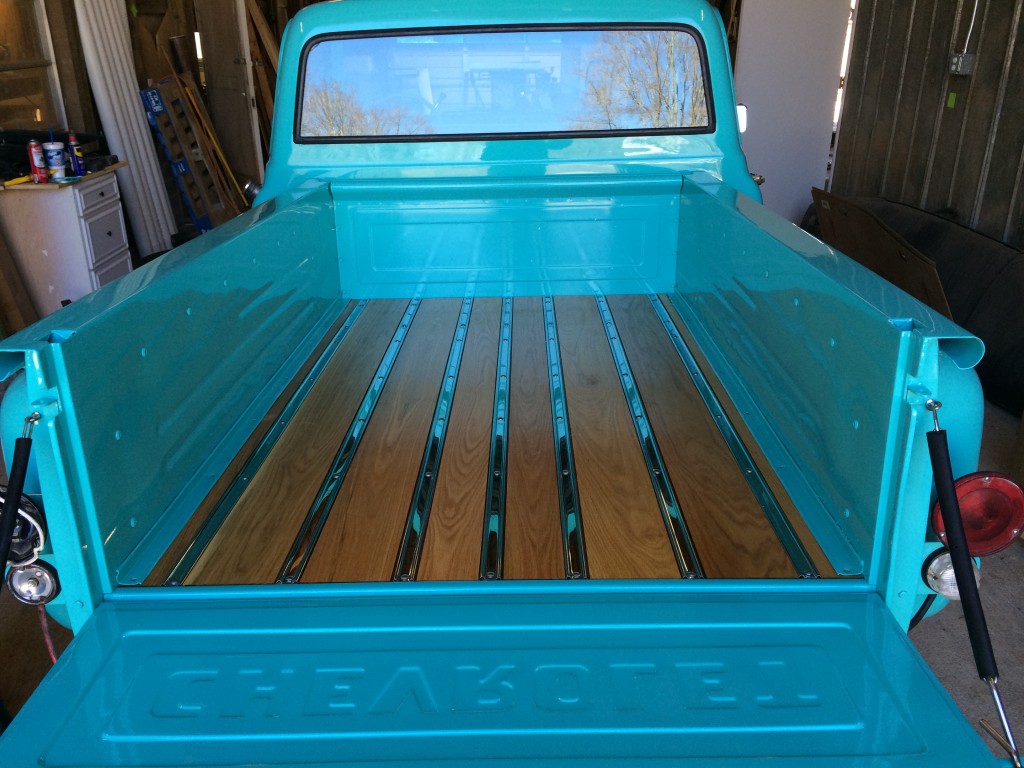 The finished bed. It did take a while, and it was a pain, but it sure was worth it when you see the result.